Senior Communications Planner/Communications Planner Director | Melbourne-VIC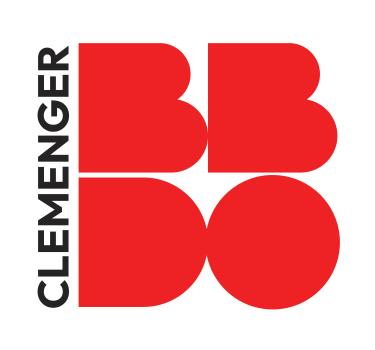 26-Sep-2017
CLM/1295949
Melbourne-VIC
| | |
| --- | --- |
| Category: | Strategy/Planning |
| Position Type: | Full Time |
| Attachments: | No File Attached |
| Share This: | |
Job Description
Clemenger BBDO Melbourne are looking for a driven, passionate and proactive Senior Communications Planner or Communications Planner Director to join our growing team.
As Communications Planner, you will facilitate innovation and integration by driving cross-channel thinking, ensuring creative ideas are brought to life and enhanced in every marketing channel—especially social, digital and mobile.
You will be a creative thinker and doer at heart; not only being strong in the strategic thinking but also how creative will work best within these environments, based on consumer behavior and use.
Responsibilities:
Be an active catalyst in inspiring original and effective creative work.
An in-depth understanding of the Australian consumer with an eye open on consumer trends and their relationship with media channels—especially emerging digital, social, and mobile platforms—being able to turn this knowledge and understanding into business, marketing and communication ideas.
Develop comprehensive cross-channel strategies that define how marketing techniques should be applied to focus on campaign goals and creative opportunities, as well as always on awareness, reach and engagement elements.
Act as a strong account, creative and media partner internally and externally, as well as with clients to guide how integrated campaigns live across channels, including driving platform partner relationships and training on best practices for creating, managing, monitoring, and developing ideas specific to digital, social, and mobile.
Be the strategic lead across media channel recommendations, as well as contributing to creative thinking on best use of key social, digital, and mobile platforms.
Manage a team of specialists to bring to life the strategy, in line with best practice and client objectives.
Measure the effectiveness of the communications plan both internally (alignment) and externally (brand and business growth).
Desired skills and experience:
Minimum 7 years' experience in a digital media role, with emphasis on social media and emerging channels and proven success
Must have worked within various digital, social and media roles with a strong understanding of the different complexities and the role each plays individually and as part of an integrated campaign
Must be creative at heart, strategic in mind, with strong copywriting and conceptual skills
Past experience of managing a team, with strong leadership skills
A profound curiosity about the creative process, consumer behaviour & attitudes and the implications for how we communicate in social, digital and media environments
Expert knowledge and understanding of platforms and their media capabilities, including how to implement distinctive content specific channel strategies
Strong experience in social and digital media focused on engagement, reach and conversion across each platforms spanning social and digital, as well as media partnerships and influencers
Genuine passion for social, digital, media and partnerships, as well as content marketing
About this company:
At Clemenger BBDO, the thing we care most about is creativity. Or as we call it, 'the work, the work, the work'. It's what makes BBDO different. We believe The Work is the only true measure of an agency. The Work is where the brand meets the consumer. The Work is what touches their hearts and minds. The Work is what leads to the sale. The Work is simply everything we create to reach the consumer. All our resources, all our targets, all our disciplines are devoted to creating work that is unique, powerful and convincing. In the absence of great work, nothing else matters.
Please note: All applicants must have valid Australian working rights