Senior Retoucher | Auckland-NZ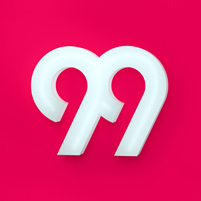 03-Apr-2018
CLM/1308103
Auckland-NZ
| | |
| --- | --- |
| Category: | Production/Studio |
| Position Type: | Full Time |
| Attachments: | No File Attached |
| Share This: | |
Job Description
Senior Retoucher
We're looking for a rock star Senior Retoucher to join our vibrant agency. You will be working across 99's clients such as Mazda (NZ's second largest Automotive account), House of Travel, Farmers, L'Oreal to New World just to name a few. There will be a wide range of work for you to show off your retouching skills and leave the team and client in awe.
So who are we after?
You will be a Senior Retoucher who will be working across a range of jobs throughout the day. You will be comfortable in a deadline focussed, fast pace environment, while producing work that is of the highest possible standard. Accurate colour reproduction and quality retouching are the core elements of this role. Being proactive and passionate about always making the work the best it can be is also essential.
In this role, you will responsible for the overall quality of the job you are briefed on. This includes the creation and development of assets for advertising, retail, digital, packaging and brand projects.
You will work very closely with the senior creatives and designers to help bring the work up to a world-class standard.
What makes this role unique?
You will have the opportunity to work across all the accounts that 99 holds, which means you will be able to work on challenging creative projects, really hone your craft and feel fulfilled in your role. Outwardly we are a large established agency, but we always work in close cohesion with each other, without being bogged down by a tall hierarchy and status quo.
Required Skills
The ability to work swiftly and accurately.
Ability to self-manage workflow.
Ability to identify early workload pressure points and escalate delivery issues to client service
Be able to work to tight deadlines.
A good understanding of print & digital production.
Strong communication skills.
Strong technical skills.
Champion the agency point of view and our creative product.
Required Responsibilities
Taking briefs from the Creatives, Account Service or Production.
Estimates the time need for a job.
Perform high end creative retouching.
Advances colour correction techniques.
Compositing from photography and stock images.
Advanced techniques for clearcutting.
Work in RGB and CMYK colour profiles.
Continually strive to achieve the best result from a creative and technical viewpoint.
Be proactive with suggestions and treatments that will make the work better.
Communicate clearly at all times with designers, art directors and account service.
Remains informed and passionate about the creative industry, and keeps abreast of design/creative and business trends.
Collaborates with other creative staff to share learnings and experience and to establish initiatives that will improve 99's creative product.
Be flexible and willing to put in the extra time when required to meet deadlines.
Contribute to overall office morale, spirit, and character.
How would we describe ourselves?
We are curious, inventive, insightful, effective and collaborative and these are the key traits we look for in our staff; which in turn creates our awesome culture. We have fun vibrant offices, a bar, fruit on tap (no that's not called juice), a well-stocked fridge for insatiable all-day snackers, an in-house massage therapist, legendary staff parties and much, much more.
How to apply
If this sounds like you, and you want to work in a supportive harmonious environment then please submit your application online.
Direct applications will not be considered.
Please note: all applicants must have valid rights to work in New Zealand.