Senior Digital Designer | Wellington-NZ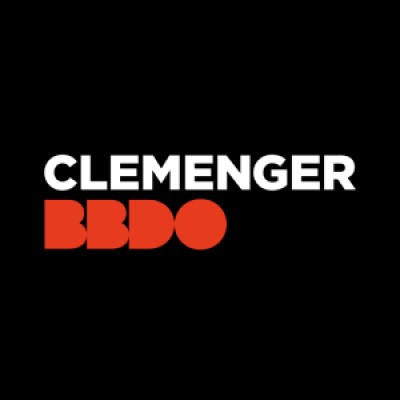 20-Mar-2018
CLM/1315533
Wellington-NZ
| | |
| --- | --- |
| Category: | Digital Production |
| Position Type: | Full Time |
| Attachments: | No File Attached |
| Share This: | |
Job Description
Senior Digital Designer
We're looking for a Senior Digital Designer to add to the vibrant and globally award-winning team at Clemenger BBDO / Touchcast. This opportunity could also suit an established intermediate digital designer looking to step up in a Senior position. You'll flourish in a multi cultured environment with some of the best creative minds in NZ, and be a part of creating leading industry work for visual design, flexible design systems, interaction design, usability & accessibility design.
So who are we after?
As a talented member of the Clemenger BBDO | Touchcast design team, you will work collaboratively with internal teams with a keen attitude for developing your skillset.
You'll have proven ability with design applications - Adobe Creative Suite, InVision and Sketch ideally, and your portfolio will clearly demonstrate how compelling and attentive of detail your design work is. The way your portfolio is presented will clearly communicate the value of your own work and the enthusiasm you have for design.
As a proactive, clear, and concise communicator, you'll maintain healthy and respectful relations within the team, always aiming to do right by our clients and act in the best interests of our team.
You'll bring your authenticity, character, energy and diversity... perhaps a unique sense of humor and social maturity (or infectious immaturity) to the Clemenger BBDO | Touchcast family and our treasured social culture.
What makes this role unique?
You will have the opportunity to work across a variety of projects, which means you will be able to work on challenging creative projects to really hone your craft and feel fulfilled in your role. Outwardly we are a large established agency, but we always work in close cohesion with each other, without being bogged down by a tall hierarchy and status quo.
Required Skills
Experience with leading digital design applications such as Sketch, InVision, Adobe suite.
Experience delivering development ready assets and the latest standards for file types and scalable formats.
Design, arts or interactive qualification or equivalent level of on the job experience.
A natural passion and curiosity for everything digital.
A strong understanding of UX Design.
Ability to thrive in a fast, fluid and entrepreneurial environment with a solution and problem-solving attitude.

Required Responsibilities
Challenging yourself and your design peers to improve what we create.
Participate in workshops and collaborative design sprints.
Stay aware of new ways to work, new methods and processes, identifying new design trends and opportunities in technology and communication that you can share with the design team.
Contribute to the positive culture and energy of the work place.
Clearly communicate with directors, project managers, developers and others.
Ensuring we deliver quality digital assets which meet any applicable standards.
Actively engaging with peers for work reviews to gain specific skilled insights from each other.
Maintaining accurate time and activity logs of tasks in internal project management system.
Working efficiently and effectively per project in line with any resource restrictions.
Contribute to team meetings and creative reviews, for general inspiration, new ideas and improvement for current working practices, surfacing of process pain points.
Work both independently, with direction, and as part of the wider team to deliver solutions.
Ensure a clear design process and presentation is practiced achieving project success and clarity for stakeholders.
Adapt smartly and efficiently to project resourcing requirements.
Engage proactively with team members and project managers.
Your internal relationships:
UX & Design team
Client Service team
Development team
Operations Manager
Directors
How would we describe ourselves?
Our team are inquisitive, determined, hungry (not literally, there's heaps of snacks here), and outstandingly supportive and encouraging. We win together, lose together and learn together. This creates our unbeatable culture and passion for what we do day in and day out.
We work under the philosophy of 'Provoking Greatness'. Everything we do is focussed on being and encouraging the best; of our work, our people, and our client's businesses.
We are a team of creative entrepreneurs, we are thinkers, we are passionate, we thrive on a challenge, we have the appetite, capacity and stamina for ground breaking work, and remain unflappable under pressure.
Come join us for the best ride of your life!
How to apply
If this sounds like you, and you want to work in a supportive harmonious environment then please submit your application online.
Direct applications will not be considered.
Please note: all applicants must have valid rights to work in New Zealand.