Account Director | Auckland-NZ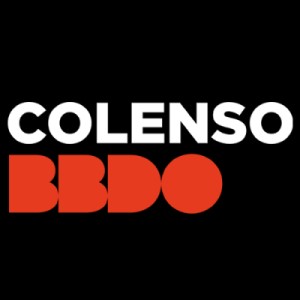 28-Jun-2018
CLM/1316676
Auckland-NZ
| | |
| --- | --- |
| Category: | Account/Project Management |
| Position Type: | Full Time |
| Attachments: | No File Attached |
| Share This: | |
Job Description
Colenso are looking for a talented Account Director to lead one of our accounts for one of the best agencies, in not just NZ, but the world.  Colenso are looking for a fully integrated suit to help run our BNZ account under the guidance of the Group Business Director.  The account is well managed, consistent and has a strong client relationship. There's loads of variation in the role and you'll also have more junior team members to assist you.  It is a hands-on role requiring you to lead your account team, build business from your existing clients, and develop new business opportunities on an ongoing basis.
So, who are we after?
You naturally think outside the box without defaulting to formulaic responses. You're resilient, calm under pressure, thrive in a busy environment and be focused on delivery. You'll be itching to have more strategic thinking opportunities and comfortable writing strategic briefs. You will get excited about selling in world-class creative and take responsibility for every piece of work that you and your team works on. This role will require you to demonstrate organisational skills and a dedication to the detail of project management required to deliver projects to market on time, on budget and error-free.
The 3 main areas this role covers are:

Clients: you will be required to develop excellent relationships with clients within marketing teams from junior-to-senior-level. This will be a genuine partnership founded on the consistent delivery of work on behalf of the agency, and founded on your developing a sound understanding of the client business. You'll be the trusted adviser they call on when they have a question or concern, living and breathing the brand at all times.
Financial: You are responsible for the financial performance of your accounts and in particular preparing and meeting monthly revenue forecasts
The Work: And finally, it's a role that is all about "the work" - the quality, innovation and effectiveness of the strategic and creative product the agency delivers. You'll understand the importance of this and be passionate about making the contribution you can to ensure the work is great.
Desired skills and experience
Proven ability to juggle multiple jobs whilst maintaining good attention to detail
5+ years experience within a similar role, ideally within advertising
Degree in related field preferred
Digital experience would be great (but not essential)
Strong relationship skills for building internal and external partners to deliver world class work
Ability to provide solutions for clients and troubleshoot potential issues
A passion for creativity and doing great work
Ability to think beyond execution and to offer solutions rather than problems
Strong presentation and selling skills

What makes this role unique?
The work is varied and the client is fantastic to work with.  You will be part of a tight knit team who work cohesively together with a shared goal.  Also worth noting is the culture – this agency is very up-beat, collaborative and progressive in their approach to 'the work'.
Who are we?
Colenso is part of the Clemenger Group - New Zealand's largest and most successful group of advertising creative communication companies.
We have 8 agencies in New Zealand and 16 in Australia. BBDO was named Network of the year (for the 3rd year in a row) and Colenso has just been named #2 Agency in the world!
26% of the shares are owned by staff and we are 100% locally managed. We are in the BBDO network which is the world's most effective creative network (290 offices - 90 countries - 17,000+ staff). This means you are part of a highly regarded global network that has local focus and truly values their staff.
We encourage a good work-life balance and support that through staff initiatives and programmes. This includes massages and free fruit and snacks. Culture and people are our focus and as such we like to enjoy the company of the people we work with.
If interested, please ensure you apply online as we do not accept direct applications.
Please note: all applicants must have valid rights to work in New Zealand.
Get notified for similar jobs
You'll receive updates once a week