Senior (digital) Art Director | Wellington-NZ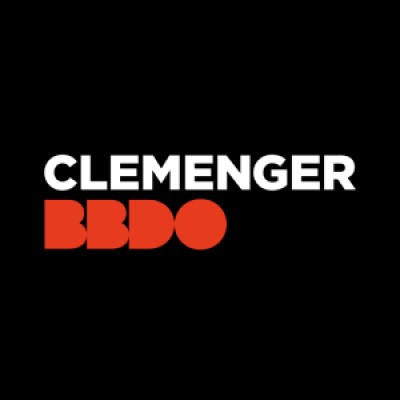 20-Mar-2018
CLM/1317036
Wellington-NZ
| | |
| --- | --- |
| Category: | Creative |
| Position Type: | Full Time |
| Attachments: | No File Attached |
| Share This: | |
Job Description
Senior Art Director (Digital)
We are looking for a Senior Digital Art Director who exudes creative entrepreneurship and strives to provoke greatness; in their work, in themselves and in our clients.
So who are we after?
If we have the privilege of adding you to our team, you will be responsible for developing outstanding creative concepts and executions which sell the client's product, service or desired behaviour change.
In this senior creative role, you report to the Creative Director and the Executive Creative Director. You'll also work in an equal partnership with a Copywriter or other team members when required. As a team, you'll jointly create work that not only answers the brief and helps to solve the client's business problem, but also lives up to the BBDO mantra of 'The Work. The Work. The Work'. That means that the idea is truly original and inspiring and completed to a high standard.
With changing technology and the ever-evolving communications landscape, clients are increasingly looking turning to us to design end to end customer experience solutions that increase satisfaction and build brand preference.
This role is pivotal in the continuing push to evolve from a traditional agency to a creative shop that embraces and produces media neutral work and platforms that reflect communication methods of today and the future.
You will be largely responsible for the visual elements of the work in collaboration with a Copywriter and CD/ECD. In your role, you will be expected to direct the look and feel of the work, through production to completion.
What makes this role unique?
You will have the opportunity to work across a variety of projects, which means you will be able to work on challenging creative projects to really hone your craft and feel fulfilled in your role. Outwardly we are a large established agency, but we always work in close cohesion with each other, without being bogged down by a tall hierarchy and status quo.

Key Skills & Responsibilities
Ideation and Craft
Take briefs from Business Leads and CD/ECD.
Implement strategy and direction from the brief and the CD/ECD, and provide art direction expertise in generating exceptional executions.
Translate creative strategies into innovative selling ideas.
Solve our clients' toughest challenges with commercial creativity.
Generate work that not only wins Creative and Effectiveness awards, but changes culture.
Take risks and think beyond the ordinary. Strive to be unimaginably original.
Professional Knowledge
Demonstrate terrific design skills and fashion flair.
Experience in working with technology.
Experience in working in digital and experience design.
Understand marketing and creative strategies for assigned brands.
Work effectively alongside internal teams ensuring work is delivered to a high standard.
Demonstrate great judgement and sound decision making, and the ability to see the big picture.
Utilise the knowledge and experience of creative superiors/mentors.
Have practical knowledge of the range of skills required to produce a piece of work.
Client Focus
Earn the respect of clients and maintain heathy and productive relationships with them.
Understand intimately what our clients' business challenges are and what we are doing to solve them.
Lead presentations with client, either with or without a CD/ECD present. Discuss work fluently, persuasively and passionately with the client.
Processes
Take responsibility for the work being delivered on time and in its best possible form.
Have an understanding of, and a respect for, the clients' and agency's budgets.
Financial
Complete timesheets accurately and on time.
Have an eye for growing existing clients and for new business opportunities.
Leadership
Take responsibility for your own performance and development. This includes drafting goals, preparing for performance discussions, contributing to performance discussions and recording the discussion summaries.
Mentor within the creative department to help strengthen the agency's capabilities.
Your relationships:
Internal –All departments particularly Business Leads, Strategists, Art Department, Digital, Project Managers and Production, and fellow members of the Creative Department.
External – Clients at Communications/Brand Manager level. External art, photography, film, print, and electronic production suppliers.
How would we describe ourselves?
Our team are inquisitive, determined, hungry (not literally, there's heaps of snacks here), and outstandingly supportive and encouraging. We win together, lose together and learn together. This creates our unbeatable culture and passion for what we do day in and day out.
We work under the philosophy of 'Provoking Greatness'. Everything we do is focussed on being and encouraging the best; of our work, our people, and our client's businesses.
We are a team of creative entrepreneurs, we are thinkers, we are passionate, we thrive on a challenge, we have the appetite, capacity and stamina for ground breaking work, and remain unflappable under pressure.
Come join us for the best ride of your life!
How to apply
If this sounds like you, and you want to work in a supportive harmonious environment then please submit your application online.
Direct applications will not be considered.
Please note: all applicants must have valid rights to work in New Zealand.