Tech Lead | Auckland-NZ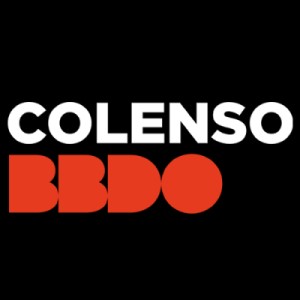 19-Apr-2018
CLM/1321382
Auckland-NZ
| | |
| --- | --- |
| Category: | Digital Production |
| Position Type: | Full Time |
| Attachments: | No File Attached |
| Share This: | |
Job Description
Tech Lead

We are looking for a talented Tech Lead to join the award-winning team at Colenso in Auckland.
You'll be joining a collaborative and driven team who are responsible for developing and maintaining websites and applications. As a senior member of the digital team you'll be applying your knowledge and experience in the planning of solutions, as well as producing maintainable code that's well-structured and using modern standards.
So, who are we after?
Our team are looking for a Tech Lead who has vast experience across modern web-development technologies, cloud infrastructure and a passion for dabbling with the experimental - be it new APIs, tech or gadgets.
You will be someone who has a passion for solving problems, architecting their solutions and working with internal and external teams to bring about the development of those solutions be it for the web, iOS, Android or something else entirely.
Experience in TDD or BDD using the likes of Jasmine, Mocha or Jest etc is important, and you'll have experience with defining, communicating and encouraging coding standards, as well as identifying workflow improvements.
Outside of your technical skills, you must be comfortable communicating as a respected leader in our agency and with our clients. We'll be looking for someone who has a collaborative and communicative nature and is always staying on top of emerging technologies.
We think this is a great opportunity to be part of a creative and fun team working across some of New Zealand's largest sites.
What makes this role unique?
We're a welcoming and supportive team working in one of the most creative and innovative agencies in the world, that just happens to be based in New Zealand.
We're currently looking for someone with a 'can do' attitude to help us with our growing workload to deliver high-quality digital solutions.

Skills and Experience
These are the pretty key and ideally must haves. If you don't know these or have experience we'd be expecting you to be comfortable picking them up.
JavaScript

Babel, Webpack etc.
React, React Native
Redux (or something similar)

Nodejs

Hapi, Express, Koa (or something similar)

PHP

SilverStripe, Wordpress, Drupal (or something similar)

HTML
CSS, SASS (or something similar)
DevOps

Git - Github & Bitbucket
Continuous Integration & Deployment
AWS, Google Cloud (or something similar)

General

RESTful and/or GraphQL APIs
BDD/TDD - with Mocha, Jasmine or Jest (or something similar)
Good communication
Additional Skills
These are skills that would be beneficial or may need to be learnt:
Adobe Experience Manager
Hardware development - think arduino
Unity
iOS / Android
Who are we?
Colenso is an award-winning agency and part of the Clemenger Group - New Zealand's largest and most successful group of advertising creative communication companies.
We have 8 agencies in New Zealand and 16 in Australia. BBDO was named Network of the year (for the 4th year in a row) and Colenso has just been named #10 Agency in the world!
26% of the shares are owned by staff and we are 100% locally managed. We are in the BBDO network which is the world's most effective creative network (290 offices - 90 countries - 17,000+ staff). This means you are part of a highly regarded global network that has local focus and truly values their staff.
We encourage a good work-life balance and support that through staff initiatives and programmes. This includes massages and free fruit and snacks. Culture and people are our focus and as such we like to enjoy the company of the people we work with.
If interested, please ensure you apply online as we do not accept direct applications.
Please note: all applicants must have valid rights to work in New Zealand.