Creative Director (Activation) | Melbourne-VIC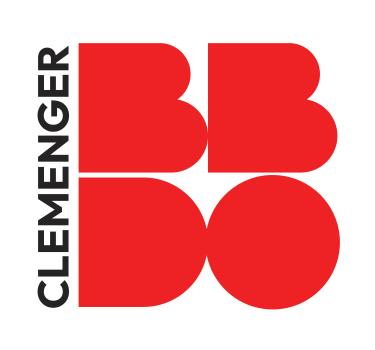 05-Aug-2018
CLM/1325714
Melbourne-VIC
| | |
| --- | --- |
| Category: | Creative/Design |
| Position Type: | Full Time |
| Attachments: | No File Attached |
| Share This: | |
Job Description
Clemenger BBDO Melbourne is seeking a talented Creative Director to lead our Activation team. As Creative Director for the Agency's Shopper and Experiential offering, you'll be a radiator of ideas whose relentless drive for collaborative concept pushes the boundaries of interactive creativity.
You'll be a truly integrated, conceptual and strategic thinker; an explorer possessing a rounded understanding and profound curiosity of the times we live in. A keen listener and passionate thought leader who's always on the lookout for the latest in trends and new technologies within shopper, experiential, digital and retail marketing. 
This creative role sits within the Agency creative department at Clemenger BBDO Melbourne. Ultimately reporting into the Head of Activation, you'll work directly across the Agency's shopper and experiential output but also have the ability and knowledge to help drive and deliver effective work that works.
Responsibilities:
You will work lead and champion the creative team and studio team to produce best in class work and support through-the-line ideas.
You will be responsible for selling in many of the ideas you develop, so the creation of client facing presentations is crucial and in partnership with the creative department to incorporate activation 'thinking'/ideas into integrated responses.
You'll have the fortitude to take on board feedback from the Account Service team, the courage to know when to respectfully challenge it and the willingness to work in amicable collaboration with other agency staff and suppliers.
You will have leadership responsibility and accountability within the team. You will actively coach and mentor direct reports thereby promoting a culture of curiosity, possibility and continuous learning, including the development of others.
You will work alongside the broader creative team and build collaborative relationships with the Executive Creative Directors based on your areas of expertise and experience.
Skills and experience: 
8+ years' experience in either a shopper, an experiential or a creative agency
Preferential: Previous experience working experiential agencies, or equivalent roles. Including designing POS, merchandising solutions and a deep understanding of various path-to-purchases and selling channels
Tertiary education in a relative design or creative discipline a bonus
Knowledge of experiential spaces both traditional and digital (retail marketing experience advantageous)
Thorough understanding and experience in the shopper landscape.
A Strong knowledge of print and digital process and production, as well as a strong understanding of digital.
Understanding of the marketing and promotion process
About this company:
At Clemenger BBDO, the thing we care most about is creativity. Or as we call it, 'the work, the work, the work'. It's what makes BBDO different. We believe The Work is the only true measure of an agency. The Work is where the brand meets the consumer. The Work is what touches their hearts and minds. The Work is what leads to the sale. The Work is simply everything we create to reach the consumer. All our resources, all our targets, all our disciplines are devoted to creating work that is unique, powerful and convincing. In the absence of great work, nothing else matters.
Please note: All applicants must have valid Australian working rights.
Get notified for similar jobs
You'll receive updates once a week