Creative Technologist | Auckland-NZ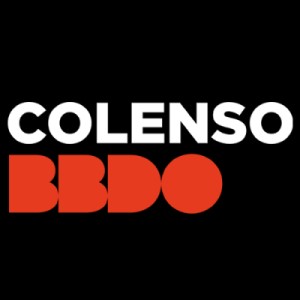 01-May-2018
CLM/1328408
Auckland-NZ
| | |
| --- | --- |
| Category: | Digital Production |
| Position Type: | Full Time |
| Attachments: | No File Attached |
| Share This: | |
Job Description
Intermediate Creative Technologist
Do you have thoughtful ideas about the future? Are you excited about the intersection of creativity, technology and design? Have you always wanted to work for a globally award-winning agency (currently the second best in the world!)?
We're looking for a Creative Technologist to join our team and help generate forward thinking, tech-based solutions for our clients.
As a Creative Technologist you'll help conceive and develop creative concepts across a variety of digital mediums, with a deep understanding of how technology impacts the end user experience.
Coupled with your creative skills, your technical abilities are diverse and developed enough to prototype and inform the delivery of your solutions.
Great communication and collaboration are essential as you'll be working with a wider team of producers, technologists and creatives pushing for innovative ways to deliver value.
So, who are we after?
You'll have experience or familiarity with modern Javascript frameworks such as React or Angular. You'll have experience with some backend technologies like PHP, Nodejs, .NET or java etc. as well as building and working with APIs.
You'll have some exposure, experience or interest in exploring things like Arduino, Raspberry PI, Machine Learning, OpenCV and/or WebGL.
In short, you'll have a passion for learning and trying out new technologies in order to create new or unexpected experiences.
This is an opportunity to be part of a uniquely creative technology team delivering value in a fun, collaborative and supportive team environment.
What makes this role unique?
We're a welcoming and very supportive team working in one of the most creative and innovative agencies in the world, that just happens to be based in New Zealand.
We're currently looking for someone who thrives on out of the box thinking, has a 'can do' attitude, and is eager to help us with our growing workload to deliver high-quality digital solutions.
Responsibilities:
These are the key responsibilities that make up a large part of the day-to-day work.
Collaborate on the ideation and development of "never been done before" digital experiences for our clients and their customers.
Contribute to the development of prototypes using test, learn adapt principles.
Work with internal agency teams (creative, account management, planning) in order to solve brand challenges through storytelling and technology.
Provide in-house technical advisement to the Production team, Creative team and Account Directors.
Essential Skills:
These are the must haves, you don't have to know them all, but you have to be comfortable you can get up to speed with them when required.
Frontend web technologies - such as React, Angular, Webpack, Babel, Nodejs etc.
Backend web technologies - such as Nodejs, PHP, .NET, Java etc.
Creative technologies - such as Arduino, Raspberry PI, Processing, OpenCV, Unity, WebGL, Threejs etc.
Mobile technologies - such as Android or iOS SDKs, React Native, PhoneGap etc.
Workflow management - such as Git, Github, Bitbucket, Jira etc.
Creative ideation - ability to contribute and prototype innovative storytelling.
Ability to thrive in a fast-paced environment and balance multiple projects simultaneously.
Who are we?
Colenso is an award-winning agency and part of Clemenger Group – the no.1 most successful advertising communications group in the world.
We have 8 agencies in New Zealand and 16 in Australia. BBDO was named Network of the year (for the 4th year in a row) and Colenso has just been named #2 Agency in the world!
26% of the shares are owned by staff and we are 100% locally managed. We are in the BBDO network which is the world's most effective creative network (290 offices - 90 countries - 17,000+ staff). This means you are part of a highly regarded global network that has local focus, huge career opportunity and growth, and truly values their staff.
We encourage a good work-life balance and support that through staff initiatives and programmes. This includes massages and free fruit and snacks. Culture and people are our focus and as such we like to enjoy the company of the people we work with.
If interested, please ensure you apply online as we do not accept direct applications.
Please note: all applicants must have valid rights to work in New Zealand.
Get notified for similar jobs
You'll receive updates once a week