Senior Account Manager | Auckland-NZ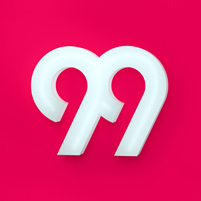 08-May-2018
CLM/1329059
Auckland-NZ
| | |
| --- | --- |
| Category: | Account/Project Management |
| Position Type: | Full Time |
| Attachments: | No File Attached |
| Share This: | |
Job Description
Senior Account Manager
We're looking for an aspirational Senior Account Manager to join our agency dream team, working across reputable clients in the Government and Healthcare sector.
The client relationships are fantastic, and your team is well resourced to deliver work you can be proud of across ATL and TTL channels.
So, who are we after?
You would be an existing Senior Account Manager (or junior Account Director) looking for a new challenge. This client is best suited to someone who is confident, can stand behind their ideas and speak up when needed, and take initiative to drive the work forward. You could currently be in a similar role client-side within a marketing team.
A down to earth, approachable and vibrant character. Highly organised and collaborative by nature. A connector and someone who's able to seamlessly work between clients, media, studio and PR teams. You'll also have an account manager working underneath you and supporting you in your role.
Multitasking skills are a must – you'll be working on a variety of projects from large campaigns for TV & Radio, Branding, Customer Journey Mapping to Outdoor channels and Mailers. You'll enjoy working with creatives and studio as much as your client. You have industry experience and you understand the unique pressures, deadlines and challenges of agency life. It'd be a bonus if you had good digital nous too, although it's not a deal breaker.
The ability to form a friendly and cohesive client relationship is key to your success in this role.
What makes this role unique?
You get to flex your chops across a diverse range of clients, which helps immensely in building your knowledge across many industries. The client is dynamic, open minded and treat the account team like their own.
Desired Skills and experience
Minimum 1-year experience in an Senior Account Manager role
Advertising agency or marketing experience
Proficiency in excel and word
Natural communicator – able to clearly define briefs and deliverables
Proven attention to detail (demonstrated in previous roles held)
Can handle a fast pace environment
How would we describe ourselves?
We are curious, inventive, insightful, effective and collaborative and these are the key traits we look for in our staff; which in turn creates our awesome culture. We have fun, vibrant and spacious office, a bar, fruit on tap (no that's not called juice), a well-stocked fridge for insatiable all-day snackers, an in-house massage therapist, legendary staff parties and much, much more.
How to apply
If this sounds like you, and you want to work in a supportive harmonious environment then please submit your application online.
Direct applications will not be considered, please apply via the job ad.
Please note: all applicants must have valid rights to work in New Zealand.
Get notified for similar jobs
You'll receive updates once a week