Intermediate Designer | Auckland-NZ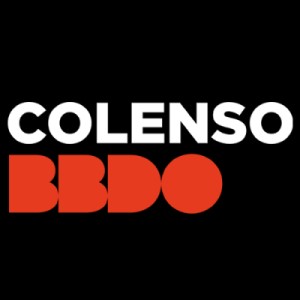 20-Jul-2018
CLM/1330994
Auckland-NZ
| | |
| --- | --- |
| Category: | Creative/Design |
| Position Type: | Full Time |
| Attachments: | No File Attached |
| Share This: | |
Job Description
Intermediate Designer
Colenso, who are one of the best creative agencies in the world, are looking for a talented designer to help bring amazing ideas to life through great design execution.
You'll be a radiator (not a drainer), be a team player, have strong communication skills, be responsive and open minded to feedback, and have a hunger to keep learning.
Your focus will be to work in support of the Creative Teams, bringing their ideas and scamps to life and offering useful suggestions on design direction.
Just like everyone at Colenso, you will be required to do a combination of some heavy lifting as well as stand-out creative work. This can include but is not limited to; presentation documents on short deadlines, the visualisation of creative ideas, basic graphic design and type treatments, logos and identity design. While you are required to attend to the 'meat and potatoes' of the agency, you should also aim to produce 2-3 strong portfolio pieces. 
You will be a member of the design department and your focus should lie with execution, but there is no restriction on presenting creative concepts at the monthly Bacon Factory sessions or getting involved with bringing to life some of the proactive ideas knocking around – in fact we encourage that greatly!
What makes this role unique?
We're a welcoming and very supportive team working in one of the most creative and innovative agencies in the world, that just happens to be based in New Zealand.
We're currently looking for someone who thrives on out of the box thinking, has a 'can do' attitude, and is eager to help us with our growing workload to deliver high-quality digital solutions.
Skills and Responsibilities:
Minimum 3 years commercial work experience
Visualisation of concepts/designs
Enhancement of rough layouts / scamps
Preparation of finished materials in formats as required
Briefing of studio / external resources as required
Strong design portfolio
Time Management and can prioritize tasks accordingly and efficiently
Understand the importance of the work, the work, the work
Who are we?
Colenso is an award-winning agency and part of Clemenger Group – the no.1 most successful advertising communications group in the world.
We have 8 agencies in New Zealand and 16 in Australia. BBDO was named Network of the year (for the 4th year in a row) and Colenso are currently #2 best Creative Agency in the world!
26% of the shares are owned by staff and we are 100% locally managed. We are in the BBDO network which is the world's most effective creative network (290 offices - 90 countries - 17,000+ staff). This means you are part of a highly regarded global network that has local focus, huge career opportunity and growth, and truly values their staff.
We encourage a good work-life balance and support that through staff initiatives and programmes. This includes massages and free fruit and snacks. Culture and people are our focus and as such we like to enjoy the company of the people we work with.
If interested, please ensure you apply online as we do not accept direct applications.
Please note: all applicants must have valid rights to work in New Zealand.
Get notified for similar jobs
You'll receive updates once a week