Social Media Creator/Manager (3 month contract) | Melbourne-VIC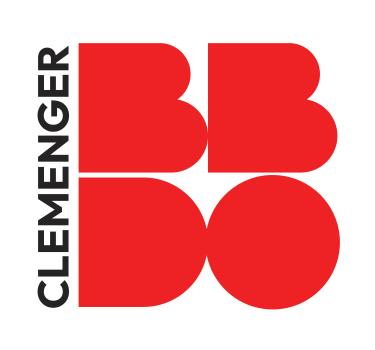 07-Jul-2018
CLM/1332688
Melbourne-VIC
| | |
| --- | --- |
| Category: | Social/Content |
| Position Type: | Freelance |
| Attachments: | No File Attached |
| Share This: | |
Job Description
We're looking for a Social Content Creator/Manager to join our team at Clemenger BBDO in Melbourne in an initial 3 month contract.
As Social Content Creator/Manager you will be responsible for concepting, curating, creating and managing high level content for our clients within the social media space. You will be passionate about the social media industry, content, trends and pop culture with a flair for copywriting and creativity. Proactivity will sit at the heart of your role; you will always be looking for the next piece of interesting content or tie-in with client social content activity.
Responsibilities:
You will be the quality and creative assurance of content being shared via an 'Always On' approach across (but not limited to) Facebook, Instagram, Snapchat, LinkedIn and Twitter. Additionally, you will be required to work across integrated campaigns, looking at how to amplify an idea using content and social channels.
Conceptualising social always on content calendars aligning with brand platforms and social objectives. This includes, but is not limited to – copy, concept and creation (where required)
Working collaboratively with creative teams to amplify integrated campaigns and/or ideas for the social environment
Creating concepts and final content utilising Adobe Creative Suite, or shooting small pieces where relevant. In this, taking on board feedback from clients, as well as internal stakeholders (Social Strategist, Creative Director)
Posting content across client social media accounts in an accurate and timely fashion
Effectively communicating with client agency partners (particularly media agencies) in a timely fashion to enable the management of social content across social platforms
Preparing monthly reports of work across client social media channels
Support community managers, as well as the Head of Social / Social Strategist in any work relevant within the team, which may include paid media activity
Skills and experience:
4+ years' experience managing social media platforms or communities for brands (or proof of skill and platform knowledge)
Experience developing and managing digital communities
Confident in creating and managing content marketing plans aligned with always on or campaign moments
A strong understanding of social media platforms including but not limited to Facebook, Instagram, Twitter, Snapchat, Tumblr, YouTube and LinkedIn
Experience working across social paid media for social channels, including optimization and conversion tactics.
Understanding of the value for creative ideas and use of social listening tools, in particular Crimson Hexagon, Social Studio and Radian6
Copywriting skills, with good grammar, spelling and punctuation: exceptional written and verbal communication skills a must
Team player with a sense of humour, can-do attitude and incredibly proactive
Skilled in using the Adobe Creative Suite to create content suitable for social and digital environments – both still and moving
Videography / photography and editing skills are also desirable.
About this company:
At Clemenger BBDO the thing we care about most is creativity.  Or as we call it, 'the work, the work, the work'.  It's what makes BBDO different.
We believe the work is the only true measure of an agency. The work is where the brand meets the consumer. The Work is what touches their hearts and minds. The work is what leads to the sale. The work is simply everything we create to reach the consumer.
All our resources, all our targets, all our disciplines, are devoted to the work that is unique, powerful and convincing. In the absence of great work, nothing else matters.
Please note: all applicants must have valid Australian working rights.
Get notified for similar jobs
You'll receive updates once a week