Senior Designer | Wellington-NZ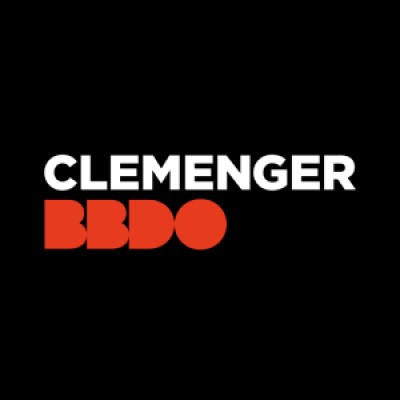 01-Jun-2018
CLM/1332958
Wellington-NZ
| | |
| --- | --- |
| Category: | Creative/Design |
| Position Type: | Full Time |
| Attachments: | No File Attached |
| Share This: | |
Job Description
Senior Designer
We're looking for a Senior Designer who is passionate about the craft, filled with bright ideas and wakes up every day yearning to create awe-inspiring work.
So, who are we after?
As a talented Senior Designer, you'll share our innate drive to create beautifully crafted work, and to live and breathe "the work, the work, the work" mantra more than anyone else.
You will know the newest, coolest sh*t on the planet and be willing and enjoy sharing this with the design team and the other creatives within the agency.
You'll have the opportunity to work across new branding, product development, corporate design, new retail platforms and many more exciting design projects that come our way.
We're looking for someone who has authenticity, character, energy and diversity... perhaps a unique sense of humor and social maturity (or infectious immaturity) to the Clemenger BBDO family and our treasured social culture.
What makes this role unique?
You will have the opportunity to work across a variety of award winning projects, which means you will be able to really hone your skills and feel fulfilled in the work you're doing. Outwardly we are a large established agency, but we always work in close cohesion with each other, without being bogged down by a tall hierarchy and status quo.
Responsibilities:
Taking briefs from Account Service, Production, Client or Creative's
First concepts for presentation to clients
Enhancement & Development of concepts into layouts
Briefing third parties to execute ideas
Briefing and working with studio to create finished artwork files for dispatch or execution
Skills and Qualifications:
Great visualising and communications skills
Ability to collaborate in a team or work on individual projects
Knowledge of and experience in Adobe CC and other industry standard software
Ability and desire to work in a fast-paced creative environment
Design qualification, combined with a passion for all things design
How would we describe ourselves?
The team at Clemenger BBDO are inquisitive, determined, hungry (not literally, there's heaps of snacks here), and outstandingly supportive and encouraging. We win together, lose together and learn together. This creates our unbeatable culture and passion for what we do day in and day out.
We work under the philosophy of 'Provoking Greatness'. Everything we do is focussed on being and encouraging the best; of our work, our people, and our client's businesses.
Our team are creative entrepreneurs, we are thinkers, we are passionate, we thrive on a challenge, we have the appetite, capacity and stamina for ground breaking work, and remain unflappable under pressure.
If this sounds like you, come join us!
How to apply
If this sounds like you, and you want to work in a supportive harmonious environment then please submit your application online.
Direct applications will not be considered, please apply via the job ad.
Please note: all applicants must have valid rights to work in New Zealand.
Get notified for similar jobs
You'll receive updates once a week