Front of House | Auckland-NZ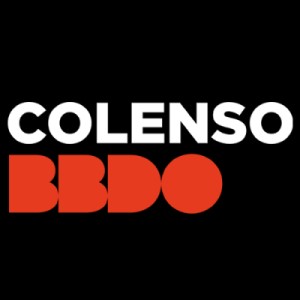 06-Jun-2018
CLM/1333838
Auckland-NZ
| | |
| --- | --- |
| Category: | Admin/Support Services |
| Position Type: | Full Time |
| Attachments: | No File Attached |
| Share This: | |
Job Description
We have an exciting permanent 'Front of House' role available.
With an organisational culture that encourages both personal and professional development, we are seeking a passionate 'Front-Of-House' team member who will value working as an integral part of the team responsible for enhancing the reputation of our business.
Reporting to the Office Manager, this opportunity will be highly varied with plenty of room to grow and develop within the role.
This person will create a vibrant and energetic front of house space and build friendly, professional relationships with all clients, business partners, visitors and staff. Creating a positive and uplifting experience for all who walk through the door.
If you want the chance to develop your place in a rapidly changing workplace, if you are a people person, a self-starter with initiative and the ability to work both as part of a team and autonomously, this role will be a great starting point for a successful career.
Responsibilities:
Overseeing all of our office operational needs for our Ponsonby office
Establishing and maintaining office protocols
Developing and managing systems to help our office run smoothly and efficiently
Event assistance of in-house company meetings and events
Ensuring all facilities are kept to a high service level, setting the standard for cleanliness, supplies, and workplace health and safety
Calendar management, scheduling appointments and conference calls
Coordinating travel domestic and international arrangements
Responsible for office stock take and product ordering
Managing distribution of all paper and stationary to each department
All other office assistance duties as required
Management of dedicated 'General enquiries/Front of house' inbox. Answering emails from internal and external customers in a timely manner
Responsible for in-bound and out-bound couriered mail and packages
Coordinating staff benefits: In-house Massage, Car Valet etc.
Ensure the client database is correct and updated regularly
Maintain agency, client and staff information and documentation
Create a positive, memorable experience for everyone you come into contact with, be it through the front door or by phone
Behave in a manner and treat others in way which positively promotes the agency culture and values
About you:
Illustrates proactivity and the ability to "anticipate" what's needed.
Responds quickly, positively and appropriately to the customer's needs at all times
Continuously looking for ways to improve company processes and practices in order to improve the customer experience.
Is prepared to step up and take responsibility, regardless of circumstances
Holds themselves accountable for delivering the best quality work and results within the deadline
Makes sound decisions about the best course of action, even under pressure, based on common sense, experience and intuition.
Can manage multiple tasks at once and remains calm, poised and positive in any situation
Has a strong attention to detail and takes time to ensure all work is done to the highest level
Is able to prioritise effectively with impeccable organisation and time management skills
Bubbly, outgoing and will build their own brand within the Agency
About us:
Colenso is a part of the Clemenger Group, which is New Zealand's largest and most successful group of advertising creative communication companies.
We have 8 agencies in New Zealand and 16 in Australia. BBDO was named Network of the year (for the 3rd year in a row) and Colenso is continually ranked within the top 10 agencies in the world.
26% of the shares are owned by staff and we are 100% locally managed. We are in the BBDO network which is the world's most effective creative network (290 offices - 90 countries - 17,000+ staff). This means you are part of a highly regarded global network that has local focus and truly values their staff.
We encourage a good work-life balance and support that through staff initiatives and programmes. This includes massages on Thursday, and free fruit and snacks. Culture and people are our focus and as such we like to enjoy the company of the people we work with.
How to apply:
Please apply online via the job ad as we do not accept direct applications.
Please note: All applicants must hold an existing NZ work visa or be a NZ Resident/Citizen.
Get notified for similar jobs
You'll receive updates once a week