Direct Marketing Manager (12 month contract) | Melbourne-VIC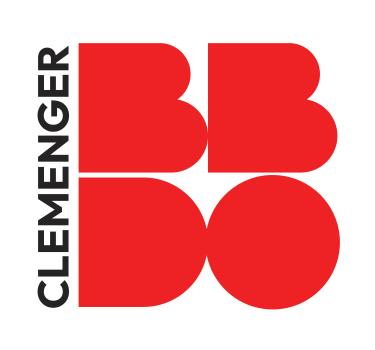 30-May-2018
CLM/1334284
Melbourne-VIC
| | |
| --- | --- |
| Category: | Account/Project Management |
| Position Type: | Full Time |
| Attachments: | No File Attached |
| Share This: | |
Job Description
We're on the lookout for a Direct Marketing Manager to join our team at Clemenger BBDO and work onsite with Myer in the Docklands.
As Direct Marketing Manager, you will have an in-depth understanding of the Myer customer and expertise in direct response channels in order to deliver targeted campaigns in-line with Myer's trading rhythm to deliver strong revenue returns for the business.
Responsibilities:
As the Loyalty Campaign Specialist, you are responsible for delivering trade driving and supplier funded loyalty and direct marketing campaigns which deliver strong revenue returns for the business
Analyse trends and customer needs to develop loyalty strategies and new initiatives that grow incremental sales and member lifetime value
Manage and deliver end-to-end campaign management of all campaigns including targeting and segmentation, briefing creative and content, campaign approvals and deployment
Work closely with the wider marketing and merchandise teams to identify appropriate offers and support that aligns to business objectives
Liaise with Campaign Analysts to obtain results and key performance statistics for dissemination in a timely manner
Create a culture of disciplines innovation and continuous improvement, including working to continually optimise and improve campaign response, ROI, channel utilisation and customer relevance
Required skills and experience:
Experienced in direct response marketing, with a strong understanding of retail category needs and requirements
Experience with leading digital marketing platforms such as Salesforce Marketing Cloud, Adobe Marketing Cloud, Marketo, etc
A proven people leader with a background in driving a culture of high performance within a team
A team player who networks across the business, working in true collaboration with wider teams
Customer focused, with a love for delivering a compelling customer experience
This is an awesome opportunity to join one of the most exciting and dynamic Loyalty and Direct Marketing teams in the market. You will play a key role in Myer's transformation and journey to drive trade and supplier funded loyalty and direct marketing campaigns.
About this company:
Clemenger BBDO have been appointed to look after Myer's advertising account and our in-house retail agency is located at the Docklands in Melbourne.
We want to be the best retail agency in Australia, staffed by people who share our determination to create an intelligent, passionate, responsive, contemporary minded, creatively excellent and irreplaceable part of the Myer business and the Clemenger business.
Please note: all applicants must have valid Australian working rights.
Get notified for similar jobs
You'll receive updates once a week