Studio Traffic/Finished Artist | Auckland-NZ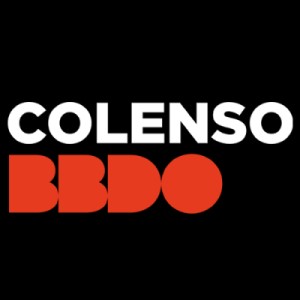 06-Jul-2018
CLM/1336738
Auckland-NZ
| | |
| --- | --- |
| Category: | Production/Studio/Finished Artist |
| Position Type: | Full Time |
| Attachments: | No File Attached |
| Share This: | |
Job Description
Studio Traffic / Finished Artist
Colenso BBDO are looking for a multi-tasking guru who comes from a studio and print background, but looking for a more Studio Management focussed role.
The Studio Traffic is the gate keeper between the studio the rest of the agency. All the briefs will come to you to be checked and distributed to the Mac-Ops, Retouching, Digital Design and HTML 5 development. As Studio Manager you will also help the studio team and the rest of the agency with any questions or advice they may need about the print, digital or studio process.
There will also be a smaller portion of your time doing hands on work such as Design, Flat Art and Pre-Press of the agencies print and direct work. Presentations, pitches and new business will all need your help and guidance.
So, who are we after?
You'll be a person passionate about detail, making the work look great calm and collected under pressure, speedy and a leader all at the same time.
You will pride yourself on coming up with smart, efficient and cost effective solutions to produce great work, giving guidance to the team around you and making sure the quality of the work is at the highest standard.  You will have key attention to detail and be meticulous in everything you do.
Responsibilities:
To develop close working relationships with the Creative Department conferring with Art Directors so as to obtain artwork/material suitable for good reproduction, anticipate and solve problems.
Assists Account Service, Traffic and Creative Teams in setting due dates for various stages of production.
Suggests to Art Directors revisions that might facilitate production, reduce costs or improve reproduction in specific media.
Remains familiar with the mechanical requirements of publications/printers so that the materials supplied are acceptable in the technical sense.
Determines the most desirable methods of producing each job with respect to cost, publication/printing requirements and possible other uses.
Distribute the briefs amongst the team. Retouching, Mac-Operators, Digital Design, HTML 5 Dev.
Supervises the routing of proofs for internal approval/corrections.
Check dispatch files to insure they are of a high standard and to the technical specs.
Supervises the routing of finished proofs/samples for internal approvals.
Confers with Art Directors and Account Service on colour correcting and to assure the finished quality is up to expected standards.
Informs Account Service/Media Department of any delays or other problem areas which may affect delivery dates.
Reviews all publication printing for reproduction quality.
Maintains accurate records of material disposition, reprint requirements and other factors particular to each account.
Ensures that the desired level of profitability on production is maintained.
Maintain the servers. Including archiving old artwork to insure there is enough memory to continue to work from them without interruptions.
Stay past office hours when required to help finish jobs to either meet the deadline or meet client expectations.
Experience:
Minimum 4 + years agency experience
Relevant Mac applications (eg. CS6 suite)
Relevant experience in a finished art, studio management, or similar role
Who are we?
Colenso is an award winning agency and part of the Clemenger Group - New Zealand's largest and most successful group of advertising creative communication companies.
We have 8 agencies in New Zealand and 16 in Australia. BBDO was named Network of the year (for the 3rd year in a row) and Colenso has just been named #2 Agency in the world!
26% of the shares are owned by staff and we are 100% locally managed. We are in the BBDO network which is the world's most effective creative network (290 offices - 90 countries - 17,000+ staff). This means you are part of a highly regarded global network that has local focus and truly values their staff.
We encourage a good work-life balance and support that through staff initiatives and programmes. This includes massages and free fruit and snacks. Culture and people are our focus and as such we like to enjoy the company of the people we work with.
How to apply?
If you're interested, please ensure you apply online via the job ad as we do not accept direct applications.
Please note: all applicants must have valid rights to work in New Zealand.
Get notified for similar jobs
You'll receive updates once a week