Senior Developer | Melbourne-VIC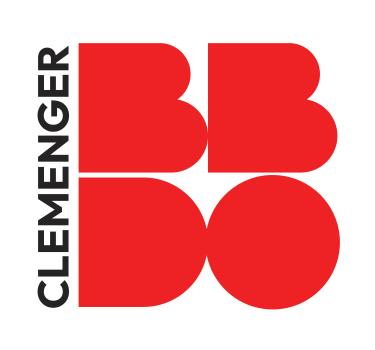 31-Aug-2018
CLM/1338328
Melbourne-VIC
| | |
| --- | --- |
| Category: | Digital Development |
| Position Type: | Full Time |
| Attachments: | No File Attached |
| Share This: | |
Job Description
Clemenger BBDO is looking for a Senior Creative Developer
Who are we?
Clemenger BBDO is a full service agency offering a large suite of capabilities including brand strategy, integrated creative development, CX, digital services, CRM, PR, design, shopper and activation. In the last 12 months the agency has been named World's most creative agency at Cannes Lions.
Our clients are global brands including NAB, Airbnb, MARS, CUB, TAC Australia, Victorian Government, Tourism Victoria… A snapshot of our biggest projects over the last 24 months includes Airbnb's Until we all belong, a campaign for marriage equality in Australia https://untilweallbelong.com ; TAC's Meet Graham, which introduce "Graham", the only person designed to survive on our roads http://meetgraham.com.au ; Snickers Hungerithm, an hunger-algorithm built for MARS that monitors online mood using tweets. When anger goes up, Snickers prices goes down in real-time ; Deadly Question, a platform that brings opportunity to learn about Aboriginal Victorians https://deadlyquestions.vic.gov.au.
Responsibilities
Clemenger BBDO is looking for an experienced Creative Full-stack Developer to join its Interactive Department, headquartered in Melbourne, Australia.
As such, you'll have to deliver on ambitious projects for our bigger clients and projects, generally gravitating around high-end front-end experiences, built upon Vue.js, AWS Services, Node.js, and a serverless approach. Our pipeline currently include projects using emerging technologies such as voice, machine-learning, progressive web apps, and IoT.
Because we are a creative agency first, you need to be capable of understanding design and be able to translate static prototypes into rich experiences. Communication skills, leadership mindset, and technical writing skills will be highly appreciated for the role.
Required Skills & Experience
Technical skills and experiences:
-        5+ years of development experience (including rich front-end experiences)
-        Expert with HTML5 & CSS3 (Sass preprocessor)
-        Extensive experience with Vue.js, Node.js, JavaScript (ES5 & up), and AWS services
-        Experience with API's and databases (REST, GraphQL, DynamoDB, MySQL, ...)
-        Strong with tools like GIT, Gulp, Yarn, Webpack and Babel
Other skills required:
-        Good communication and technical writing skills to be able to contribute writing scopes of work, and exchange with both tech and non tech-savvy people
-        Leadership mindset, and hunger to share and contribute to a culture of best practice with the most junior members of the team
-        Ability to deliver and quickly iterate quality work under deadlines, within fast-paced agency environment
-        You must also be comfortable with inputting as part of the creative process and throughout development, not just delivering on a list of requirements
Applying
We know your time is precious, so please make sure that you fully read the job description and that your have the required skills and experiences listed above before applying.
Want to apply? Please send your updated Resume AND your Portfolio / Github account by email to Jamie.Francis@clemenger.com.au
We are not open to remote working for this particular position so please ensure you have full working rights for Victoria, Australia before applying.
This is a Permanent role – Senior level - St Kilda Road, Melbourne, Australia - http://clemengerbbdo.com.au
Get notified for similar jobs
You'll receive updates once a week