Junior Mac Op / Designer | Auckland-NZ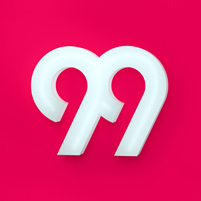 07-Jul-2018
CLM/1338999
Auckland-NZ
| | |
| --- | --- |
| Category: | Production/Studio/Finished Artist |
| Position Type: | Full Time |
| Attachments: | No File Attached |
| Share This: | |
Job Description
Junior Mac Op / Designer
We're looking for a passionate upcoming Junior Mac Operator / Designer to join one of NZ's leading creative agencies. You'll be someone who puts up their hand to help and makes the most of every opportunity presented to them.
So, who are we after?
As a Junior Mac Operator/Designer your role involves the day-to-day mac design/execution and artwork assembly of print ready artwork files for assigned client accounts.
You will assist with bringing creative concepts to life for 99's clients, and work closely with the support of the senior studio and design team. The ideal candidate will be a healthy mix between technical mac op ability while also having a strong design eye. You will be proactive and always curious to learn from the more experienced art workers, designers and creatives around you.
You will also work closely with the Studio Traffic Manager to ensure work is delivered on time, to the highest quality and technically correct.
Most importantly, a positive and uplifting attitude is key to being successful in this role.
What makes this role unique?
You will have the chance to work across a diverse range of creative projects, which will help immensely in building your knowledge across many industries. Not only are our clients dynamic and open minded, you will also get to work under some of the most talented creatives in the business.
Skills and Experience:
A good understanding of the basic technical skills required to develop on (Adobe Software) including the ability to use photoshop to a reasonable level, with the confidence to put files together correctly – not afraid to ask questions to further develop
An eye for design and good work
An understanding of both print & digital production and how that effects files when constructing them
The ability to work in a team is critical, but must also have the drive to work independently and at times silo in order to reach deadlines
The ability to work swiftly and accurately with a huge focus on attention to detail
Strong & confident in communicating on all levels, with a can-do attitude
Ability to identify potential pressure points and know when to escalate
Champion the agency point of view and our design execution/artwork product
Responsibilities:
Produce executional design layouts and artwork files
Produce alterations, variations and alternatives to layouts and artwork files as briefed
Be proactive with suggestions and design execution treatments that will make the work better
Clearly communicate on job progress
Escalate early workload and delivery issues to the Studio Traffic Manager
Ensure the accuracy of all files and work produced
Be aware of the latest technology and software developments and how this can assist you
Advise any training required
Maintain and correctly use agency equipment
How would we describe ourselves?
We are curious, inventive, insightful, effective and collaborative and these are the key traits we look for in our staff; which in turn creates our awesome culture. We have fun, vibrant and spacious office, a bar, fruit on tap (no that's not called juice), a well-stocked fridge for insatiable all-day snackers, an in-house massage therapist, legendary staff parties and much, much more.
How to apply
If this sounds like you, and you want to work in a supportive harmonious environment then please submit your application online.
Direct applications will not be considered, please apply via the job ad.
Please note: Unfortunately, work sponsorshp is not offered for this role. All applicants must have valid NZ work rights without having to be sponsored to stay in NZ long term.

Get notified for similar jobs
You'll receive updates once a week