Flash/Digital Designer/Developer
Colenso BBDO | Auckland-NZ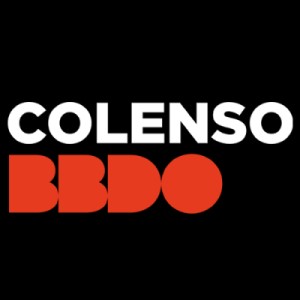 Job Reference:
CLM/1340192
| | |
| --- | --- |
| Category: | Production/Studio/Finished Artist |
| Position Type: | Full Time |
| Attachments: | No File Attached |
| Share This: | |
The Role
As Flash Designer you will be responsible for creating great work for a range of our clients. Great work is not only about creative accolades, it must achieve business results for our clients and work. You will come up with great design solutions and you will know how to craft them brilliantly.
Duties Include
Collaborating on concept development and design treatment for digital projects
Design and Implement functional proof of concept applications to explore new ways of using digital technologies
Communicate ideas with various project development team members to solicit feedback and ensure support
Assists in design and development of presentation materials for business development projects.
Supporting the wider Studio team workload and ensuring appropriate knowledge sharing.
Works with producers to ensure projects are scoped properly, assigned appropriate resources and equipped with a process and methodology to ensure on-time, on-budget delivery.
Collaborates with other creative staff to share learning and experience and to establish initiatives that will improve the creative product.
Skills Required
Experience with Flash.
You are a specialist in the design and production of creative content for multiple digital delivery platforms ranging from web and mobile, to kiosk and touch screens.
You have the ability to develop in html, flash, multimedia, and audio/video components.
You can communicate between production, creative and account management and ensure we deliver quality digital assets.
More about us
Colenso is part of the Clemenger Group, New Zealand's largest and most successful group of advertising creative communication companies.
We have 8 agencies in New Zealand and 16 in Australia. BBDO was named Network of the year (for the 3rd year in a row) and our agency Colenso (in Auckland) has just been named #2 Agency in the world!
26% of the shares are owned by staff and we are 100% locally managed. We are in the BBDO network which is the world's most effective creative network (290 offices - 90 countries - 17,000+ staff). This means you are part of a highly regarded global network that has local focus and truly values their staff.
We encourage a good work-life balance and support that through staff initiatives and programmes. This includes massages and free fruit and snacks. Culture and people are our focus and as such we like to enjoy the company of the people we work with.
How to apply
If you're interested, please ensure you apply online via the job ad as we do not accept direct applications.
Please note: all applicants must have valid rights to work in New Zealand.
Get notified for similar jobs
You'll receive updates once a week