Technical Lead | Wellington-NZ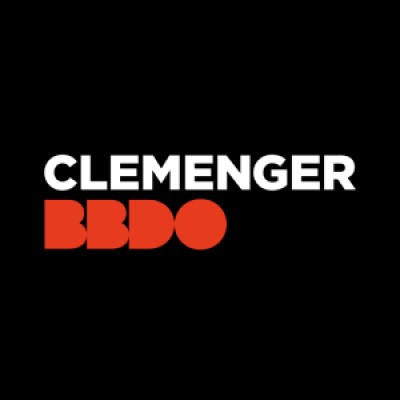 08-Aug-2018
CLM/1344511
Wellington-NZ
| | |
| --- | --- |
| Category: | Digital Development |
| Position Type: | Full Time |
| Attachments: | No File Attached |
| Share This: | |
Job Description
Technical Lead
We're looking for a Tech Lead who has extensive experience across modern web-development technologies, cloud infrastructure and a passion for dabbling with the experimental - be it new APIs, tech or gadgets.
You'll be joining a team of passionate people spanning project management, strategy, design and development. Your responsibilities will include providing technical leadership to the development team, directing technical approach, improving process to ensure development follows current best practice, as well to foster a collaborative and creative team culture.
So, who are we after?
You will have a passion for solving problems, architecting their solutions and working with internal and external teams to bring about the development of those solutions - be it for the web, iOS, Android or something else entirely.
You'll love collaborating with the team to come up with solutions to complex challenges, champion creative application and are comfortable under the hood of mission-critical platforms. You already stay on top of emerging technologies, learning them in your spare time, spinning up prototypes and reverse engineering just to see how it's done.
You have strong leadership skills based in a grounded understanding of best practice, know how to build strong development process and how to inspire technical and non-technical minds alike.
Outside of your technical skills, you must be comfortable communicating as a respected leader in our agency and with our clients. We'll be looking for someone who has a collaborative and communicative nature and is always staying on top of emerging technologies.
What makes this role unique?
You will have the opportunity to work across a variety of award winning projects, which means you will be able to really hone your skills, add globally recognised projects to your portfolio, and feel fulfilled by the impact you're making through your work. Outwardly we are a large established agency, but we always work in close cohesion with each other, without being bogged down by a tall hierarchy and status quo.
Required Responsibilities
Responsible for ensuring the Development Team produces clean and maintainable code, capable of being easily picked up by those new to the project.
Perform technical requirements gathering, scoping and platform analysis
Providing technical leadership
Build strong creative team culture within the technical team
Oversee and be responsible for the technical approach and delivery of all development projects.
Assist, and participate with, the Development Team in providing an array of solutions to technical challenges and roadblocks.
Be forward thinking in regard to technology. Ensuring that the team is aware of breaking technological trends; are constantly assessing new technologies for their suitable applications and are implementing these where necessary.
Able to prototype solution approaches as required.
When appropriate, work with the team to identify commercial opportunities with existing and prospective clients.
Manage customer support activities
Required Skills
Exceptional communication skills and a 'Can do' attitude
Solution design experience across multiple technologies
Proven Full Stack capabilities
Strong customer centric focus and solutions driven approach
Identify and implement continuous improvements to the development practise to ensure code cohesiveness and consistency
Identify technical risks and design strategies to address them
Cultivate a team culture of excellence through collaboratively creating a technical and architectural vision
Proven experience in technical leadership
Passionate about the ever-changing technical landscape
Technical Skills
React, React Native
Redux (or something similar)
Nodejs
Angular 1

PHP

CWP, SilverStripe (3+ years)
Laravel, Wordpress, Drupal (or something similar)

HTML
CSS, SASS (or something similar)
DevOps

Git - Github & Bitbucket
Continuous Integration & Deployment
AWS, Google Cloud (or something similar)
How would we describe ourselves?
The team at Clemenger BBDO are inquisitive, determined, hungry (not literally, there's heaps of snacks here), and outstandingly supportive and encouraging. We win together, lose together and learn together. This creates our unbeatable culture and passion for what we do day in and day out.
We work under the philosophy of 'Provoking Greatness'. Everything we do is focussed on being and encouraging the best; of our work, our people, and our client's businesses.
Our team are creative entrepreneurs, we are thinkers, we are passionate, we thrive on a challenge, we have the appetite, capacity and stamina for ground breaking work, and remain unflappable under pressure.
If this sounds like you, come join us!
How to apply
If this sounds like you, and you want to work in a supportive harmonious environment then please submit your application online.
Direct applications will not be considered, please apply via the job ad.
Please note: all applicants must have valid rights to work in New Zealand.
Get notified for similar jobs
You'll receive updates once a week