Creative Services Assistant | Auckland-NZ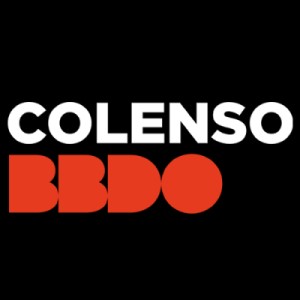 09-Aug-2018
CLM/1344755
Auckland-NZ
| | |
| --- | --- |
| Category: | Admin/Support Services |
| Position Type: | Full Time |
| Attachments: | No File Attached |
| Share This: | |
Job Description
Creative Services Assistant
 PURPOSE:
The role of the Creative Services Assistant is to be the crucial admin partner for the day-to-day creative department operations. They will work closely with the Creative Services Director to uphold the Colenso philosophy; The Work, The Work, The Work.
The primary responsibilities of the Creative Services Assistant are; administration and co-ordination of award show entries and content, organising content and administration of The Work and diary management for the people who lead the creation of our work, the Executive Creative Directors.
The success of this role requires impeccable organisational and multi-tasking skills, strong attention to detail, a truckload of initiative, the ability to develop great relationships and a positive and can-do attitude.
The key responsibilities and critical tasks listed below indicate core functions, but the role is not confined to these tasks. 
Awards
Co-ordination of all award show content, entering online and keeping all documentation updated.
Have a detailed understanding of the specifications, deadlines and important dates of each award show.
Show initiative when co-ordinating content with staff, ensuring the process is streamlined and communication is clear.
Manage workload and co-ordinate content promptly within the time frames given so deadlines are always met.
Complete all documentation with a strong attention to detail and take time to ensure absolute accuracy for online data entry and content.
Manage the College Hill Awards email inbox, responding to all emails promptly, professionally and file appropriately.
Keep Adspur (BBDO network awards admin) up-to-date.
Maintaining and reporting of awards results to leadership and PR team, keeping track of metal 'metal management.'
Facilitation of campaign or client specific award results for Colenso staff.
Managing categories closely with creatives, CCO & ECDs. 
Diary Management 
The diary management of our ECDs is integral as they are extremely busy, required at many meetings throughout the day, therefore keeping on top of priorities and being able to find solutions to conflicting situations/appointments is paramount.
First point of contact for diary management of ECDs. Managing appointments, finding the best solution.
Make considered decisions regarding priorities, importance and urgency of meetings so potential issues are minimised. 
Actively negotiate with internal customers on prioritising appointments.
Attend weekly WIP to understand the work requirements for the ECDs, CDs and creative department in general.
Assist OM with ensuring CDs have adequate time for creative reviews with teams, prior to internal reviews. 
Liaise with and keep OM & EA up-to-date where necessary.
Multi-task and prioritise workload between diary management and resource scheduling so all deadlines are met whilst the ECDs and their diaries are managed. 
Creative Department Assistance
Working alongside the OM to schedule workloads for the creative and design departments is imperative for the smooth running of this agency.
Be the constant vision/go-to in the creative department – ever present & available.
Ensure the health & happiness of the department is maintained.
Along with the Creative Services Director, monitor creative entertainment budget and organise regular social events enabling the department's culture to thrive.
Help Creative Services Director to monitor creative training budget and organise appropriate training programs for the department.
Content Administration
Responsible for all administration and maintenance of The Work filing
Gather and file all content and credits promptly, taking care to check all required details are completed correctly and up-to-date.
Look for ways to improve the quality or efficiency of internal processes and services.
Facilitating any content requests for both Colenso staff and members of the Clemenger group / external parties. 
QUALITIES:      
Customer Focus           
Responds quickly, positively and appropriately to the customer's needs at all times. Continuously looks for ways to improve company processes and practices in order to improve the customer experience.
Accountability
Is prepared to step up and take responsibility, regardless of circumstances. Holds themselves accountable for delivering the best quality work and results within the deadline. Shows initiative and is proactive.
Judgement      
Makes sound decisions about the best course of action, even under pressure, based on common sense, experience and intuition. Accurately assesses the feasibility of various alternatives. Acts appropriately in all situations regardless of the issue or people involved. Reports problems promptly and knows when to seek guidance. 
Interpersonal skills      
Is friendly, enthusiastic, co-operative and builds relationships of trust with colleagues inside the company and with all external contacts. Gains the confidence and trust of others through honesty and dependability. Consistently demonstrates respect for others and the organisation they work for.
Composure
Is cool under pressure. Can manage multiple tasks at once and remains calm, poised and positive in any situation. Thrives under constant change while maintaining a high level of customer service. 
Attention to Detail
Has a strong attention to detail and takes time to ensure all work is done to the highest level.
Time Management
Is able to prioritise effectively with impeccable organisation and time management skills. Is always punctual.
If this sounds like you, come join us!
How to apply
If this sounds like you, and you want to work in a supportive harmonious environment then please submit your application online.
Direct applications will not be considered, please apply via the job ad.
Please note: all applicants must have valid rights to work in New Zealand.
Get notified for similar jobs
You'll receive updates once a week