Senior Account Director
.99 | Auckland-NZ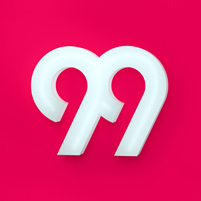 Job Reference:
CLM/1345244
| | |
| --- | --- |
| Category: | Account/Project Management |
| Position Type: | Full Time |
| Attachments: | No File Attached |
| Share This: | |
Senior Account Director
We're looking for an aspirational Senior Account Director to lead one of the agency's flagship clients - Mazda.
You will have the ability to establish a strong and trusting relationship with this client as they really see 99 as a partner to their business. Your team will be well resourced to deliver work you can be proud of across TV, OOH, Digital, BTL communications to name a few.
So, who are we after?
As an Senior Account Director, you will be someone with a strong sense of leadership and have a passion for leading a team and growing direct reports. You will be the ongoing interface between your clients and the agency on a day-to-day basis. It is a hands-on role requiring you to lead your account team, build business from your existing clients, and develop new business opportunities on an ongoing basis. You are responsible for the financial performance of your accounts and in particular preparing and meeting monthly revenue forecasts.
The role will be supervised by your Group Business Director to whom you are responsible for communicating your client issues/opportunities and proposed solutions. And finally it's a role that is all about "the work" - the quality, innovation and effectiveness of the strategic and creative product the agency delivers. You'll understand the importance of this and be passionate about making the contribution you can to ensure the work is great.
You'll have an approachable, enthusiastic and go-getter personality, with a drive to do the absolute best work.
What makes this role unique?
Our client, Mazda, are an absolute pleasure to work with - they're dynamic, open minded and treat the account team like their own. They value their agency partners and are super collaborative.
Required Skills:
As a Senior Account Director there is a strong expectation that you will have a solid understanding of all communication channels relevant to your client and will share this with your team.
Strong relationship skills for building internal and external partners to deliver world class work
Ability to provide solutions for clients and troubleshoot potential issues
A passion for creativity and doing great work
Exceptional day-to-day delivery standards – the role is supported by Group Business Director and it is expected that you will also contribute to the day-to-day strategic direction for your clients
An understanding of best practice processes and techniques
Proactive approach – always looking for new opportunities and ways to add value to the client (and your team)
Understanding of brand growth strategies, i.e. promotions, acquisition
Ability to think beyond execution and to offer solutions rather than problems
Ability to remain calm under pressure whilst managing multiple projects and be a 'level head'
Excellent communication skills – understand the importance attached to positive client relationships and demonstrates an engaging and open style of communication
Strong presentation and selling skills
Establishing and maintaining effective working relations with internal and external stakeholders managing and working with partner agencies
Ability to mentor and guide junior members of the team
Required Responsibilities:
To develop strong collaborative working relationships both internally and externally
To provide strong leadership across your accounts
To retain and grow existing client business
To oversee the production of outstanding business solutions and creative work with a focus on brand and retail communications
To manage and develop team members
How would we describe ourselves?
We are curious, inventive, insightful, effective and collaborative and these are the key traits we look for in our staff; which in turn creates our awesome culture. We have fun, vibrant and spacious office, a bar, fruit on tap (no that's not called juice), a well-stocked fridge for insatiable all-day snackers, an in-house massage therapist, legendary staff parties and much, much more.
How to apply
If this sounds like you, and you want to work in a supportive harmonious environment then please submit your application online.
Direct applications will not be considered, please apply via the job ad.
Please note: all applicants must have valid rights to work in New Zealand.
The Clemenger Group Supports an inclusive workplace and welcomes applicants from diverse backgrounds.
Get notified for similar jobs
You'll receive updates once a week