Receptionist / Office Assistant | Auckland-NZ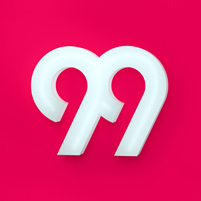 11-Aug-2018
CLM/1345482
Auckland-NZ
| | |
| --- | --- |
| Category: | Admin/Support Services |
| Position Type: | Full Time |
| Attachments: | No File Attached |
| Share This: | |
Job Description
Receptionist / Office Assistant
Do you have an infectious personality, love people and want to work in a creative environment? We are looking for a vivacious Receptionist/Office Assistant to join the team.
A bit about us:
99 is a Retail advertising agency and Raydar an expert Shopper Marketing agency, and they are both owned by Clemenger Group, who own New Zealand and Australia's largest and most successful group of advertising and marketing communication companies.
Both agencies are located in the same office which means the Receptionist/Office Assistant position is a busy one and pivotal to the business as is the face of 99 and Raydar, and the 'go to' person for staff.
So, who are we after?
You will have the natural ability to maintain and project a calm, positive manner at all times with others is essential. In this position, you will demonstrate exceptional people, communication, organisational and administration skills in order to deliver an excellent experience to every visitor, including clients, staff and suppliers. You will be someone who exudes charm, professionalism, diligence, and be well-presented.
Assistance to the Office Manager with duties that allow her to focus on management versus the maintenance of office facilities, is also required and part of this assistance will include event co-ordination.
This position is varied, within a great working environment with people who are passionate, motivated and creatively driven to deliver exceptional results for our clients.
This is a fun and rewarding role to join a dynamic creative family, as well as opportunity for growth within other areas in the agency.
Skills and Experience:
Customer focused approach
Exceptional verbal and written communication skills
Excellent time management skills and prioritising skills
The ability to follow instructions and report outcomes
Multi-tasking skills
A practical problem solver
Medium to advanced computer literacy
Responsibilities:

Being 'the face of 99' with a welcoming smile and manner greeting clients, and getting to know them on a first name basis to form a friendly relationship
Offering, making and/or ordering coffee/tea for visitors
Answering the phone, transferring calls and assisting with inquiries
Creating birthday emails for staff
Receiving post, sorting and delivering to staff
Booking taxis, dispatching and receiving courier deliveries
Booking of, and cleanliness of, all meeting rooms
Responsibility of reception being manned during the hours of 7:30am – 6:00pm and sharing of break times with the Office Manager
Maintaining a tidy reception area at all times including replenishment of water cooler and cups
Office, reception and kitchen cleanliness, including the removal of used toner cartridges, confidentiality bin collection, printer areas and the replenishment of water coolers
Monitoring car parking spaces, keeping car keys of visitor cars if required and  organising towing of unauthorized vehicles if required
Maintaining office plants and flowers through preferred supplier
Co-ordination of dry cleaning for pick up/delivery by staff members
Maintenance of stationery stock and ordering of new supplies
Co-ordination of food and beverage requirements for all meetings when required.
Ordering of, and maintaining adequate stock levels, of all kitchen and bathroom supplies i.e. bar fridge, coffee machine, grocery supplies (this sometimes requires heavy lifting but the company provides tools to assist with this)
Office Manager assistance includes, but isn't limited to:

Setting up of food and beverage for staff events.
Ad hoc help with maintaining office facilities i.e. kitchen/bar equipment – ice machine, fridges, microwaves, coffee machine, toasters etc.
Maintaining and updating magazine and newspaper subscriptions
Managing bookings of valet service and massage services (that come to the agency periodically) for staff members
Co-ordination of annual flu vaccinations and any workplace assessments
Co-ordinating annual flu vaccination and quarterly blood donations
How would we describe ourselves?
We are curious, inventive, insightful, effective and collaborative and these are the key traits we look for in our staff; which in turn creates our awesome culture. We have fun, vibrant and spacious office, a bar, fruit on tap (no that's not called juice), a well-stocked fridge for insatiable all-day snackers, an in-house massage therapist, legendary staff parties and much, much more.
How to apply
If this sounds like you, and you want to work in a supportive harmonious environment then please submit your application online.

Direct applications will not be considered, please apply via the job ad.
Please note: all applicants must already be based in NZ and hold a NZ Visa that does not require work sponsorship to stay in NZ beyond the expiry date, NZ Residency or NZ Citizenship.
Unfortunately, work sponsorship is not offered for this role.
Get notified for similar jobs
You'll receive updates once a week