Finished Artist
Clemenger BBDO Melbourne | Melbourne-VIC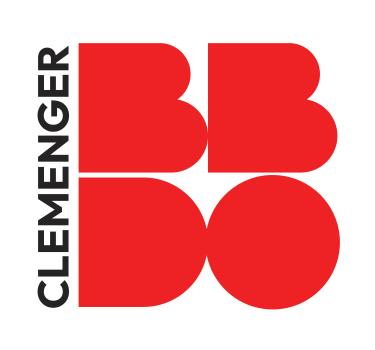 Job Reference:
CLM/1349316
| | |
| --- | --- |
| Category: | Production/Studio/Finished Artist |
| Position Type: | Full Time |
| Attachments: | No File Attached |
| Share This: | |
Finished Artist (Initial 7 Month Contract)
As a Finished Artist, your role is to work with the creative teams to produce designs from initial concept through to final production, for a wide variety of advertising, print based collateral and web-based media.
The role is based onsite with our client in the Docklands. It's a unique agency set up based with the client providing daily interaction with the client and their business. As with any big Retail account it's a fast-pace environment, so you need to enjoy this type of challenge.
Approach & Attitude
As a Finished Artist, you will need to demonstrate a passion for developing and creating outstanding market leading work to the highest standard.
Key to this will be:
A 'can do' attitude to all projects
An ability to multi task and manage multiple projects and stakeholders
Good organisational mind
An expert in your craft
An ability to stay calm and focussed under pressure
An ability to proactively problem solve
Perseverance
Specific Responsibilities
Knowledge
You will need to have a very good knowledge of the industry and will be required to actively participate in relevant training programs.
Processes & Specific Skills
As a Finished Artist, you will be an active participant with the creative teams in design and creation of all projects from initial concepts through to final production. Your main focus will be preparing finished art for approval and dispatch. In particular this will include:
Highly proficient knowledge in the use of Adobe InDesign, Illustrator and Photoshop
Intermediate experience with retouching in Photoshop
Exhibit excellent design, typographical and layout skills
Proficient in preflight processes for print
Provide art direction and design solutions that reflect the creative concept at the highest level to the creative team
Establish an extensive knowledge of the client's style guide requirements and when necessary guide and advise creative teams
Request the appropriate information from all relevant sources to enable you to efficiently and satisfactorily complete the objectives of your projects
Ensure effective time management and have the ability to manage your workload to meet deadlines and budgets
Undertake the 'proofing' of your own work prior to presentation to the creative team, production and then the client
Contribute as a team member in collaborative workshops involving other Clemenger employees
Maintain an organised and attractive work environment
Provide recommendations to the Studio & Production Manager that may improve the overall function of your position and positions of other members of the Studio.
Relationships
As a Finished Artist, you will be expected to develop strong relationships within the agency founded on a culture of honesty, respect and reliability. As the person who designs and develops the creative vision, you will need excellent internal relationships and demonstrate the ability to work collaboratively with the Studio Manager, creative teams, account service team, production and other studio team members.
Learning & Development
A commitment to take ownership of your development and learn in your day-to-day role through informal on the job coaching and formal training workshops.
Performance Measures
Creativity
Creation and delivery of market-leading creative work for clients judged internally, by category and by the industry.
Internal Relationship
Positive 360° feedback
Performance versus SMART goals set out in annual assessment.
Agency Contribution
Perceived by the broader agency as an influencer of the culture through 360° feedback and being involved in activities outside your day-to-day role eg: culture, charity, training.
A bit about Clemenger BBDO
At Clemenger BBDO the thing we care about most is creativity.  Or as we call it, 'the work, the work, the work'.  It's what makes BBDO different.
We believe the work is the only true measure of an agency. The work is where the brand meets the consumer. The work is what touches their hearts and minds. The work is what leads to the sale. The work is simply everything we create to reach the consumer.
All our resources, all our targets, all our disciplines, are devoted to the work that is unique, powerful and convincing. In the absence of great work, nothing else matters.
Get notified for similar jobs
You'll receive updates once a week