Account Manager
.99 | Auckland-NZ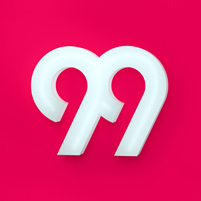 Job Reference:
CLM/1349654
| | |
| --- | --- |
| Category: | Account/Project Management |
| Position Type: | Full Time |
| Attachments: | No File Attached |
| Share This: | |
Account Manager
We're looking for a charismatic and driven Account Manager, with minimum 2 years' experience, who is hungry for a role where you can sink your teeth into a leading 99 account.
So, who are we after?
In this role, you will be working with an existing Account Director and Group Business Director who will support you in your learning and development as well as give you room to hold your own and grow within your role (yes, there are growth opportunities with this position).
You will be someone who is approachable, friendly, highly motivated and demonstrates natural relationship and business development building ability. Project management is also a vital part of your role in order to deliver marketing solutions for your clients and business for the agency.
Multitasking skills are essential - you'll enjoy working with creatives and studio as much as your client. You have industry experience and you understand the unique pressures, deadlines and challenges of agency life.
The ability to form a friendly and cohesive client relationship is key to your success in this role.
What makes this role unique?
These clients are an absolute pleasure to work with, they're dynamic, open minded and treat the account team like their own. They value their agency partners and are super collaborative.
Required Skills:
Strong relationship skills for building internal and external partners to deliver world class work
Ability to provide solutions for clients and troubleshoot potential issues
A passion for creativity and doing great work
Organisation – you will be across all the jobs for your clients and manage WIPs, contact reports and any other documentation required for day-to-day client management
Ability to remain calm under pressure whilst managing multiple projects
Attention to detail
Excellent communication skills – understands the importance attached to positive client relationships and demonstrates an engaging and open style of communication.
Required Responsibilities:

To facilitate the production of outstanding business solutions and creative work. This will require you to demonstrate organisational skills and a dedication to the detail of project management required to deliver projects to market on time, on budget and error-free. You will be responsible for the delivery of campaigns that meet the high standards of the agency. Your key focus is attention to detail – nothing should get past you.
In particular this will include:
100% attention-to-detail – you will be responsible for ensuring all work is completed error-free and with no mistakes that could financially cost the agency or client.
Assist the creative development process – you will be required to help your Account Director run the creative development process, taking the client brief, ensuring this is turned into a reverse brief, and ensuring creative briefings and reviews are happening. In doing this you will play your part in ensuring those working around you are positive and enthused.
Assist the creative presentation process – you will do everything you can to ensure the agency work is prepared to the highest possible standard for creative presentations, helping drive the development of presentation materials and proactively ensuring presentation deadlines are met, working closely with the creative and production departments to do so.
Drive the production process – you will take responsibility for the work being produced to an excellent standard on time and every time.
Problem solving – you will need to be able to work with your Account Director to problem solve at any stage of the process and work issues through to a satisfactory conclusion.
Finance and administration - you will be responsible for maintaining control over all internal activity on projects. This includes the writing of contact reports/status reports, estimates/quotations, budget control, job closing and the preparation of material for charging.
To ensure the profitability of daily projects.
You will be required to assist your AD in ensuring all projects are completed on budget and in a profitable manner. This will require co-ordinating planning, production, database and creative quotes associated with individual jobs and preparing cost estimates for approval by your Account Director and key clients. Efficiency is your middle name and you will ensure that when dealing with relevant departments you have all the required information at hand.
Responsibility for meetings and documentation.
As part of your role as Account Manager, you will be required to participate and prepare for both internal and external client meetings.
This will include:
Meeting preparation – you will be expected to prepare all materials prior to Work in Progress meetings and presentations, accurately and on time
Room preparation – you will be expected to co-ordinate the preparation of the room – making the room bookings, organising water and coffee etc
Call reports – you will be expected to create thorough and accurate call reports after key client meetings
Input and presentation of work – you will be expected to have an appropriate level of input, with guidance from your Account Director, including assisting the presentation of work and providing well-organised and coherent updates of the status of work at Work in Progress meetings.
Managing up.
You will be required to keep your Account Director fully informed of a projects' status, escalating potential issues before they arise with a recommendation of a possible solution.
To display and encourage strong relationship management.
You will be required to develop strong relationships within the agency and with clients, founded on a culture of honesty, respect and reliability. In particular you will need to be able to overcome concerns, or manage difficult situations in a productive professional way, and escalate to your AD as and when required.
Key to this will be developing strong relationships with:
Clients – you will be required to develop excellent relationships with clients within marketing teams of a junior-to-mid-level. This will be a genuine partnership founded on the consistent delivery of work on behalf of the agency and founded on your developing understanding of the client business.
Internal stakeholders – key relationships will be with your creative and production contacts, with whom you will need to build a relationship of respect and trust.
How would we describe ourselves?
We are curious, inventive, insightful, effective and collaborative and these are the key traits we look for in our staff; which in turn creates our awesome culture. We have fun, vibrant and spacious office, a bar, fruit on tap (no that's not called juice), an in-house massage therapist, legendary staff parties and much, much more.
How to apply
If this sounds like you, and you want to work in a supportive harmonious environment then please submit your application online.

Direct applications will not be considered, please apply via the job ad.

Please note: all applicants must have valid rights to work in New Zealand.
The Clemenger Group Supports an inclusive workplace and welcomes applicants from diverse backgrounds.
Get notified for similar jobs
You'll receive updates once a week