Senior Brand Strategist
Colenso BBDO | Auckland-NZ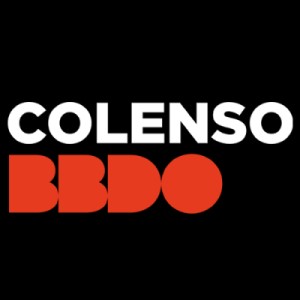 Job Reference:
CLM/1380779
| | |
| --- | --- |
| Category: | Strategy/Planning |
| Position Type: | Full Time |
| Attachments: | No File Attached |
| Share This: | |
 The Role
As Senior Brand Strategist you will lead the brand agenda across three key clients; Fonterra, Mars & Visa. You will take ownership of the strategic thinking, the strategic relaionships with clients and you'll sell strategy and creative work.  You will lead the creative and communications strategy on key accounts and be expected to inspire and nurture the work, get inside our clients' businesses to win their trust and respect, and hunt out commercial and creative opportunities wherever possible. 
You will be a magical blend of literal and lateral, equally happy with numbers and data, as you are with brave leaps into the unexpected and unknown. A deft ability to create persuasive arguments is your superpower. You will bring culture, technology and media to bear on ideas, and know that strategy never stops in an environment where planners are expected to behave as the 'third member' of the creative team and deliver work that works.
Responsibilities 
Overseeing all market and advertising research and integrating those learnings into the Agency's creative development process; this may include facilitating, observing and recording qualitative / ethnographic research.
Administering the commissioning and project management of external research (quantitative and qualitative) conducted on behalf of the agency.
Analysing and extracting findings from consumer, brand and market research to support the preparation of brand communication strategies and creative briefs.
Identifying common cultural themes across a number of markets and using them to build powerful communications strategies
Ensuring that we are both in touch with, and ahead of, the cultures of our audience and our client
Being intimately familiar with the business issues facing our clients and knowing how to translate those issues into plans that make sense within the Agency
Identifying the real problem and not being afraid to ask why over and over again
Using and abusing information / data / research to construct irrefutable cases for your ideas and those of the Agency
Creating lucid, fresh and surprising strategic solutions that excite clients and creatives
Being able to partner with creatives to bring the strategy to life
Shaping Comms Frameworks that lead to innovative ground breaking creative work
Creating relationships, gaining trust and working collaboratively with clients, creatives, business managers and media partners
Loving the process of getting to great creative work
Being a provocateur and a source of new thinking. Having points of view and being passionate about discussing them.
Being able to present the Agency's thinking and work effectively
Be comfortable facilitating client workshops
Write a kick-ass Effie or three
Pro-actively identify opportunities for better integrated work for clients
Be comfortable with digital but also able to talk to all forms of media and their role in an overall comms plan.
Skills and experience required
The ideal candidate will have 10 years' experience working in creative or adjacent agencies as a strategist / planner with a strong brand focus.
You must have been brought up with a good training and understanding of 'strategy' and the craft skills of Planning.
Created overarching communication plans for brands
Evidence of inputting into creating award winning integrated creative work 

Personal Characteristics 

Comfortable with ambiguity
High amounts of empathy
Insatiable curiosity
Willing to jump into the craziness and come out with a path to success
Passion and excitement for great creative ideas
Strong point of view on the future of advertising and communications planning
Tenacious but not obstructive
Not afraid of looking stupid / naïve while pursuing the simplicity that lurks on the other side of complexity
Why work with us 
We are part of the Clemenger Group, New Zealand's largest and most successful group of advertising communications companies with eight agencies in NZ and 16 in Australia. In turn, the Clemenger Group is part of the creatively awarded global BBDO network.
This means, when you join us, you will be part of a highly regarded global network but working for a 100% locally managed Group that truly values its employees by promoting an inclusive workplace where diversity is embraced. We offer lots of good things from development opportunities and the chance to learn from people at the top of their game, to a staff share scheme, enhanced parental leave payments, discounted health insurance, the ability to work flexibly, an employee assistance programme, massages and cool offices in great locations. 
How to apply
If this sounds like you, and you have the legal right to work in New Zealand, please click below to apply.
The Clemenger Group Supports an inclusive workplace and welcomes applicants from diverse backgrounds.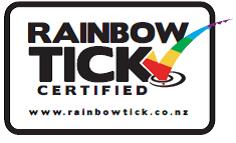 Get notified for similar jobs
You'll receive updates once a week