Interactive Lead Producer
Clemenger BBDO Melbourne | Melbourne-VIC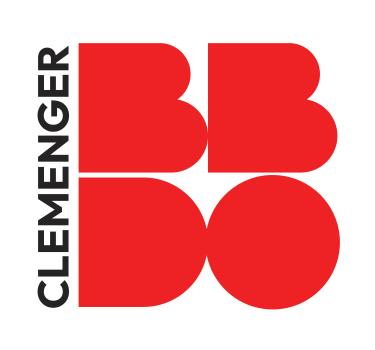 Job Reference:
CLM/1383500A
| | |
| --- | --- |
| Category: | Account/Project Management |
| Position Type: | Full Time |
| Attachments: | No File Attached |
| Share This: | |
Clemenger BBDO is a full-service agency offering a full suite of capabilities including brand strategy, integrated creative development, CX, digital services, CRM, PR, design, shopper and activation.
As an Interactive Lead Producer, you will oversee and manage medium to large projects from beginning to end and lead a team of Interactive Producers as they manage small to medium campaigns and BAU work. You're a problem solver who knows every detail of any given project and serve as the 'go-to' for both clients and the Clemenger team. You know what to expect, what to do next, and where the team need to be at all times.
Here's what you should know if you want to be an Interactive Lead Producer at Clemenger BBDO:
KNOW DIGITAL – Stay skilled in global digital industry trends and requirements in order to provide innovative, effective and efficient delivery of projects
MOTIVATE AND LEAD PEOPLE – Act as a role model and inspire the team to exceed expectations and motivate their peers to deliver exceptional and creative work
BE PROVOCATIVE – Push for global standard ideas that will break new digital and strategic ground, or for new ways to develop them
BE ACCOUNTABLE – Identify opportunities to drive revenue or efficiency to meet growth targets
Responsibilities:
Manage an interdisciplinary production team to evolve creative concepts into clear sets of deliverables
Lead internal and external client meetings, ensuring they stay on task and meet stated objectives
Define the scope of medium to large projects (goals, deliverables, schedule, and budget)
Create project documentation such as Scope of Work documents, timelines, budgets, sprint plans etc. if required
Be on top of workflow, collaborate with the Interactive Resource Manager, Interactive Business Director and Interactive Executive Producer to raise any issues, manage expectations, add resources and charge for out of scope work if required
Partner with and support the Interactive Business Director with client relationships, serve as the digital production specialist in client meetings
Define the project vision and manage expectations in a calm and clear way
Play a dual role of client advocate and Clemenger team advocate
Keep your projects and those of your producers on track through clear task lists, issue tracking, status reports, and meeting notes
Lead meetings and conference calls, and effectively set up the presentation of creative work
Communicate project issues and resolution to the client and internal team
Ensure all deliverables are of the highest quality
Identify how to deliver the best creative without jeopardizing schedule or budget
Coordinate Account Service and Production teams
Manage a team of producers, mentor and lead them in their development and support them as required
Collaborate with the Interactive Resource Manager to ensure the team is resourced properly, that people are utilised and that their skillsets are leveraged
Identify and manage resource bottlenecks, clashes and shortfalls ensuring the smooth progress of approved projects, juggling resources and escalating to freelance request if necessary
Assist in facilitating change and developing our human capital
Be a guardian of process to ensure adoption and consistency in the way work is briefed, booked and executed, applying discretion to enable flexibility in how we work where appropriate
Be a driver of constant improvement when it comes to Client / Agency ways of working, processes and tools
Lead by example, displaying a partnership attitude in all areas of work
Act as an enabler between conflicting agendas to find solutions that satisfy client requirements
Support with hiring new team members
Encourage and facilitate collaboration and interaction between departments where relevant
 Identify bottlenecks and issues early in the process and clear them
The ideal candidate will have:
An entrepreneurial spirit
Positive attitude and strength in adversity
Impeccable problem solving and organizational skills
Adaptability and openness to change
Negotiation skills
Strong written and oral communication skills
Knows how to scope large engagements and develop project plans for project budgets over $200,000
Is comfortable interacting with mid to senior level clients
Isn't daunted by the task of leading large projects and taking responsibility for their success
Has equal passion for creativity and technology
Has proven experience in project management / digital production
Always positive, even in circumstances of extreme pressure
Loves working with people and gets on with anyone
Wants to do innovative work, that no one has done before
Challenges the status quo in everything they do
About this company:
At Clemenger BBDO the thing we care about most is creativity.  Or as we call it, 'the work, the work, the work'.  It's what makes BBDO different.
We believe the work is the only true measure of an agency. The work is where the brand meets the consumer. The Work is what touches their hearts and minds. The work is what leads to the sale. The work is simply everything we create to reach the consumer.
All our resources, all our targets, all our disciplines, are devoted to the work that is unique, powerful and convincing. In the absence of great work, nothing else matters.
Please note: all applicants must have valid Australian working rights.
The Clemenger Group supports an inclusive workplace and welcomes applicants from diverse backgrounds.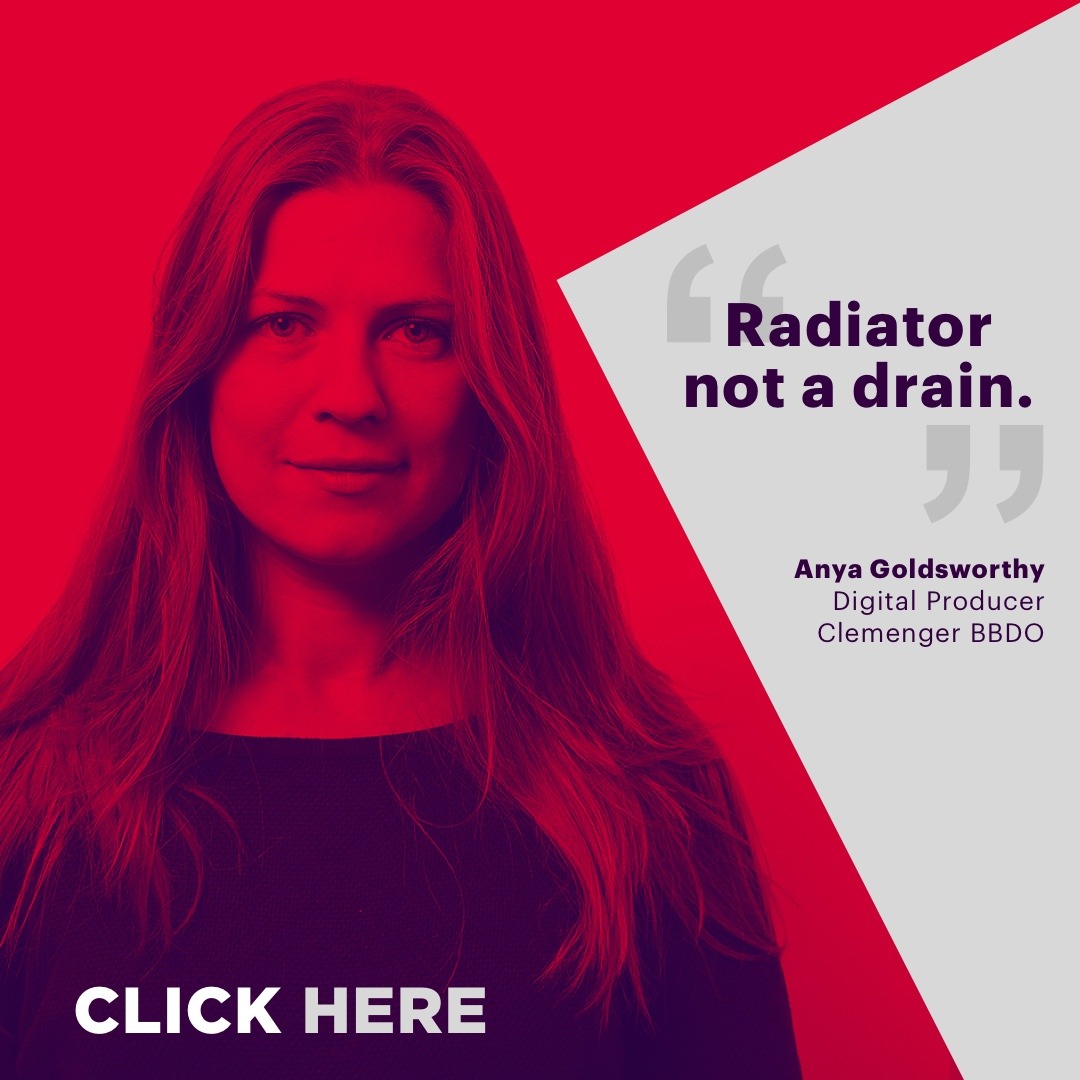 Get notified for similar jobs
You'll receive updates once a week