Designer
Redhanded | Melbourne-VIC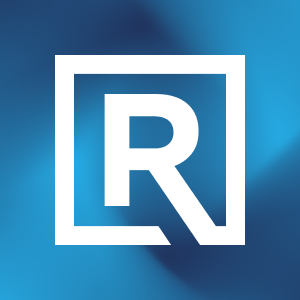 Job Reference:
CLM/1386710
| | |
| --- | --- |
| Category: | Creative/Design |
| Position Type: | Full Time |
| Attachments: | No File Attached |
| Share This: | |
Redhanded was founded on a vision to cross the "great divide" that exists between regional Australians and their metro cousins. Some 17 years later we are considered the experts in communicating to specialist audiences and the number one specialist communicator to regional and rural Australia. We are the positive voice connecting the city and country. The 'go to' influencers who discover, create and redefine relationships, identities, possibilities and brands.
At Redhanded we make meaningful connections between brands in specialised sectors with real people and real behaviours. Using a powerful combination of data, insight, compelling and authentic storytelling and hyper local targeting, we can make small brands feel bigger than they actually are, and big brands feel personal. This is our goal and what we call: 'Famously Local'.
We are value-driven creative thinkers who believe genuinely understanding an audience is the very first step in truly connecting with them. We craft stories that captivate. We use technology to solve problems. And we use insights to drive success.
The size and nature of Redhanded work
Redhanded has a broad and diverse mix of clients. We operate across the verticals of farm, food, health and lifestyle. Whilst our origins are with regional and rural audiences and brands we are also active in metro markets and with Government clients. We are a fully integrated business with teams in media, digital, strategy and creative brought together by our client service team. We design and execute fully integrated campaigns including events and activations. The environment is fast-paced and at times the work can be technically demanding. Although speed is important, the desire and ability to absorb information quickly about different industries is crucial.
The work we produce will be scrutinised as we continue to demand even higher creative excellence from all our staff. Every piece of work we produce must be the best it possibly can be, so an eye for detail and a conceptual mind is crucial. This is a job for a passionate and driven individual who wants the opportunity to play a key role in the growth of an extremely exciting company that is expanding quickly.
Approach & Attitude
As a Designer / Finished Artist you will need to demonstrate a passion for developing and creating outstanding design work across all channels to the highest standard.
Key to this will be:
A 'can do' attitude to all projects
An ability to take guidance and instruction when required
Focused on improving the final output of all creative work
Ability to roll out creative across a variety of channels
An ability to be a creative problem solver
Proactive and driven at all times
An ability to multi task and manage multiple projects
Good organisational skills
An ability to stay calm and focussed under pressure
Respectful, honest and no-bull-shit attitude
A real team player prepared to chip in extra when required
Specific Responsibilities
As a Designer / Finished Artist you will be an active participant with the creative, design and craft across all projects from initial concepts through to final production. In particular this will include:
Excellent ability using a Mac with software such as InDesign, Illustrator, Photoshop etc. to complete tasks in hand
Exhibits excellent design, typographical and layout skills
Excellence in technical finished art skills and output of creative work
Excellent knowledge across most communications channels from traditional to digital
Provide design solutions that reflect the creative concept at the highest level to the creative team and/or Creative Director
Ability to liaise and develop under the guidance of the Creative Director and ECD
Work with print production, creative teams, digital designers and developers and all other agency team members that foster a bond and understanding of the business and the role you play
Establish an extensive knowledge of the all client's brand and style guide requirements and when necessary guide and advise creative staff
Proactively request the appropriate information from all relevant sources to enable you to efficiently and satisfactorily complete the objectives of your projects
Be able to work autonomously, to ensure effective use of time and have the ability to manage workload to meet deadlines and budgets
Undertake the 'proofing' of your own work prior to presentation to the creative staff or Creative Director
Contribute as a team member in collaborative workshops involving other Redhanded employees
Please note: All applicants must have valid Australian working rights.
The Clemenger Group supports an inclusive workplace and welcomes applicants from diverse backgrounds.
Get notified for similar jobs
You'll receive updates once a week