Traffic & Events Manager
Redhanded | Melbourne-VIC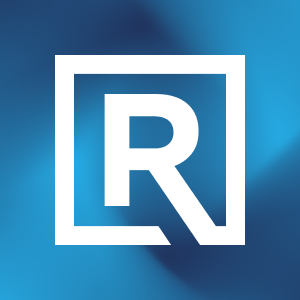 Job Reference:
CLM/1391148
| | |
| --- | --- |
| Category: | Production/Studio/Finished Artist |
| Position Type: | Full Time |
| Attachments: | No File Attached |
| Share This: | |
Redhanded was established in 2002 as a fully integrated advertising and communications agency specialising in integrated communications solutions for businesses that target regional and rural audiences. In 2013, Redhanded joined the Clemenger BBDO network. Today we employ nearly 30 staff from our office in St Kilda Rd, Melbourne.
Redhanded believes in making authentic connections between brands and audiences with a focus on categories including farm, food, health and lifestyle. We make meaningful, authentic connections between brands and people that makes small brands feel big and big brands feel personal. We call this 'Famously Local'.
The business is organised into three divisions including Creative Technology (including digital), Strategy and Insights (including media) and Project Management.
Overview of the Role:
The role has two key responsibilities. One relates to internal workflow management and the second relates to the management of client events and activations.
The Traffic & Events Manager acts as the key conduit between the people in, and activities of, the studio (Creative Technology team) and other teams within the business, specifically Project Management and Strategy and Insights teams. The role is responsible for ensuring that all work is effectively and efficiently triaged to such that it is on time, on budget and on brief. The role requires a close understanding of the skill sets and workloads of each member of the studio and to use that knowledge to ensure that work is trafficked appropriately to the right person(s) at the right time. In addition, the role requires a close working relationship with the Production Manager as well with our internal production partner.
The role also includes responsibility for events and activations and ensuring that these activities are appropriately managed and resourced. In this capacity you are pivotal to the success of delivering live events on behalf of clients ranging from large conferences and activations to smaller speaking engagement that clients ask us to deliver. On a day-to-day basis you are responsible for overseeing the development, execution and evaluation of all events and activations.
Specific Activities of the role:
1. Traffic and Workflow:
Managing the submission of all briefs, including clarification and refinement before delivery to appropriate people and teams within the business.
Work closely with the Project Management team in the estimation of internal hours from Creative, Design, Studio etc to develop and control accurate cost estimates.
Identify appropriate people and teams relative to their workloads and skill sets and allocate jobs to those people accordingly.
Lead and manage weekly WIP meetings with relevant internal teams, to ensure appropriate, balanced and maximally efficient utilisation of resources and updating the wider team of the status of jobs and any issues.
Allocating, scheduling and prioritising daily workflows using the agencies integrated resource tool Admation.
Assist with ways of working and streamlining intra-agency processes.
Maintain a holistic view of any given projects commercial status in terms of JCRs and forecast.
Forecasts – ensure the Project Management team are habitually updating forecasts and regularly notifying them of the forecast status relative to the annual target. Ensure forecast is up to date for key submission dates, highlighting potential issues to the Client Services Director.
JCRs – Work closely with the Project Management team and Finance to ensure JCRs are reviewed and work with finance to iron out any issues/queries across all jobs.
Ensure work is ready to review/present/despatch by required deadline.
Ensuring all teams are kept informed of any issues in a timely manner, in particular, the Project Management team, to allow for client expectations to be managed.
Ensure all staff maintain up-to-date timesheets to ensure accurate time-capture, contributing to the profitability of the business.
2. Events & Activations
Responsibility for taking client briefs and driving activity as it relates to the creation and development of events and activations.
You will work on the development, production and delivery of projects from proposal right up to delivery.
Delivering events on time, within budget that meet and exceed all expectations.
Setting, communicating and maintaining timelines and priorities on every project.
Identifying appropriate resources internally and externally to deliver each event and activation
Providing leadership, motivation, direction and support to your team.
Traveling to on-site inspections and project managing events.
Being responsible for project budgets from start to finish.
Ensuring all events are delivered to a high quality.
The ideal candidate will be:
Passionate about process and ensuring that all teams understand the value of processes and adhere to these.
An excellent communicator who gains the respect and authority of various teams and individuals such that diverse people can be brought together for a common goal.
Has a belief in the value of attention to detail and instils that across people and teams.
Calm under pressure and able to handle multiple projects.
Comfortable with managing budgets, JCRs and forecasting.
A natural problem solver.
Need to be extremely driven and self-motivated with a 'can do' and 'what else' attitude.
Will always go the extra mile for clients and the business.
Able to multi-task and project manage events from start to end.
Highly organised and possess excellent communication skills.
Able to spot potential issues and provide solutions on the fly.
Please note: All applicants must have valid Australian working rights.
The Clemenger Group supports an inclusive workplace and welcomes applicants from diverse backgrounds.
Get notified for similar jobs
You'll receive updates once a week