Junior to Mid-Weight Strategic Planner
Clemenger Brisbane | Brisbane-QLD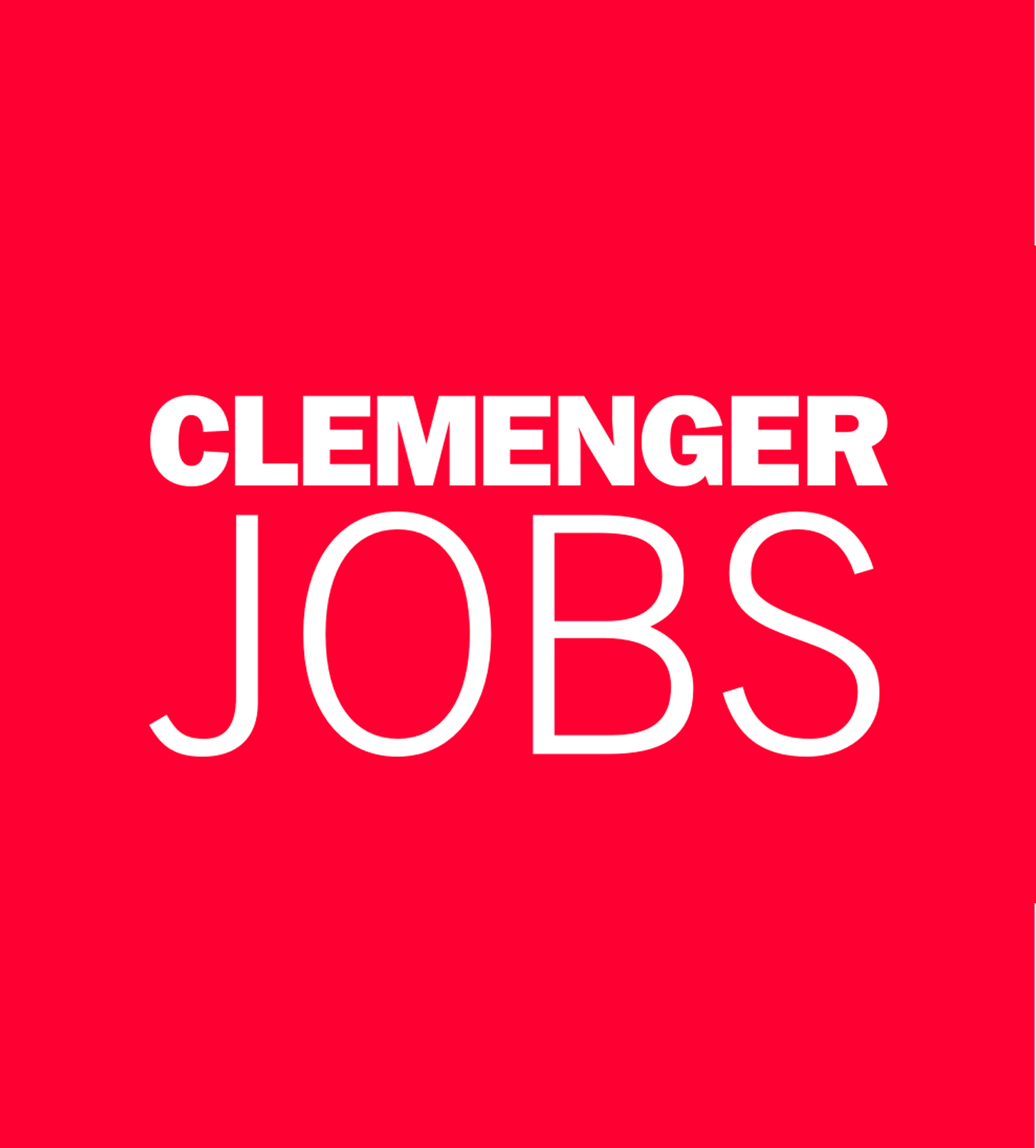 Job Reference:
CLM/1408785
| | |
| --- | --- |
| Category: | Strategy/Planning |
| Position Type: | Full Time |
| Attachments: | No File Attached |
| Share This: | |
Junior/Mid-Weight Strategic Planner
This is a great opportunity for early career strategic planners, in Australia's sunniest city. Clemenger Brisbane is currently accelerating its technical, data and digital capabilities by bringing the capabilities of CHE Proximity to the market.
The Brisbane market is fast-paced and hands-on. You'll get more work in your book here in 12 months than you would in 2+ years in other markets. This is a generalist creative agency strategic planning role – not a specialist one. You will work across multiple kinds of projects, including brand strategy, data planning, comms planning, research and more. Even though you won't be siloed into a niche part of planning, you will be encouraged to develop a depth of skill in your area of interest.
You'll get access to in-house and external training and development opportunities, collaborate on pitches and lead the strategy for your own key clients. Our client base includes Financial Services, Aged Care, Government, FMCG, Transport, Arts, Tourism, Gambling plus more. Much of our work is state-based, so it's very important that you can demonstrate an understanding of the nuances of what makes Queensland unique.
You'll work side-by-side with, and be mentored by, the Strategy Director. However, you also need the confidence to run meetings and facilitate workshops with clients and broader agency teams, on your own. This is an important client-facing role where you'll need to develop a strong POV, but remain flexible.
You need to know how a creative agency operates, on the ground. You need to have worked in one, or with one, before. You need to be in touch with a wide cross-section of culture, be innately curious, and be both a critical and lateral thinker. You will be good with both words and numbers. We need someone who can analyse data and mentally process a range of inputs, distilling into a focussed strategic recommendation. Quantitative data analysis skills will be highly regarded.
We're looking for a good human, a collaborative team player, who can form close working relationships with our creative, client service and production teams. You need to be passionate about advertising and communications; and recognise that while strategy is at the front-end of the process, we are all responsible for the final work.
Objectives for the role
Help inspire original & effective ideas and focus channel-specific executions for success, ensuring the agency produces 'work that works', both from a rational and emotional perspective.
To be a leading voice of the 'consumer' as people within the agency/client relationship.
Source of truth for all things brand
Be a forward thinker who understands how ideas are brought to life and enhanced in every marketing channel—as well as the behaviours that drive these.
Key areas of responsibility
You will be responsible for devising strategy on a project basis.
You will communicate directly with clients and be seen as a source of truth for all things brand and consumer
You will be responsible for building and delivering presentations to the client that communicate the strategy
You will champion best practice strategy and planning both within the agency and to clients
You need to maintain an in-depth understanding of the Australian consumer and cultural trends
You will help build campaign reports and often be required to present those reports to key client stakeholders
You will work with research partners to create and conduct consumer research
You will support the Strategy Director on shared projects, conducting tasks such as competitive and market analysis, facilitating workshop groups, and summarising and interpreting outputs.
Core competencies
Agency experience (at least 1-2 years) in some form: creative agency, media agency, PR agency, research agency or client-side with frequent agency interactions. Additional experience will be considered as this role could stretch from Junior to Mid-Weight, depending on the applicant.
Demonstrate an understanding of a wide cross-section of culture
Be innately curious
Both a critical and lateral thinker
Be good with both words and numbers
Be able to analyse data and mentally process a range of inputs, distilling into a focussed strategic recommendation.
Be passionate about advertising and communications; and recognise that while strategy is at the front-end of the process, we are all responsible for the final work
Be willing to put your hand up and help the agency deliver tasks and projects that aren't directly part of your day-to-day role
Quantitative data analysis skills will be highly regarded
Get notified for similar jobs
You'll receive updates once a week