Front of House
Colenso BBDO | Auckland-NZ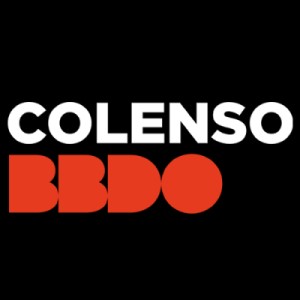 Job Reference:
CLM/1421246
| | |
| --- | --- |
| Category: | Admin/Support Services |
| Position Type: | Full Time |
| Attachments: | No File Attached |
| Share This: | |
 Front of House/Reception
We are looking to fill a pivotal role within the agency -  our Front of House/Reception.
We are in a creative industry and the impression this role creates is as important to our brand as the work we produce. Our front of house is responsible for enhancing the reputation of our business.
You person will create a vibrant and energetic reception space and build friendly, professional relationships with all clients, business partners, visitors and staff, creating a positive and uplifting experience for all who walk through the door. 
This is an incredible opportunity for someone wanting to get a foot in the door of the wonderful world of Advertising.  We are ultimately viewing this role as a stepping stone into the Agency however we are looking for someone with a few years experience under their belt. 
You'll need to show you have bags of initiative, happy to go the extra mile and prove yourself indispensable to the Agency.
 Duties & Responsibilities
Responsible for in-bound and out-bound couriered mail and packages. Ensure all are dealt with promptly
Respond to emails in the Colenso BBDO enquiries inbox in a manner that supports our brand
Responsible for the seamless co-ordination of client birthday gifts
Responsible for the smooth running of the meeting room calendars and bookings
Ensure the client database is correct and updated regularly
Responsible for keeping track of suppliers working in the building and any documentation is filed appropriately
Organise dry-cleaning for staff and manage any issues promptly and professionally
Responsible for keeping track of and renewing all magazine and online subscriptions
Maintain agency, client and staff information documentation
Create a positive, memorable experience for everyone you come into contact with, be it through the front door or by phone.
Behave in a manner and treat others in way which positively promotes the agency culture and values
Ensure the whole reception area supports our brand by keeping it clean, tidy and looking great every day
Ensure the smooth running of all aspects of the reception area and other administrative responsibilities
About You
Responds quickly, positively and appropriately to the customer's needs at all times
Continuously looks for ways to improve company processes and practices in order to improve the customer experience
Is prepared to step up and take responsibility, regardless of circumstances
Holds themselves accountable for delivering the best quality work and results within the deadline
Shows initiative and is proactive
Makes sound decisions about the best course of action, even under pressure, based on common sense, experience and intuition
Can manage multiple tasks at once and remains calm, poised and positive in any situation
Has a strong attention to detail and takes time to ensure all work is done to the highest level
Is able to prioritise effectively with impeccable organisation and time management skills
Bubbly, outgoing and will build their own brand within the Agency
Why work with us
We are part of the Clemenger Group, New Zealand's largest and most successful group of advertising communications companies with eight agencies in NZ and 16 in Australia. In turn, the Clemenger Group is part of the creatively awarded global BBDO network.
This means, when you join us, you will be part of a highly regarded global network but working for a 100% locally managed Group that truly values its employees by promoting an inclusive workplace where diversity is embraced. We offer lots of good things from development opportunities and the chance to learn from people at the top of their game, to a staff share scheme, enhanced parental leave payments, discounted health insurance, the ability to work flexibly, an employee assistance programme, massages and cool offices in great locations. 
How to apply
If this sounds like you, and you have the legal right to work in New Zealand, please click below to apply.
Get notified for similar jobs
You'll receive updates once a week