Creative and Copy Lead
CHE Proximity | Sydney-NSW

Job Reference:
CLM/1424523
| | |
| --- | --- |
| Category: | Creative/Design |
| Position Type: | Full Time |
| Attachments: | No File Attached |
| Share This: | |
CHE Proximity is looking for a Creative and Copy Lead
You will have a passion for creativity in brining ideas to life that opportunity solve business problems both big and small to elevate our content output on all channels. Your communication and leadership skills will be second to none with a proven track record in these areas of leading and motivating creative teams with multiple skills and a range of experience.
Through your deep understanding of multiple platform production and how to bring an idea to life on every touchpoint, you will drive, inspire and manage the Co.Lab team's day to day to day creative output. In doing so, you will be accountable for the creative quality with a keen eye for detail when it's working and… when it is not.
You will have high creative standards and be able to communicate what needs doing, building a plan that delivers to deadlines for stakeholders. You know when to listen, when to craft and when to pivot. You know a good idea and how to get it to great.
You have spent years leading a team of creatives with hands on management experience in a creative agency or studio. You work fast, bring out the best in everyone you work with from copy writers, to videographers, designers and stakeholders to interpret the brief and develop a central concept that can be executed multi-channel.
You have worked on a number of brands in the past in creative management roles and through that experience know how to capture the essence of a brand and work within brand guidelines do over deliver. 
You will need to demonstrate an excellent knowledge of the marketing industry, in particular around social personalization and video. You will also need to develop a deep knowledge of the IAG business and ensure that purpose runs through everything you do.
With your passion for solving both marketing and business challenges with a tool kit of creative experience to draw on you will aim for the stars to ensure Co.Lab becomes renowned for creative excellence and a reliable creative resource that delivers on time and brief.
Responsibilities
Leads the creative development process – you will be required to lead and direct the creative development process, taking the client brief, ensuring this is turned into an achievable response, leading creative briefings and reviews. In doing this you will need to be able to inspire and motivate those working around you form video through to print on Omni Channel campaigns.
Leads the creative presentation processes – you will be required to lead the team to ensure the work the work is presented in a creative and timely manner including overseeing of compelling presentations. You will need to be able to discuss the work fluently, persuasively and passionately with the client.
Quality control – you will be required to oversee and lead your team in the production process taking responsibility for work being produced to an excellent standard and on time every time.
Problem solving – you will need to be able to problem solve at any stage of the process and work issues through to a satisfactory conclusion.
Leadership – you will be expected to lead key meetings with clients.
Presentation of work – you will be required to oversee the development and delivery of persuasive presentations.
Networking - You will be required to develop strong relationships within IAG at different levels. This will be a genuine partnership founded on an understanding of the client business, also with their agency partners resulting in fruitful and positive relationships where great ideas can flourish, founded on a culture of honesty, respect and reliability.
Desired Skills and Experience 
Bachelor's degree in art, graphic design, marketing, communications.
A minimum of 5 years' digital experience, particularly with, but not limited to web, social and emerging technologies.
Knowledge in video production process and able to bring a film to life.
A solid understanding of design, copy and web practices using the adobe applications.
Have an in-depth knowledge of multichannel marketing models and oversee all work. Scripts, eDMs from concepts through to execution, making sure it's on tone, engaging and on brand.
Manage feedback from the stakeholders, understand their needs and make sure their changes are implemented.
Other things that will make you excel in this role
An unwavering and contagious positive attitude
A born people person and leader
Creatively ambitious for the work created by the studio
Problem solver and decisive multi-tasker
Multi-skilled with broad creative experience on multiple platforms
Who is CHE Proximity
More than ever before the medium, the message and it's sequencing are inseparable from each other.
'Unlike any time in history, connecting the medium, the message, and its sequencing to the consumer is more vital than ever.
Connected creativity is the synchronization of strategic positioning, engaging creative, combined with the next generation of engagement planning to ensure ideas create the cut-through needed to deliver the strongest commercial performances. Today, creativity cannot be left to chance. One brand expression or big TV ad is simply not enough.
More than ever, brands need to live in culture and our consumers worlds, allowing audiences to not only consume brands, but take part in owning, creating and amplifying them. To do this, the role of influencers, publishers, the news and bought media are inseparable from each other and the expression of the idea itself. To create such work, the classic disciplines of the marketing mix – advertising, experience, PR, CRM, media, digital – must all be unified, removing P&Ls, biases and incumbency to reveal a new breed of agnostic agency, resulting in connected creativity.
At CHE Proximity, we see this as the shift from brand as advertising to brand as experience. It is as profound a change in advertising as the printing press was to the democratisation of information. We are investing our every effort into leading this transformation and in doing so, supporting the sustainability of our cherished industry as an essential ingredient of modern commerce.
This is what we call Connected Creativity.
Some recent highlights
In addition to growing our business with high profile and forward-thinking clients our creativity and effectiveness has been recognised by our peers:
London International Awards 2019: APAC Agency of the Year
London International Awards 2019: APAC Agency of the Year
Tangrams: Asia Effectiveness Agency of the Year 2018, 2019
AFR Most Innovative Companies 2019: Best Marketing Innovation 2017, 2018, 2019
Mumbrella 2019: Creative Agency of the Year, Award for Data Driven Marketing
WARC 2019: Most Effective Agency, Australia and New Zealand
WARC: Most Effective Australian Agency 2014   2019
Cannes 2019: 2 Silver, 2 Bronze & 7 Finalists
Contagious Pioneers 2019: placed 5th
The Drum's Big Won Report 2018: 9th Most Creative Agency in the World
Australian Effie Awards 2018: Agency of the Year, 1 Gold, 5 Silver
Adnews 2018: Australian, Victorian & Customer Experience Agency of the Year
B&T 2018: Media Agency & Marketing Consultancy of the Year
Adobe Innovation Award 2018: Data-Driven Marketing Implementation & Multi-Solution Implementation
The Clemenger Group supports an inclusive workplace and welcomes applicants from diverse backgrounds.
To gain an insight as to what it is like to work at CHE Proximity please click on the people story below: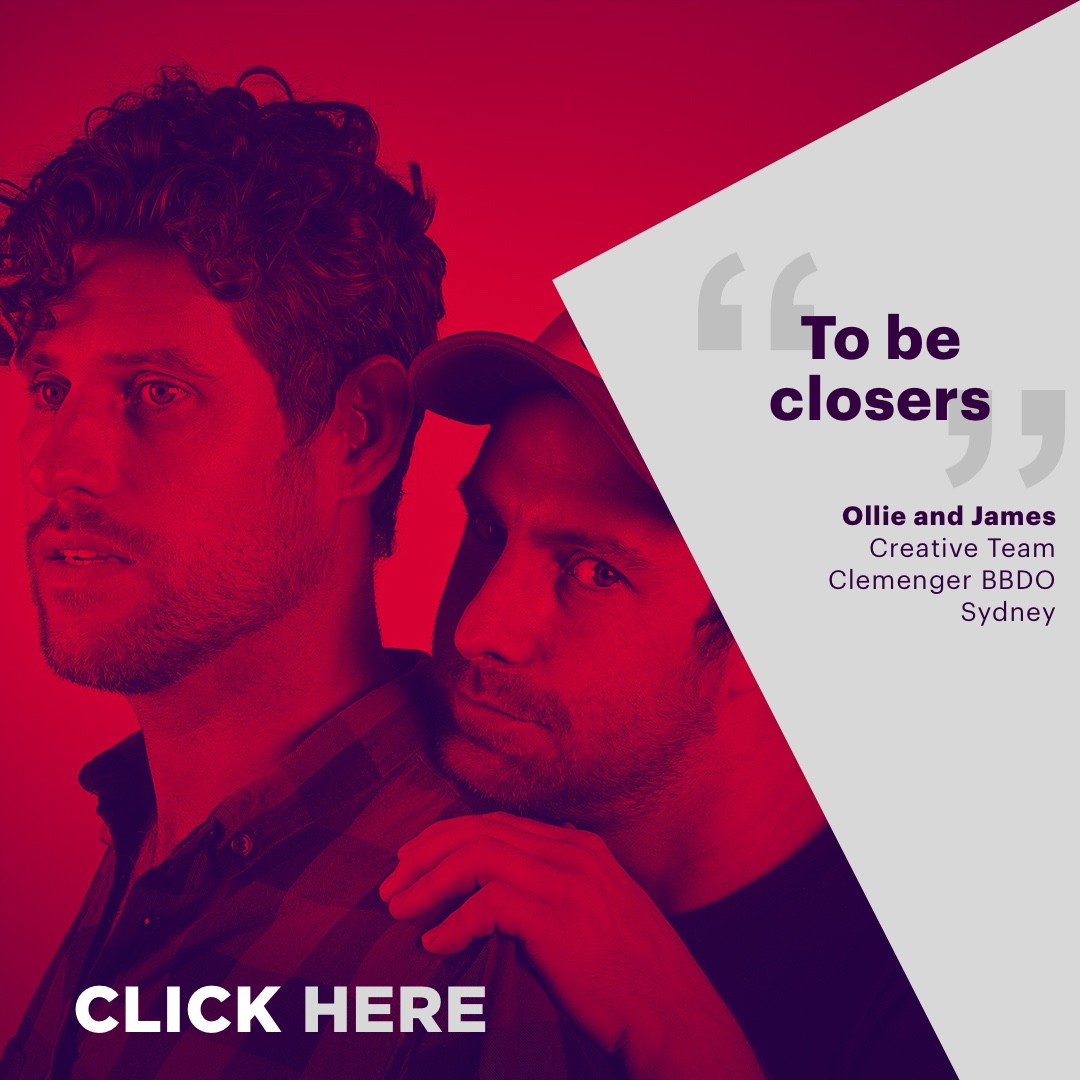 Get notified for similar jobs
You'll receive updates once a week