Intermediate Front End Developer | Auckland-NZ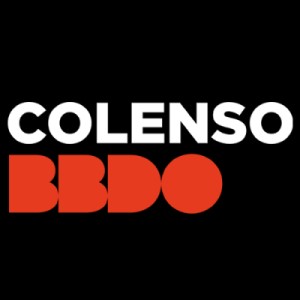 27-Mar-2018
CLM/1307481
Auckland-NZ
| | |
| --- | --- |
| Category: | Digital Production |
| Position Type: | Full Time |
| Attachments: | No File Attached |
| Share This: | |
Job Description
Intermediate Front end developer
About Us
We are a welcoming and supportive team working in a large creative agency focused on servicing several large clients with their existing web platforms. We're currently looking for someone to help out with our growing workload to deliver high-quality web applications and sites.
So, who are we after?
We are looking for a mid-to-senior frontend developer - specifically for developing and maintaining CMS web pages and single page applications. Experience with React & Redux is necessary as well as an understanding of things such as SASS and Bootstrap. Being adept at troubleshooting and debugging Javascript and CSS are essential as well as being collaborative and communicative.
We think this is a great opportunity to be part of a creative and fun team working across some of New Zealand's largest sites.
What makes this role unique?
You'll be joining a cooperative and compassionate team who are responsible for developing and maintaining web pages and applications within a large ecommerce site. As a member of a close-knit team you'll be helping produce maintainable code that's well-structured and using modern standards. A warm and inclusive group, we're looking for other people happy to contribute and who are good with their communication.
Skills and Experience
These are the must haves we need.
HTML
CSS
JavaScript
SASS (or something similar)
Bootstrap
Git
React & Redux
Good communication
Bonus Skills
These are skills that would be beneficial or that we'd hope you could learn.
Jira/Github/Asana (and/or something similar)
Webpack
RESTful APIs
Testing with Mocha/Chai or Jasmine (and/or something similar)
Who are we?
Colenso is an award-winning agency and part of the Clemenger Group - New Zealand's largest and most successful group of advertising creative communication companies.
We have 8 agencies in New Zealand and 16 in Australia. BBDO was named Network of the year (for the 4th year in a row) and Colenso has just been named #10 Agency in the world!
26% of the shares are owned by staff and we are 100% locally managed. We are in the BBDO network which is the world's most effective creative network (290 offices - 90 countries - 17,000+ staff). This means you are part of a highly regarded global network that has local focus and truly values their staff.
We encourage a good work-life balance and support that through staff initiatives and programmes. This includes massages, car cleaning, and free fruit and snacks. Culture and people are our focus and as such we like to enjoy the company of the people we work with.
If interested, please ensure you apply online as we do not accept direct applications.
Please note: all applicants must have valid rights to work in New Zealand.