Senior Creative Team | Auckland-NZ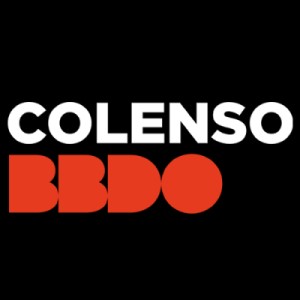 02-Apr-2018
CLM/1316677
Auckland-NZ
| | |
| --- | --- |
| Category: | Creative |
| Position Type: | Full Time |
| Attachments: | No File Attached |
| Share This: | |
Job Description
Senior Creative Team
We're looking for a Senior Creative Team to join NZ's number 1 advertising agency.
You'll have the privilege of working across the various Colenso accounts such as Fonterra, Pedigree, BNZ, Visa and DB to name a few.
So, who are we after?
As a Senior Creative Team, you will have the ability to lead projects, have strategic conversations with clients, sell work and see the big picture.
You will inspire and run junior teams to deliver projects; guiding them and helping them to lift the work to the next level. Around ideas and craft.
This role will require you to be responsible for quality creative output, and this will be judged by creative awards, creative rankings and effectiveness.
We're looking for a natural relationship builder with our clients, and doing this by making yourself available to clients, by demonstrating strategic understanding of our client's business issues and above all, by delivering effective creative work.
Working directly into the CD's & ECD's, a senior creative will often be expected to collaborate with discipline specific Creative Heads when projects or briefs require.
What makes this role unique?
You will have the opportunity to work across the various accounts Colenso holds, which means you will be able to work on challenging creative projects, really focus on the craft and team up the most awarded creatives in the industry. Outwardly we are a large established agency, but we always work in close cohesion with each other, without being bogged down by a tall hierarchy and status quo.
This role is for you if you have a hunger to produce beautifully crafted and exceptional creative work, achieve outstanding business results for our clients, and be a vision of change in an evolving creative environment.
How would we describe ourselves?
Colenso is an award-winning agency and part of the Clemenger Group - New Zealand's largest and most successful group of advertising creative communication companies.
We have 8 agencies in New Zealand and 16 in Australia. BBDO was named Network of the year (for the 4th year in a row) and Colenso has just been named #10 Agency in the world!
26% of the shares are owned by staff and we are 100% locally managed. We are in the BBDO network which is the world's most effective creative network (290 offices - 90 countries - 17,000+ staff). This means you are part of a highly regarded global network that has local focus and truly values their staff.
We encourage a good work-life balance and support that through staff initiatives and programmes. This includes massages, car cleaning, and free fruit and snacks. Culture and people are our focus and as such we like to enjoy the company of the people we work with.
How to apply
You can submit applications as a team or if you are submitting individually, please state very clearly who your partner is.
If this sounds like you, and you want to work in a supportive harmonious environment then please submit your application online.
Direct applications will not be considered.
Please note: all applicants must have valid rights to work in New Zealand.