Senior Experience Designer | Melbourne-VIC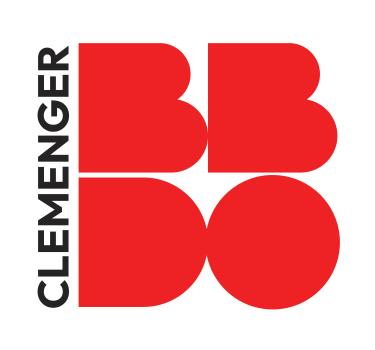 21-Feb-2018
CLM/1318278
Melbourne-VIC
| | |
| --- | --- |
| Category: | Digital Production |
| Position Type: | Full Time |
| Attachments: | No File Attached |
| Share This: | |
Job Description
CLEMENGER BBDO, MELBOUNRE ARE LOOKING FOR A SENIOR UX DESIGNER

A UX designer that ensures everything they touch has a human centred and future-focused lens. Thinking not just of the interaction as a singular point, but understanding the need for the experience to be optimized around the…
-       Place: Designing not just for screen size, but mind-state of the user controlling the device. A first time visitor to a mobile site requires a very different experience to a loyal customer who uses an app daily.
-       Position: Understand the position an interaction has on the customer journey, being informed by prior knowledge to ensure the hierarchy is centred around the next action we want them to take.
-       Person: Ensuring that every interaction a person has with a digital product leads to the next being as optimized/personalized as possible.
Most of all you understand that digital products are part of a wider customer journey, and work with other team members to ensure it is optimsed for its role in the overarching customer experience.
We are building the best digital experience capability in Melbourne, and this role suits someone who is keen do ground breaking work and build a team around them. This will naturally suit someone who loves diversity in challenges, enjoys working with others to better themselves and is a proactive problem solver.
A SNAPSHOT OF WHAT YOU'LL DO
Design and oversee user research that will have you out in the field engaging with customers
Work closely with a team of designers and developers to design and test high fidelity prototypes with users
Work with visual designers to develop design guidelines for large digital products with your understanding of technical components such as CMSs, database schemas, systems integration and front-end languages.
Work collaboratively with account service/management you will present some next generation thinking about UX at a new business pitch (a deck you wrote).
Design and run a workshop with clients to extract functional requirements for a brief they required, while also inspiring them to be more forward thinking about where their product (and the business) could get to in the future.
HOW WILL WE KNOW YOU ARE THE ONE
Technical capabilities
Be able to apply qualitative and quantitative research approaches to uncovering user insights and business needs
Design and deliver engaging, fun and productive workshops and co-design sessions with clients and users
Define user stories, task analysis, and the creation of personas, storyboards, scenarios, user flows and use cases
Be able to leverage existing client research and data analytics to inform design decisions
Define the information architecture, including the creation of wireframes, sitemaps and userflows and validate these through appropriate forms of user testing
Be able to make concepts tangible for the wider product/design team and the client through rapid prototyping methods, ranging from paper sketching to digital prototyping (eg sketch, axure, framer, invision)
Translate designs for developers by supplementing prototypes with light-weight specifications and style guides
Other things that would make you kick arse in this role
Experience with product design and agile methodologies
Always positive, even in circumstances of extreme pressure
Loves working with people and gets on with anyone
Ambitions to further grow the team
Wants to do innovative work, that no one has done before
Challenges the status quo in everything they do