Web Developer (PHP) | Melbourne-VIC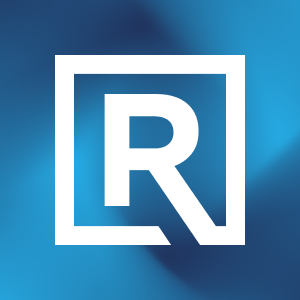 31-May-2018
CLM/1334282
Melbourne-VIC
| | |
| --- | --- |
| Category: | Digital Development |
| Position Type: | Full Time |
| Attachments: | No File Attached |
| Share This: | |
Job Description
Web Developer
Overview
Redhanded was founded on a vision to cross the "great divide" that exists between regional Australians and their metro cousins. For more than 15 years Redhanded has continued to demonstrate why they are Australia's No. 1 specialist communications agency when it comes to representing regional and rural brands.
With more than 9 million Australians now living outside metro cities, consumers are becoming increasingly aware of food provenance, health and a desire for an improved lifestyle (tree change/sea change). Redhanded has established a broad mix of clients across, FMCG, government, health, finance & banking, manufacturing, fashion, construction and education.
Driven by creative and strategic excellence and a drive to expand, Redhanded is passionate about attracting only the best creative talent. We want people who are driven, authentic, honest, hard-working, supportive and creative leaders.
Approach & Attitude:
We are looking for a talented Developer to join the award-winning team at Redhanded, Melbourne.
You'll be joining a team of passionate people spanning project management, user experience, design, creative and development. You will be working on the front and back-end development with existing and new client projects. You will bring best-practice development methodologies and processes, and utilise
the most relevant technology available to execute standards-compliant work. You will often be required to design your solution and think outside the box to solve problems. Team work and collaboration is at the core of Redhanded's values. You will work closely with the creative and project management team and report to the Strategic Digital Manager.
Key Attributes
A 'can do' attitude to all projects
An ability to listen carefully to client needs, expectations and problems and then resolving them
Proactive and driven
An ability to multi task and manage multiple projects
Good organisational skills
Live and breathe technology and understand how it relates to creativity, design and innovation.
Know technology inside out and be able to explain it clearly to others.
An ability to stay calm and focussed under pressure
Respectful, honest and can-do attitude
A real team player prepared to chip in extra when required
An ability to work as part of a broader creative team reporting to the Head of Digital
A desire to create world-class, best practice work
Specific Requirements:
Minimum of 2 years of experience in web development programing
Proficient understanding of server-side technologies (LAMP stack), including PHP, CMS platforms (Wordpress, Drupal etc.), Database design (MySQL).
Experience in both back and front-end development
A solid understanding of responsive builds
Experience in building custom WordPress themes and plugins
PHP Framework experience such as CakePHP, Laravel
Have worked with MySQL databases
Experience in a JavaScript framework such as ReactJS, AngularJS, Node.JS
Up-to-date with modern program practices and writing clean code 
HTML5/CSS3, Twitter Bootstrap and CSS frameworks
EDM development
Version Control (Git)
Strong problem-solving skills
The Nice-to-haves:
Experience in managing Linux server
Amazon EC2/RDS
Experience in mobile app development
GitHub account with personal projects
Key Responsibilities:
Project scoping, planning and estimation
• Collaboration with creative, Digital Producer and Head of Digital to scope digital ideas, provide feedback on technical feasibility of concepts, develop work breakdown structures to estimate time required to execute work.
Development
• Development of standards-compliant code for all web projects, including websites, microsites, landing pages and edms. Utilise most relevant technology available.
• Balance technical challenges with creative and craft needs.
Quality Assurance
• Oversee testing of all your work, in conjunction with other departments, to ensure work is of an acceptable quality.
Infrastructure & Process
• Ensure there is an appropriate development environment, including sub-version control and necessary security measures.
• Work with Head of Digital to ensure all other digital infrastructure requirements are satisfied.
Stakeholder management
• Foster close relationships with key internal and external stakeholders across all teams to ensure project objectives and outcomes are accomplished on scope, schedule and budget.
Communication
• Regularly report project progress back to Head of Digital and Digital Producer.
• Use excellent verbal and written communication skills with all project stakeholders.
Vendor management
• Where necessary assist with briefing and engagement of outside development partners/suppliers.
Get notified for similar jobs
You'll receive updates once a week