Account Executive | Auckland-NZ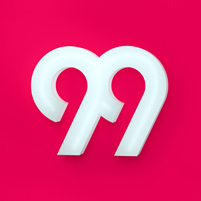 20-Jun-2018
CLM/1337351
Auckland-NZ
| | |
| --- | --- |
| Category: | Account/Project Management |
| Position Type: | Full Time |
| Attachments: | No File Attached |
| Share This: | |
Job Description
Account Executive
We're looking for an aspirational Account Executive to join our agency dream team, working across a number of key clients.
You'll be supported by existing Account Managers, Senior Account Managers, and Group Business Directors who will guide and mentor you as you learn the ropes.
So, who are we after?
A positive minded, organized and collaborative person. Someone who's able to juggle multiple jobs and prioritise without getting flustered or confused.
It's a busy role, but manageable for someone with rigor, focus and an enthusiasm for being kept busy.
You'll enjoy working with creative teams and studio as much as your clients, and you'll embrace the opportunity to learn and grow in your first agency role.
Your academic and extra-curricular pursuits will demonstrate that you're a high achiever and someone who strives for excellence.
Skills and experience:
A degree in Marketing and Communications or Advertising
Work experience that demonstrates your attention to detail and work ethic
Passion for learning
Excellent grammar and communication skills
Exceptional computer skills - word, excel, powerpoint
Great time management and organisational skills
How would we describe ourselves?
We are curious, inventive, insightful, effective and collaborative and these are the key traits we look for in our staff; which in turn creates our awesome culture. We have fun, vibrant and spacious office, a bar, fruit on tap (no that's not called juice), a well-stocked fridge for insatiable all-day snackers, an in-house massage therapist, legendary staff parties and much, much more.
How to apply
If this sounds like you, and you want to work in a supportive and exciting environment then please submit your application online.
Direct applications will not be considered, please apply via the job ad.
Please note: All applicants must have valid rights to work in New Zealand. Work sponsorship is not available for this role.
Get notified for similar jobs
You'll receive updates once a week