Social Media Strategist
Colenso BBDO | Auckland-NZ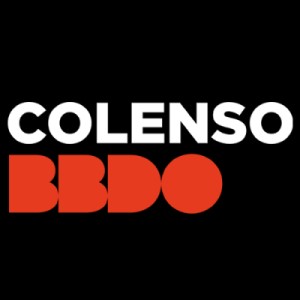 Job Reference:
CLM/1352362
| | |
| --- | --- |
| Category: | Strategy/Planning |
| Position Type: | Full Time |
| Attachments: | No File Attached |
| Share This: | |
Social Media Strategist 
Purpose of Role
The agency's goal to be the best agency in the world will depend on having a strategic offering which sets itself apart from all other agencies - to help nurture the most ideal environment for the creative opportunity to be realized and to ensure the thinking that comes with it is the best it can possibly be.
Our clients are increasingly understanding that a key driver of growth is differentiation through brilliant customer experiences across all touch points. Understanding customers, their behaviours, attitudes and unmet needs in order to develop useful and engaging digitally led campaigns, platforms and experiences is critical for their on-going success.
 Your responsibility is to deliver data driven creativity for our key clients using your skills in data analysis, direct marketing, customer journey mapping, marketing automation, customer acquisition and retention, web analytics, campaign management and working with third parties as appropriate. 
To deliver outstanding creative work for every client campaign or initiative. Work to deliver 'work that no one else can do' - which delivers both business results for our clients and creative accolades.
 In this role your key focus will be using your intimate understanding of digital and CRM touchpoints, whilst championing the needs of the customer. 
Specific Responsibilities:
Provide strategic guidance and support for clients social activity delivering both brand and retail messaging in a way that demonstrates empathy for the channel.
Work with existing clients to advise on strategic approaches to maximising CRM & digital interactions, working with automated marketing platforms & software.
Lead data-driven digital strategies for clients and act as platform adviser for client in-house digital teams.
Provide insight, expertise and methodologies for developing and implementing effective CRM programmes.
Work closely with creative and production teams to help develop and implement social & CRM solutions.
Ability to work independently within an agile team when required.
Excite staff including creative teams, getting them engaged with data-driven social, digital, CRM & CX activities ideas.
3rd parties: Collaborating with research companies, industry sources, client partner agencies and other sources of consumer / customer information and insight.
Consumers: via agency or third party research, interfacing directly with consumers and other marketing audiences.
Technical
Understanding of and experience gathering insights from native social platforms, customer reporting, web analytics, marketing automation & marketing cloud technologies.
 Analysis/Interpretation
Interpret consumer research, competitive analysis, sales data, real-time campaign data and other effectiveness measures and provide clients and other agency disciplines with fresh perspective and expert advice.
Acquire, demonstrate and apply an understanding of 'behaviour change'
Knowledge Sharing, Inspiration and Leadership
Be an internal champion of great solutions and design thinking that's effective and progressive in an increasingly mobile world.
Develop methodologies  and frameworks for creating CX, social, digital & CRM solutions.
Prepare presentations/thought-pieces to enhance the agency's knowledge & understanding of emerging social, digital & CRM technology & trends. 
Skills, Personal Attributes and Attitude
Ability to explain and communicate complex information clearly and concisely to both internal and external audiences.
Task oriented - including accurate and proactive management of project timings, delivering according to agreed deadlines, continuously monitoring and limiting scope creep
A natural collaborator and people person; participating fully as an integral member of the Planning team, working co-operatively and collaboratively with the team and wider agency
Ability to work with all levels of staff as well as client contacts including Brand, Digital, Customer Experience, IT, Database Managers and senior management.
Creatively ambitious; gets excited about using creativity to drive effectiveness.
Welcomes coaching, mentoring and developing agency staff as required; helps set objectives and provides regular constructive feedback to meet objectives.
Demonstrates high levels of integrity and honesty
Stands up and is counted; doesn't shirk from individual responsibility
Demonstrates high level of commitment and support to both the company and the team.
More about us:
Colenso is part of the Clemenger Group, New Zealand's largest and most successful group of advertising creative communication companies.
We have 8 agencies in New Zealand and 16 in Australia. BBDO was named Network of the year (for the 3rd year in a row) and our agency Colenso (in Auckland) has just been named #2 Agency in the world!
26% of the shares are owned by staff and we are 100% locally managed. We are in the BBDO network which is the world's most effective creative network (290 offices - 90 countries - 17,000+ staff). This means you are part of a highly regarded global network that has local focus and truly values their staff.
We encourage a good work-life balance and support that through staff initiatives and programmes. This includes massages and free fruit and snacks. Culture and people are our focus and as such we like to enjoy the company of the people we work with.
The Clemenger Group Supports an inclusive workplace and welcomes applicants from diverse backgrounds
How to apply:
If you're interested, please ensure you apply online via the job ad as we do not accept direct applications.
Please note: all applicants must have valid rights to work in New Zealand.
Get notified for similar jobs
You'll receive updates once a week