Senior CRM Planner
Colenso BBDO | Auckland-NZ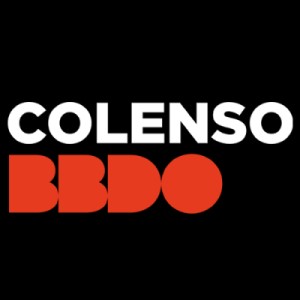 Job Reference:
CLM/135257
| | |
| --- | --- |
| Category: | Strategy/Planning |
| Position Type: | Full Time |
| Attachments: | No File Attached |
| Share This: | |
Senior CRM Planner
Colenso's goal to be the best agency in the world will depend on having a strategic offering which sets itself apart from all other agencies - to help nurture the most ideal environment for the creative opportunity to be realized and to ensure the thinking that comes with it is the best it can possibly be.
The respsonsibility of the CRM Planner is to be a champion of data driven creativity within 100 College Hill.  To drive the agency's strategic offering in data, direct marketing, social, customer journey mapping, marketing automation, customer acquisition and retention, web analytics, campaign management and working with third parties as appropriate.
In this role you will be asked to support all Colenso clients and offer your talents to help identify opportunities and solve a variety of business problems using your intimate understanding of experience design, technology & data.  You will be adept at mapping customer journeys and transforming digital and communication touchpoints, whilst championing the needs of the customer.
What you will be doing
Work with existing clients as well as with new business prospects to advise on strategic approaches to maximising CRM, working with automated marketing platforms as well as leading the delivery of wider customer experience thinking.
To lead data-driven digital strategies for clients and act as platform adviser for client in-house digital teams
To be client and agency 'go-to' person for insight, expertise and methodologies for developing and implementing effective CRM programmes.
Collaborating with research companies, industry sources, client partner agencies and other sources of consumer / customer information and insight. This will include translating research debriefs and outputs into experience design.
Interpret consumer research, competitive analysis, sales data, real-time campaign data and other effectiveness measures and provide clients and other agency disciplines with fresh perspective and expert advice.
Acquire, demonstrate and apply an understanding of 'behaviour change', psychology and marketing to experience design.
Develop methodologies for developing CRM solutions, automated marketing solutions and customer experience design.
Skills and experience required
8 - 10 years marketing / comms experience (Ideally with strong 1:1 experience).
At least 5 years in a CRM planning role focusing on journey transformation strategy & delivery
A profound curiosity and passion for customer experience/CRM, consumer attitudes and behaviour and the implications for how we communicate.
Ability to work with all levels of staff as well as client contacts including Brand, Digital, Customer Experience, IT, Database Managers and senior management.
Creatively ambitious; gets excited about using creativity to drive effectiveness.
Demonstrates high levels of integrity and honesty
Stands up and is counted; doesn't shirk from individual responsibility
Demonstrates high level of commitment and support to both the company and the team
More about us
We are part of the Clemenger Group, New Zealand's largest and most successful group of advertising communications companies with eight agencies in NZ and 16 in Australia. In turn, the Clemenger Group is part of the creatively awarded global BBDO network.
This means, when you join us, you will be part of a highly regarded global network but working for a 100% locally managed Goup that truly values its employees by promoting an inclusive workplace where diversity is embraced. We offer lots of good things from development opportunities and the chance to learn from people at the top of their game, to a staff share scheme, enhanced parental leave payments, discounted health insurance, the ability to work flexibly, an employee assistance programme, massages and cool offices in great locations.
We encourage a good work-life balance and support that through staff initiatives and programmes. This includes massages and free fruit and snacks. Culture and people are our focus and as such we like to enjoy the company of the people we work with.
The Clemenger Group Supports an inclusive workplace and welcomes applicants from diverse backgrounds
How to apply
If you're interested, please ensure you apply online via the job ad as we do not accept direct applications.
Please note: all applicants must have valid rights to work in New Zealand.
Get notified for similar jobs
You'll receive updates once a week