Senior Account Director
CHE Proximity | Sydney-NSW

Job Reference:
CLM/1367388
| | |
| --- | --- |
| Category: | Account/Project Management |
| Position Type: | Full Time |
| Attachments: | No File Attached |
| Share This: | |
Who is CHE Proximity
'Advertising'
It's not what it used to be.
It's about ideas that penetrate culture.
Ideas the world wants and needs. 
Not just 30 second spots and four sheet posters.
At CHE Proximity we're putting advertising back together again.  We solve business problems by starting with the value of customers.
Our agency is at the intersection of data, technology, customer experience, media and brand.
From Apple Watch Apps that make it safe for women to walk the streets at night, to a program of content that genuinely makes small business smarter. From campaigns that blatantly use competitor spend to drive sales, to utilities that reframe complex decisions and make them simple.
'Advertising' isn't the best way to describe what we do at CHE Proximity.
We're building the agency of tomorrow, and making people more valuable to brands.
That's why we are looking for the new breed of Senior Account Director

A Senior Account Director inspires those around them to always strive for better solutions, helping us to build the agency model all others will follow.
A person who gets just as much of an adrenaline rush from solving business problems, to smashing commercial targets and winning the trust of their most senior clients.
Their responsibility is similar to that of a SME business owner, so they look to continually innovate and proactively build their group.
A day in the life
Lead a group of accounts as a profitable business within the agency
Harness the talent of the agency and proactively identify opportunities to put that talent to good use in helping clients solve their business problems
Become a trusted advisor to your clients and a go to person for helping them with their business issues
Lead and mentor your team and exemplify the core values that make us a great agency
Foster a team environment across agency departments
Partner with the new business team on pitches
Work closely with Brand Planning and Experience Planning to develop new and insightful recommendations.
How will we know you are the one
Technical capabilities
Enduring passion for ideas; be they business, marketing or communication focused
Ability to persuade, inspire and build trust with agency people and clients
Ability to problem solve and think strategically and creatively to do so
Ability to be close enough to the detail to be a real support to your team but not micro manage
Comprehensive understanding and experience executing omni-channel campaigns
Strong understanding of forecasting, financial rigor and sophisticated business practices
Ability to manage up and down
Other things that would make you great in this role
An ambition to change the way things are done
Loves to negotiate
Enjoys speaking in public and has experience to back it up
Is a natural leader who can foster and inspire strong teams
Superb creative judgment and the ability to sell work and keep it sold
Is not intimidated by the idea of working in new ways and with new technology
Is a strategic problem solver
Some recent highlights
In addition to growing our business with high profile and forward-thinking clients our creativity and effectiveness has been recognised by our peers.
LBB: 9th Most Creative Agency in the World
Tangrams 2018: Asia Effectiveness Agency of the Year
Australian Effie Awards 2018: Agency of the Year
Mumbrella 2018: Full Service & Media Agency of the Year, Media Campaign of the Year
Adnews 2018: Australian, Victorian & Customer Experience Agency of the Year
Cannes Lions 2018: 1 Gold, 5 Silver, 4 Bronze & 18 Finalists
B&T 2018: Media Agency & Marketing Consultancy of the Year
The One Club's ADC 2018: Australian Agency of the Year
AFR Most Innovative Companies 2018: #4 in Australia and Best Marketing Innovation
The Clemenger Group supports an inclusive workplace and welcomes applicants from diverse backgrounds.
To gain an insight as to what it is like to work at CHE Proximity please click on the people story below: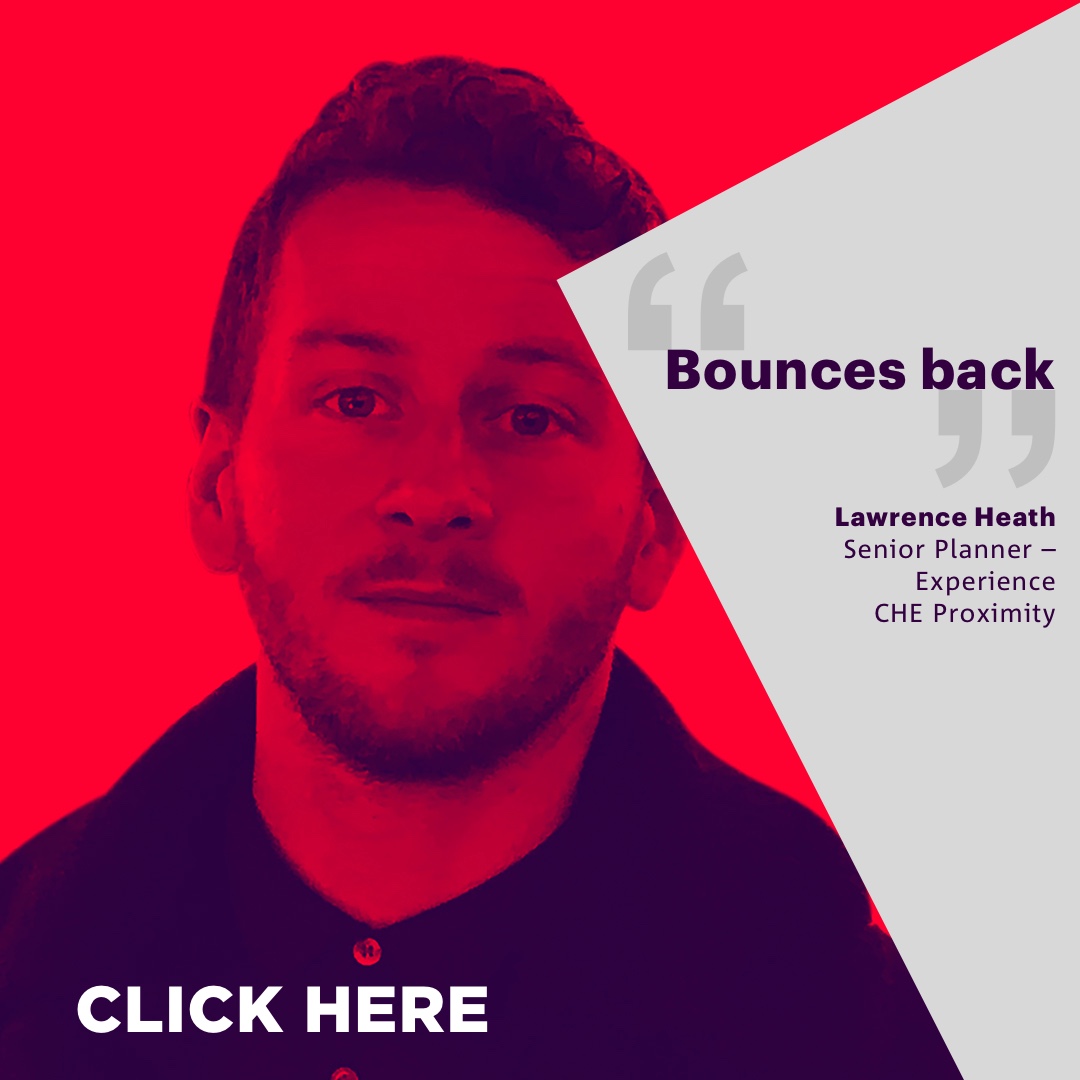 Get notified for similar jobs
You'll receive updates once a week