Programmatic Manager
CHE Proximity | Sydney-NSW

Job Reference:
CLM/1368203
| | |
| --- | --- |
| Category: | Media |
| Position Type: | Full Time |
| Attachments: | No File Attached |
| Share This: | |
Who is CHE Proximity
'Advertising'
It's not what it used to be.
It's about ideas that penetrate culture.
Ideas the world wants and needs. 
Not just 30 second spots and four sheet posters.
At CHE Proximity we're putting advertising back together again.  We solve business problems by starting with the value of customers
Our agency is at the intersection of data, technology, customer experience, media and brand.
From Apple Watch Apps that make it safe for women to walk the streets at night, to a program of content that genuinely makes small business smarter. From campaigns that blatantly use competitor spend to drive sales, to utilities that reframe complex decisions and make them simple.
'Advertising' isn't the best way to describe what we do at CHE Proximity.
We're building the agency of tomorrow, and making people more valuable to brands.
That's why we are looking for a new breed of Programmatic Manager
If you're looking for a role where you change the way things are done, then this is it.
When we bought media in-house we didn't put it in a corner, instead we centralized it in the strategic planning department, within experience. Why? Because we believe experience starts with the very first exposure to a brand and so bought and owned channels should be planned together across the entire experience.
Our approach is driven by data and technology. Data is a huge part of what we do as an agency and media, particularly programmatic, is no different. We're fortunate to have some excellent data scientists working with us helping to build the latest and greatest in models. From a technology point of view, we're bringing adtech and martech together and have a team of developers enabling this. You'll also be surrounded by brand and innovation planners, a UX team and Creative Directors who are all incredibly excited about this new offering.
Our client base has grown rapidly and is continuing on this upward trajectory. All of our clients are looking for fresh thinking in media. They cover a range of industries across education, energy, health and other service providers.
We are backed by The Omnicom Media Group and have access to all tools, support and deals. We operate on the Google Tech Stack and are part of the OMG worldwide Google deal. We are also a partner of Adobe, operating Adobe Audience Manager as our DMP.
We are constantly evaluating new technology, data and media partners to ensure we're delivering the best programmatic offering and you'll be a key part of this. Our focus is delivering programmatic which lives up to future vision of right person, right place for the right money rather than its past. We're looking for someone who shares this vision and wants to be part of innovating and changing how we do things.
A day in the life
Delivering programmatic recommendations for client which generate real business outcomes.
Running DBM for CHE Proximity.
Mentoring and training the team to be able to help implement these solutions.
Leading relationships with media and data partners ensuring access of new innovations to CHEP clients. This will be particularly so with Google's DBM team.
Leading optimizations throughout the campaign.
Guiding the team to deliver solutions for today, as well as exploring new and innovative solutions for tomorrow.
Working with the planning team on recommendations and the reporting team on data insights. It's worth noting that all of our planning is agnostic and we work as one team so you won't be fighting to get programmatic 'heard'.
Working with other departments in the agency to solve client's business problems.
Helping to educate the wider agency and other departments.
How will we know you are the one?
Technical capabilities
2+ years of experience working in the programmatic space.
A strong understanding of DBM.  
A strong history of working in programmatic and leading accounts.
The ability to deliver recommendations on additional partners and platforms beyond DBM.  
Intelligent use of data in client recommendations.
Knows how to extract useful insights from data. 
The ability to lead relationships with key media partners for the agency.
The ability to mentor and lead a team.
The ability to lead the training of other members of the media team and working to promote cross skilling.
Experience with DMP's will be preferred, particularly Adobe Audience Manager.
Other things that would make you great in this role
An ambition to change the way things are done
Enjoys presenting to large groups of people
Is a natural leader who can build, foster and inspire strong teams.
Is not intimidated by the idea of working in new ways and with new technology
Loves to work in an agile way
Some recent highlights
In addition to growing our business with high profile and forward-thinking clients our creativity and effectiveness has been recognised by our peers.
Tangrams 2018: Asia Effectiveness Agency of the Year
Australian Effie Awards 2018: Agency of the Year
Mumbrella 2018: Full Service & Media Agency of the Year, Media Campaign of the Year
Adnews 2018: Australian, Victorian & Customer Experience Agency of the Year
Cannes Lions 2018: 1 Gold, 5 Silver, 4 Bronze & 18 Finalists
B&T 2017: Australian Advertising & Direct/Performance Agency of the Year
The One Club's ADC 2018: Australian Agency of the Year
AFR Most Innovative Companies 2018: #4 in Australia and Best Marketing Innovation
The Clemenger Group supports an inclusive workplace and welcomes applicants from diverse backgrounds.
To gain an insight as to what it is like to work at CHE Proximity please click on the people story below: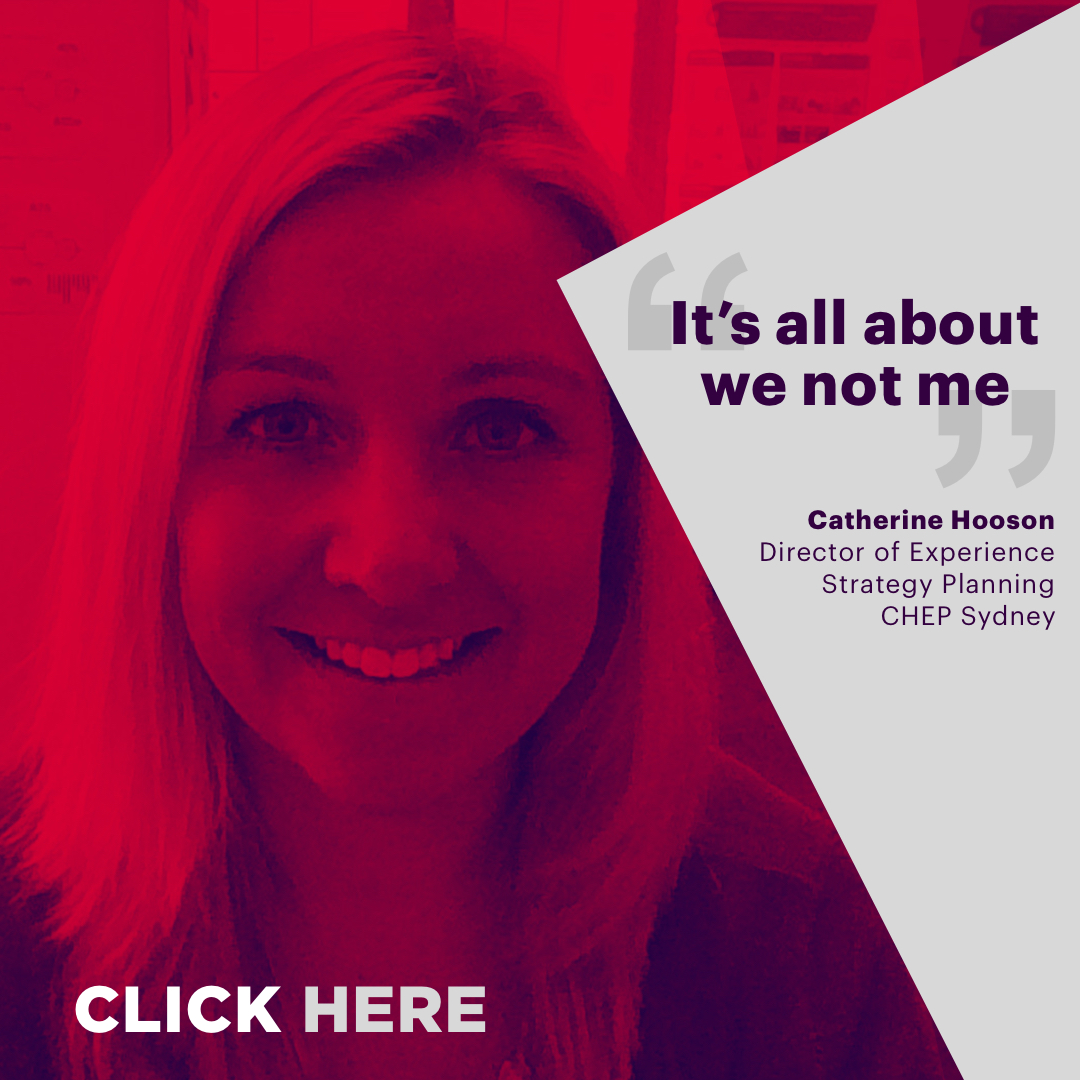 Get notified for similar jobs
You'll receive updates once a week