Full-Stack (PHP/React) Developer
Colenso BBDO | Auckland-NZ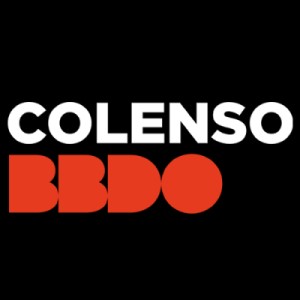 Job Reference:
CLM/1394382
| | |
| --- | --- |
| Category: | Digital Development |
| Position Type: | Full Time |
| Attachments: | No File Attached |
| Share This: | |
FULL STACK DEVELOPER
Who we are
We're a welcoming and supportive team working in one of the most creative and innovative agencies in the world, that just happens to be based in New Zealand. 
We have a focus on servicing several large clients, both local and global, with their existing platforms and campaign-led communications. We're looking for someone with a 'can do' attitude to help us with our growing workstream to deliver high-quality digital solutions.
We encourage a good work-life balance and support that through staff initiatives and programmes. Culture and people are our focus and as such we like to enjoy the company of the people we work with.
The role
You'll be joining a cooperative and compassionate team who are responsible for developing and maintaining web pages and applications. As a key member of the digital team you'll be applying your knowledge and experience in the planning of solutions, as well as producing maintainable code that's well-structured and using modern standards.
Experience with React Native & Redux is necessary as well as an understanding of things such as SASS and Bootstrap. Being adept at troubleshooting and debugging javascript and css are essential as well as being collaborative and communicative.
Experience across modern web-development technologies, cloud infrastructure and a passion for dabbling with the experimental - be it new APIs, tech or gadgets.  You will be someone who has a passion for solving problems, architecting their solutions and working with internal and external teams to bring about the development of those solutions be it for the web, iOS, Android or something else entirely.
We think this is a great opportunity to be part of a creative and fun team working across some of New Zealand's largest brands.
Skills and experience required
The skills below are essential to have to be considered for this role.
Solid understanding of JavaScript (Es5 and later) and basic front end technologies and languages (CSS, HTML5, LESS/SASS, AJAX etc)
Experience with JavaScript frameworks and libraries such as React & Redux (or similar Angular, Polymer, Vue.js)
PHP - Experience with Laravel (or similar: CodeIgniter, Zend etc)
Wordpress, Drupal (or something similar). 
Nodejs - Hapi, Express, Koa (or something similar)
Frontend tools knowledge (e.g. NPM Scripts, Webpack, Grunt etc.)
SOAP and REST based API integration
Knowledge of common design patterns and when/how to use them
A working knowledge of databases and SQL Server
Developing across the full stack when needed, using PHP7 and SQL (LAMP stack)
Experience with CMS platforms, preferably Drupal and Wordpress
Comfort with using Git
Great written and verbal communication skills
Supporting, mentoring and working with the developers, including direct involvement in the delivery of code as part of the team.
Additional skills
These skills are not essential to have and can be learnt.
Adobe Experience Manager
Hardware development - think Arduino
Unity
Experienced within an Agile environment and familiar with related methodologies
Continuous integration and deployment - Jira/Git - Github & Bitbucket/Travis-CI desirable/Asana (and/or something similar).
Building and monitoring scalable project in AWS, Google Cloud (or similar - Digital Ocean, Azure) SilverStripe
Ability to author technical documentation that can be easily understood by others
Automated testing experience
Jira/Github/Asana (and/or something similar)
Why work with us
We are part of the Clemenger Group, New Zealand's largest and most successful group of advertising communications companies with eight agencies in NZ and 16 in Australia. In turn, the Clemenger Group is part of the creatively awarded global BBDO network.
This means, when you join us, you will be part of a highly regarded global network but working for a 100% locally managed Goup that truly values its employees by promoting an inclusive workplace where diversity is embraced. We offer lots of good things from development opportunities and the chance to learn from people at the top of their game, to a staff share scheme, enhanced parental leave payments, discounted health insurance, the ability to work flexibly, an employee assistance programme, massages and cool offices in great locations.
How to apply
If this opportunity sounds exciting and you want to find out more, please apply via the job ad.
Please note: Direct applications will not be considered.
The Clemenger Group Supports an inclusive workplace and welcomes applicants from diverse backgrounds.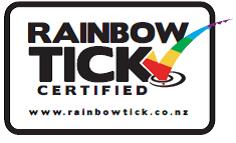 To find out what it is like to work at Colenso click on Joe's story: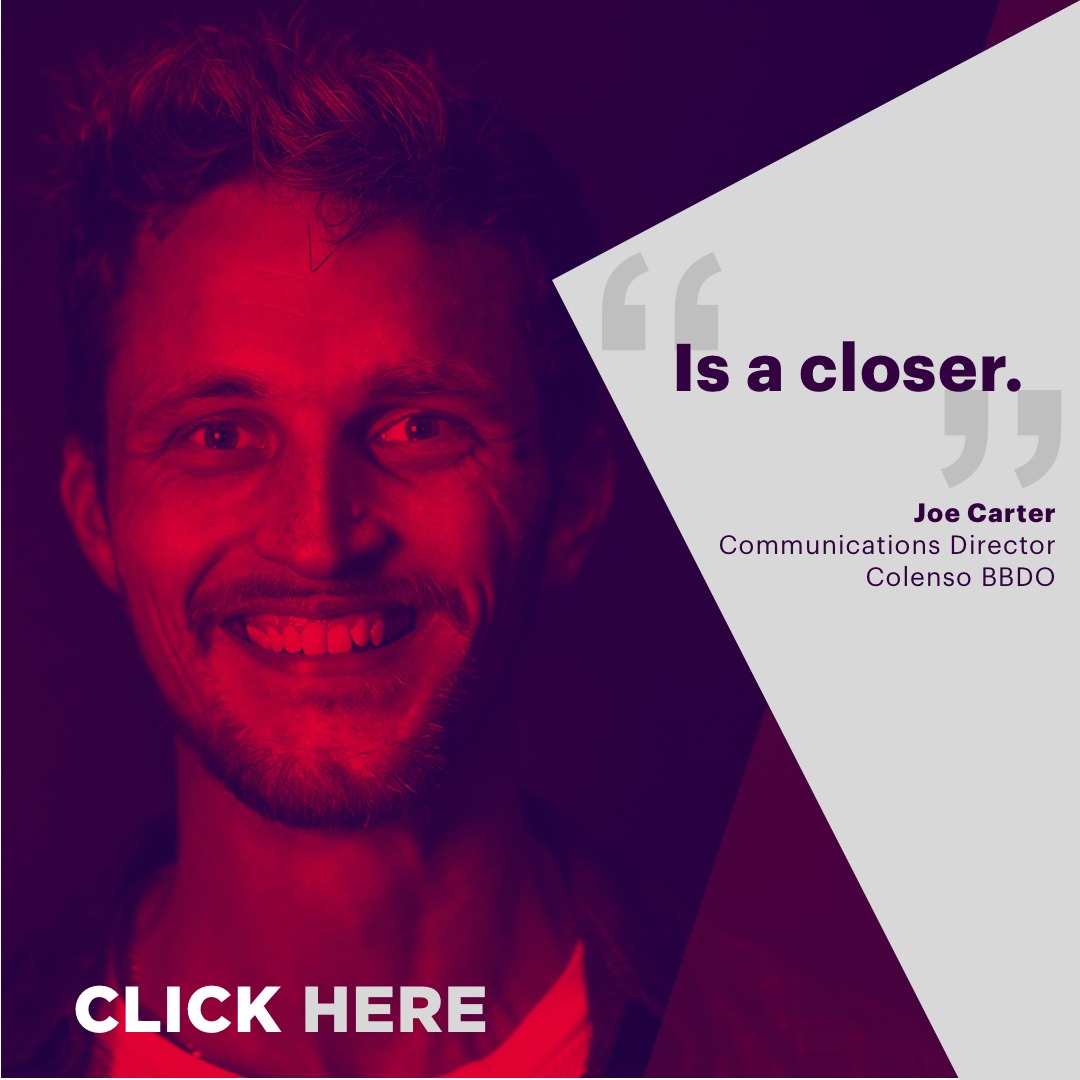 Get notified for similar jobs
You'll receive updates once a week