Digital Producer
Redhanded | Melbourne-VIC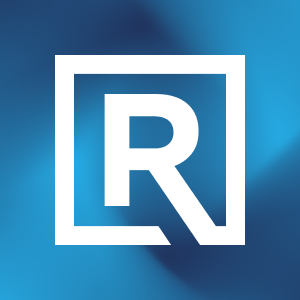 Job Reference:
CLM/1395456
| | |
| --- | --- |
| Category: | Digital Production |
| Position Type: | Full Time |
| Attachments: | No File Attached |
| Share This: | |
Redhanded was founded on a vision to cross the "great divide" that exists between regional Australians and their metro cousins. 17 years later we are considered the experts in communicating to specialist audiences and the number one specialist communicator to regional and rural Australia. We are the positive voice connecting the city and country. The 'go to' influencers who discover, create and redefine relationships, identities, possibilities and brands.
At Redhanded we make meaningful connections between brands in specialised sectors with real people and real behaviours. Using a powerful combination of data, insight, compelling and authentic storytelling and hyper local targeting, we can make small brands feel bigger than they actually are, and big brands feel personal. This is our goal and what we call: 'Famously Local'.
Overview of the Digital Producer Role
As a critical member of the digital team, you will be providing strong attention to detail and a real passion for delivery. You will be collaborating closely with the PM, finance, and studio team to drive the production of a number of digital solutions ranging from responsive websites and applications, banners, eDMs, mobile apps and creative.
Key skills and responsibilities:
Key Attributes:
A 'can do' attitude to all projects
A digital strategist who understands how to solve problems using technology
An ability to listen carefully to client needs, expectations and problems and then resolve them
Proactive and driven
Good organisational skills and an ability to multi task and manage multiple projects
Live and breathe technology and understand how it relates to creativity, design and innovation.
Know technology inside out and be able to explain it clearly to others.
An ability to stay calm and focussed under pressure
Respectful, honest and can-do attitude
A real team player prepared to chip in extra when required
A desire to create world-class, best practice work
The ability to give feedback decisively and constructively
Responsibilities:
Project management
Successfully delivering multiple digital projects across various client accounts.
Managing budget, timelines and product testing and delivery.
Manage project issues and assumptions/decisions and escalate where appropriate.
Ensuring projects are delivered on time, on brief, on budget.
Ensuring expectations are set and met for the client.
Resource management of the design and development team in conjunction with the traffic manager and production manager.
Work collaboratively with Project Management team, technical partners and creative teams.
Ensure all members of the project team understand the brief.
Estimate and plan projects, assign team roles and responsibilities.
Manage projects to an agreed plan and specification.
Involved in agency WIP responsible for digital integration across all projects.
Continual improvement around process, product and service offering. Working with agency producer, ECD and Managing Director to identify opportunities.
Collaborate with Project Managers, producers and Creatives as appropriate to push boundaries in pitches, proactive and briefed work to develop new innovation adding greater value to clients.
Capabilities:
Minimum 3 - 5 years of digital production experience.
Highly organised with great attention to detail.
Experience liaising with developers and designers and a clear understanding of their world.
Management of a small integrated team.
Experience:
You will have delivered a wide range of projects during your career, with particular focus on digital projects most common within an advertising context.
At the most senior, complex end of the scale, you will have delivered multiple projects end to end and long-form projects with delivery over 6 months. These projects might be platform focused (ie websites) or Creative Tech focused (ie digital experience).
At the simpler end:
Display (standard, rich, programmatic).
EDM (including more complex customer journey and triggered communications).
Landing page and microsites.
In all contexts, your work exemplifies a love of digital craft, process and tech best practice, and where appropriate, pushing boundaries.
Experience in detail:
Experience delivering complex mobile responsive digital experiences using the latest frontend and backend development technologies.
Experience with apps is a nice-to-have but not mandatory.
CMS systems – You will have worked with a range of CMS systems, from enterprise level through to open source (eg WordPress). Exposure to headless CMSes also highly regarded.
eDM design, development and campaign distribution across ESPs such as Adobe Campaign, ExactTarget, Campaign Monitor.
Automation and workflows for dynamic messaging across eDM campaigns is highly advantageous.
Experience with HTML5 digital display campaigns, across ad serving platforms such as DoubleClick and Sizmek.
Google Analytics, Google Tag Manager and reporting.
Experience with a task tracking systems such as Trello and Jira.
Experience using agile methodologies and resource time tracking.
Understanding of HTML, CSS and other web and mobile languages and technologies is highly advantageous.
MS Office Suite (Word, Excel, PowerPoint).
Mac OS X / Windows.
Adobe Suite.
Able to confidently liaise with clients and third party suppliers in a professional manner.
Experience of working in a variety of approaches including Waterfall/SDLC, Agile/Scrum/Lean and Iterative delivery.
Please note: All applicants must have valid Australian working rights.
The Clemenger Group supports an inclusive workplace and welcomes applicants from diverse backgrounds.
Get notified for similar jobs
You'll receive updates once a week