Research Manager
CHE Proximity | Melbourne-VIC

Job Reference:
CLM/1408984
| | |
| --- | --- |
| Category: | Market Research |
| Position Type: | Full Time |
| Attachments: | No File Attached |
| Share This: | |
More than ever before the medium, the message and it's sequencing are inseparable from each other.
'Unlike any time in history, connecting the medium, the message, and its sequencing to the consumer is more vital than ever.
Connected creativity is the synchronization of strategic positioning, engaging creative, combined with the next generation of engagement planning to ensure ideas create the cut-through needed to deliver the strongest commercial performances. Today, creativity cannot be left to chance. One brand expression or big TV ad is simply not enough.
More than ever, brands need to live in culture and our consumers worlds, allowing audiences to not only consume brands, but take part in owning, creating and amplifying them. To do this, the role of influencers, publishers, the news and bought media are inseparable from each other and the expression of the idea itself. To create such work, the classic disciplines of the marketing mix – advertising, experience, PR, CRM, media, digital – must all be unified, removing P&Ls, biases and incumbency to reveal a new breed of agnostic agency, resulting in connected creativity.
At CHE Proximity, we see this as the shift from brand as advertising to brand as experience. It is as profound a change in advertising as the printing press was to the democratisation of information. We are investing our every effort into leading this transformation and in doing so, supporting the sustainability of our cherished industry as an essential ingredient of modern commerce.
This is what we call Connected Creativity.
WE NEED A NEW WORLD RESEARCH CONSULTANT
We are looking for a Research Consultant to run our research department. As the agency guru for all things research and the voice of the customer, we want someone who can provide end-to-end project management across qualitative and quantitative research approaches.
 You will be Melbourne based and working within a national team of strategists across brand, experience, media, data and technology, collaborating to deliver thought leading strategy across new and existing clients.
 Applicants should be able to meet the following expectations:
Minimum three years research experience across quantitative & qualitative methodologies
Experience leading the end-to-end research process including proposal writing, developing costs and timelines, managing internal and external stakeholders, conducting fieldwork, analysis, reporting and presenting findings.
Able to thrive in a fast paced environment.
The ability to lead and manage multiple projects at once.
Having marketing/comms/advertising experience is a bonus.
Experience running focus groups, conducting interviews and writing + analysing quantitative surveys.
Strong communication and presentation skills. 
Experience dealing with multiple vendor partners, briefing and providing instructions on qualitative + quantitative projects and negotiating costs.
Strong problem solving skills, ability to solve any logistical issues that come your way when managing a project.
Well versed in the ethical requirements of conducting market research in Australia as outlined by the Australian Market and Social Research Society.
A DAY IN THE LIFE
You sit down with account service who has a client with a problem they are hoping research can solve. You help define the problem and any parameters before going away to write a reserch proposal.
After the briefing, you have a brainstorm to determine the best approach, and if there are any other CHEP capabilities you could leverage to deliver this – think UX, CX, Creative, Production, Data – and start developing a comprehensive proposal.
Next, you sit down for a couple of interviews with participants for another research project you have in the pipeline, spending some time afterwards collating your thoughts before you jump on to the next task.
You then deliver a quantitative findings report to the client, walking them through the research approach and key findings and addressing any questions or disputes along the way.
Before you wrap up for the day, you review a video edit of Black Mirror responses being used to support the creative concepts on a pitch.
HOW WILL WE KNOW YOU ARE THE ONE
You are always looking to do research that challenges the norm and have the desire to shake up the rigour of traditional research, leading projects that find new, innovative ways to tell our customer's stories.
You're a team player that loves working in an entrepenurial, fast paced environment who's not afraid to take on new challenges every day.
KEY RESPONSIBILITIES
You will be the go to person for all things research.
You will lead and oversee all research projects that come through the agency.
You will be the key contact for research vendors + partners.
You will be responsible for running multiple projects across qual + quant, from briefing to fieldwork to reporting.
You will define approaches based on getting the best insight into the problem research is trying to solve.
You will be the voice of the customer when communicating findings both internally and externally to clients.
You will be responsible for building and enhancing the research function offered by CHEP.
We'd love the chance to meet with you and learn more about your background and experience.
Some recent highlights
In addition to growing our business with high profile and forward-thinking clients our creativity and effectiveness has been recognised by our peers.
Adobe Innovation Award 2018: Data-Driven Marketing Implementation & Multi-Solution Implementation
Contagious Pioneers 2019: placed 5th
The Drum's Big Won Report 2018: 9th Most Creative Agency in the World
Tangrams 2018: Asia Effectiveness Agency of the Year
Australian Effie Awards 2018: Agency of the Year, 1 Gold, 5 Silver
Mumbrella 2018: Full Service & Media Agency of the Year, Media Campaign of the Year
Adnews 2018: Australian, Victorian & Customer Experience Agency of the Year
Cannes Lions 2018: 1 Gold, 5 Silver, 4 Bronze & 18 Finalists
B&T 2018: Media Agency & Marketing Consultancy of the Year
The One Club's ADC 2018: Australian Agency of the Year
Caples 2018: Best in Show, 6 Gold, 9 Silver & 4 Bronze
AFR Most Innovative Companies 2018: #4 in Australia and Best Marketing Innovation
The Clemenger Group supports an inclusive workplace and welcomes applicants from diverse backgrounds.
To gain an insight as to what it is like to work at CHE Proximity please click on the people story below:
Mumbrella 2019: Creative Agency of the Year, Award for Data‑Driven Marketing
WARC 2019: Most Effective Agency, Australia and New Zealand
Cannes 2019: 2 Silver, 2 Bronze & 7 Finalists
The Drum's Big Won Report 2018: 9th Most Creative Agency in the World
Tangrams 2018: Asia Effectiveness Agency of the Year
Australian Effie Awards 2018: Agency of the Year
Adnews 2018: Australian, Victorian & Customer Experience Agency of the Year
B&T 2018: Media Agency & Marketing Consultancy of the Year
AFR Most Innovative Companies 2018: #4 in Australia and Best Marketing Innovation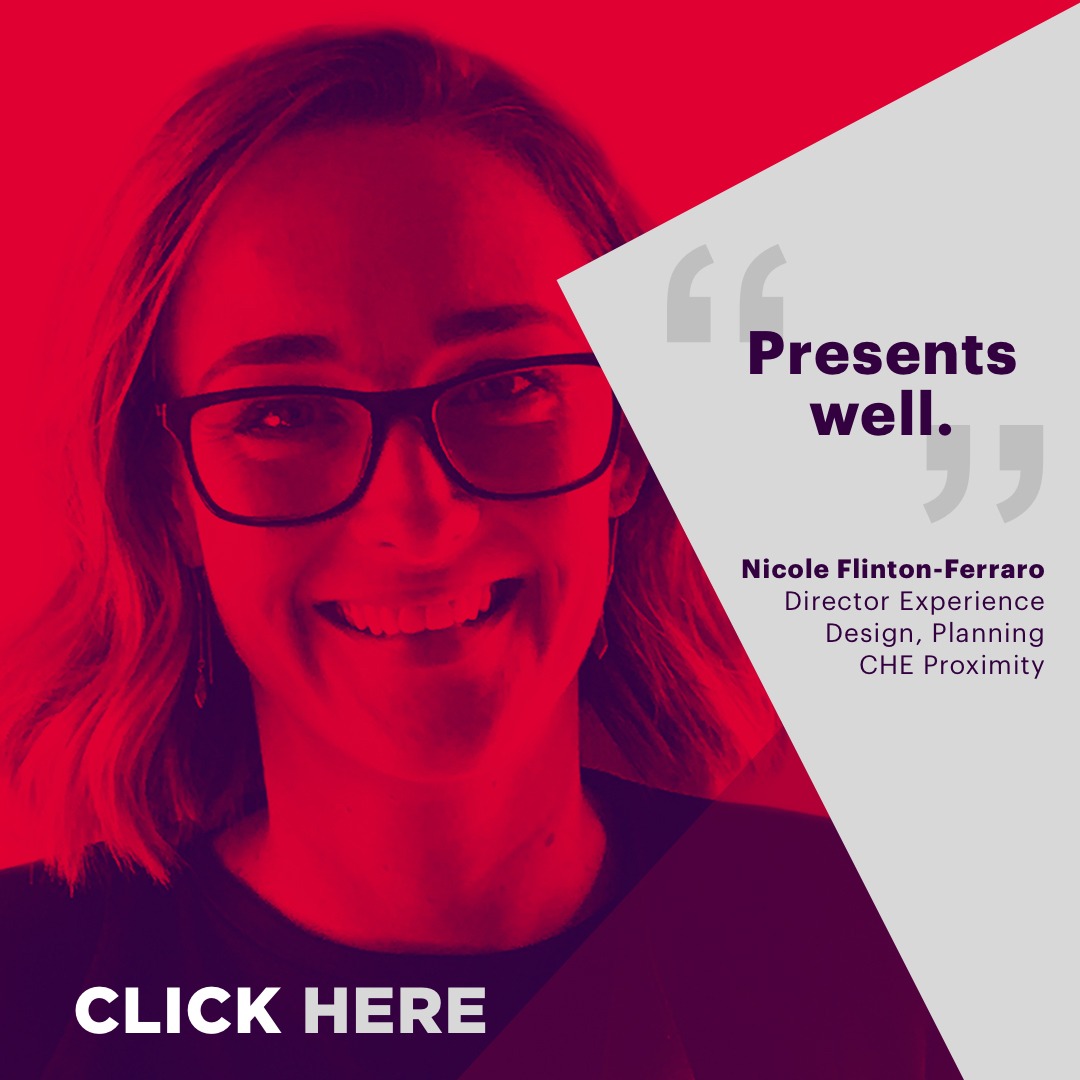 Get notified for similar jobs
You'll receive updates once a week