Creative Technologist
Colenso BBDO | Auckland-NZ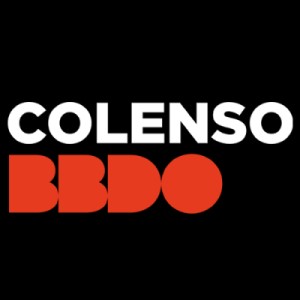 Job Reference:
CLM/1410620A
| | |
| --- | --- |
| Category: | Digital Development |
| Position Type: | Full Time |
| Attachments: | No File Attached |
| Share This: | |
Creative Technologist
The Role
We are looking for a tinkerer. A curious maker who understands the bleeding edge of tech, and is great with creative people.
You'll be joining a collaborative and driven team who are responsible for developing innovation and new experiences. A team that sits at the heart of Colenso, a creative company based in Auckland, New Zealand.
As a senior leader in the technology team you'll be applying your knowledge and experience in designing solutions to creative and business problems; leveraging existing and emerging tech; finding innovative ways to repurpose existing tech; and developing entirely new tech from scratch. 
You'll need vast experience across modern web-development technologies, cloud infrastructure and a huge passion for dabbling with the experimental - be it new APIs, interfaces, platforms or gadgets.
You will be someone who has a passion for solving problems, architecting their solutions and working with internal and external teams to bring about the development of those solutions be it for the web, iOS, Android or something else entirely.
Skills and experience required
These are the pretty key. If you don't have experience with all of the below, that's still OK. We'd be expecting someone curious and capable to be confident picking them up.
Front-end web development:
Making websites, apps and prototypes that look great, using modern tools:
JavaScript, with a framework like React, Vue, or Angular
Redux (or something similar)
CSS, SASS (or something similar)
Experience building rich media websites, using video, audio, animations and more
A love and appreciation of design, combined with great attention to detail. 
Back-end skills:
Creating useful services that can handle lots of traffic from a big campaign:
PHP, with a framework like Laravel or something similar, and/or:
Node, with a framework like Hapi, Express, Koa (or something similar)
Experience with DevOps using AWS, Google Cloud or something similar
Source control with git, as well as continuous integration and deployment
Experience building and working with RESTful and/or GraphQL APIs
Creative Tech Skills:
Skills that let you explore weird and wonderful ideas – potentially combining art, hardware and animation:
App development using Unity, React Native, iOS or Android
Some experience or interest in computer vision and machine learning
Creative technologies - such as Arduino, Raspberry PI, Processing, OpenCV
Anything fun with JavaScript and Canvas - three.js, WebGL or something similar
Communication Skills
Ability to author technical documentation that can be easily understood by others
Great written and verbal communication skills
Team Expertise and leadership
Champion and help mentor the digital & technical capabilities within Colenso BBDO. The Creative Tech Lead is the best person to provide the answer or approach around any technical challenge, idea or question. They are the one creatives turn to, to test ideas. Producers rely on them to help solve the solution. Client and business teams look to them to help answer curly questions.
Supporting, mentoring and working with the developers, including direct involvement in the delivery of code as part of the team.
Identify skills training requirements with the team and promote upskilling and learning new technologies, languages and approaches.
Produce maintainable code that's well-structured and uses modern standards.
Why work with us
We are part of the Clemenger Group, New Zealand's largest and most successful group of advertising communications companies with eight agencies in NZ and 16 in Australia. In turn, the Clemenger Group is part of the creatively awarded global BBDO network.
We have 8 agencies in New Zealand and 16 in Australia. BBDO was named Network of the year (for the 4th year in a row) and, as mentioned above, Colenso has been named NZ Agency of the Year 2019 by Campaign Brief. #1 World's Best and Bravest Agency 2019, by Contagious. #3 Most Effective Agency in the World 2019, WARC Effective 100. #8 Most Creative Agency in the World 2019, WARC Creative 100. #6 Best of the Best 2019, WARC
The global accolades put Colenso in the company of the best on the planet, our competitors are increasingly hailing from places like New York, London, San Paulo and Amsterdam — particularly when it comes to tech and innovation. You'll be joining a best in class team in an agency that is punching well above its weight and is based in one of the most beautiful countries on earth. Awesome.
This means, when you join us, you will be part of a highly regarded global network but working for a 100% locally managed Group that truly values its employees by promoting an inclusive workplace where diversity is embraced. We offer lots of good things from development opportunities and the chance to learn from people at the top of their game, to a staff share scheme, enhanced parental leave payments, discounted health insurance, the ability to work flexibly, an employee assistance programme, massages and cool offices in great locations.  
How to apply
 If this sounds like you, and you have the legal right to work in New Zealand, please click below to apply.
Get notified for similar jobs
You'll receive updates once a week