Finance Assistant
Colenso BBDO | Auckland-NZ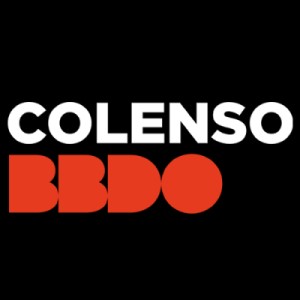 Job Reference:
CLM/1415447
| | |
| --- | --- |
| Category: | Finance |
| Position Type: | Full Time |
| Attachments: | No File Attached |
| Share This: | |
Finance Assistant 
The Role
The Finance Assistant's role is essentially the "go to" person of the finance department. Everyone in the building needs to love and trust you and you gain that love and trust by radiating a "nothing is an issue" attitude.
As the Finance Assistant, you will the ensure the finance department runs smoothly by completing daily and weekly tasks supporting the Accountant and Finance Manager where required. 
Duties & Responsibilities


Complete Bank reconciliation
Update timesheets on Pegasus
Petty cash management
Collation of invoices received that have been approved and distributing them to the Shared Services team for entering
Preparing cash for per-diem and petty cash requests
Monitoring of the shared Finance inbox p.2 This Job Description may be amended in consultation with the incumbent to reflect changing circumstances. Weekly tasks
Collation of approved expense claims and distributing them to the Shared Services Team for entering 
Follow up regarding any outstanding credit card or petty cash receipts.
Collation of credit card receipts to be distributed to the Share Services team for entering
Completion of petty cash reconciliation to be distributed to the Shared Services team for entering
In-house treasury statement reconciliation
GST Return
PAYE Payment
Roll Pegasus into the new month when instructed and collate reports to be signed by Finance Manager
Prepare and collate Sbox documents (monthly journal listing, credit note listing, job transfer listing) to be signed by Finance Manager Monthly JCR's & Client Management
Create new JCR batches and email Account Management confirming date that JCR's are due
Go through the completed JCR batch after review with Account Management team to generate a proforma profit register and get this reviewed by the Finance Manager prior to completing the batch.
Make adjustments where required to the proforma profit required before completion Other Ad Hoc Tasks
FBT Return
NRWT Return
Credit application forms
Training Newbies with Pegasus (Expenses, Timesheets, Raising PO's and letting them know about uber and CC/petty Cash etc.) 
A bit about you
The above will be familiar to you
You will need to be great with the detail as well as being able to step back and see the bigger picture.
You take ownership of your responsibilities and deadlines. 
You have a strong planning ability, and are able to self-manage your time (and those of other stakeholders where needed) to meet your deadlines.
You have excellent communication skills.
You're motivated with a 'make it happen' attitude and have a solid service mentality – we're here to help, support and coach.
Why work with us 
Our track record at 100 College Hill speaks for itself. Over a number of years Colenso BBDO has consistently won more creative awards than any other agency in New Zealand. Over the last four years the Big Won Report has consistently ranked us in the top ten Best Creative Agencies in the World
We are part of the Clemenger Group, New Zealand's largest and most successful group of advertising communications companies with eight agencies in NZ and 16 in Australia. In turn, the Clemenger Group is part of the creatively awarded global BBDO network.
This means, when you join us, you will be part of a highly regarded global network but working for a 100% locally managed Group that truly values its employees by promoting an inclusive workplace where diversity is embraced. We offer lots of good things from development opportunities and the chance to learn from people at the top of their game, to a staff share scheme, enhanced parental leave payments, discounted health insurance, the ability to work flexibly, an employee assistance programme, massages and cool offices in great locations. 
How to apply
If this sounds like you, and you have the legal right to work in New Zealand, please click below to apply. 
Get notified for similar jobs
You'll receive updates once a week