CX Planning Director
Clemenger BBDO Melbourne | Melbourne-VIC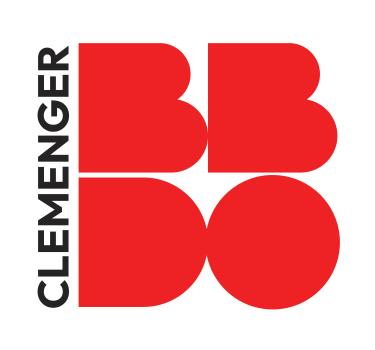 Job Reference:
CLM/1426339
| | |
| --- | --- |
| Category: | Strategy/Planning |
| Position Type: | Full Time |
| Attachments: | No File Attached |
| Share This: | |
We're looking for a new breed of CX Planning Director at Clemenger BBDO in Melbourne.
A Planning Director that loves creativity and the opportunities new technologies provide. Change is something they thrive on and moving fast keeps it interesting for them.
They encourage innovative approaches to design techniques, unifying the design and strategy teams and enabling both to embrace different angles in approaching complex problems.
No task is too big; the bigger the task the bigger the challenge. And there is nothing better than delivering what others thought was not possible. These are the projects they love the most.
Responsibilities:
Collaborating with the Account Service, Planning and relevant Client representatives to define CX project objectives and success metrics,
Defining the overarching CX strategies, from approach to implementation leveraging Service Design principles and methodologies.
Developing and delivering high quality presentations to communicate future state customer experience / service blueprints, any audit findings, opportunities for remediation and next steps alongside internal teams and Client Executives,
Working with the Account Service to manage cross-functional project teams (strategy, design, technology and data resources) to deliver top quality strategic and creative outputs
Engaging in client workshop facilitation, including design thinking activities
Working with other leaders to continuously identify spaces where service design as a discipline can add value,
Recognising the need for and producing additional business pitches,
Being highly accountable for design quality and project delivery.
Experience:
Approx. 5 years' experience in a relevant CX strategy, CRM and service design discipline, with a focus on journey transformation strategy and delivery, preferably in a consultancy or internal client environment.
In-depth knowledge and experience with the interrelated fields of customer experience (UX, Service Design, digital transformation, ethnography etc),
Experience with at least one marketing automation platform
The ability to infuse empathy with creativity to innovate across a wide variety of touchpoints,
A profound curiosity and passion for human-centered design, consumer attitudes and behavior and the implications for how we communicate,
A T-shaped approach to knowledge building and a thought leader regarding the latest business, digital and technology trends
The ability to respond positively and calmly to shifting priorities, demands and timelines,
Experience in auditing and documenting frontstage and backstage services,
Experience in interpreting data analysis to uncovering behavioral insights, creating actionable strategies and driving communications output,
Expertise in the field of human-centred design, across relevant domains of research, strategy and execution
Disciplined, evidence-based approach to problem solving with the ability to be both rigorously analytical as well as intuitive,
Experience with a plethora of ethnographic research techniques, from conducting to synthesis of data and producing research reports,
Experience with iterative prototyping techniques (paper prototypes, Axure, InVision),
A good understanding of high-level tech solutions, and how they can assist in optimising and implementing customer journeys, and enhancing customer experience,
A passionate networker who is enthusiastic about the communications industry,
Highly developed listening and communication skills in a client environment, and within the agency,
A natural leader who can build, foster and inspire strong teams,
Proficiency in the use of Omnigraffle and/or Visio.
About you:
An existing portfolio of thought leadership (e.g., past conference talks, publications, etc.)
Always positive, even in circumstances of extreme pressure,
Loves working with people and gets on with anyone,
Wants to do innovative work, that no one has done before,
Someone comfortable with change and has an ambition to change the way things are done,
The desire to look forward, review interesting trends both inside and outside the industry and contribute to the vision of the agency.
About this company:
At Clemenger BBDO, the thing we care most about is creativity. Or as we call it, 'the work, the work, the work'. It's what makes BBDO different. We believe The Work is the only true measure of an agency. The Work is where the brand meets the consumer. The Work is what touches their hearts and minds. The Work is what leads to the sale. The Work is simply everything we create to reach the consumer. All our resources, all our targets, all our disciplines are devoted to creating work that is unique, powerful and convincing. In the absence of great work, nothing else matters.
Please note: All applicants must have valid Australian working rights.
The Clemenger Group supports an inclusive workplace and welcomes applicants from diverse backgrounds.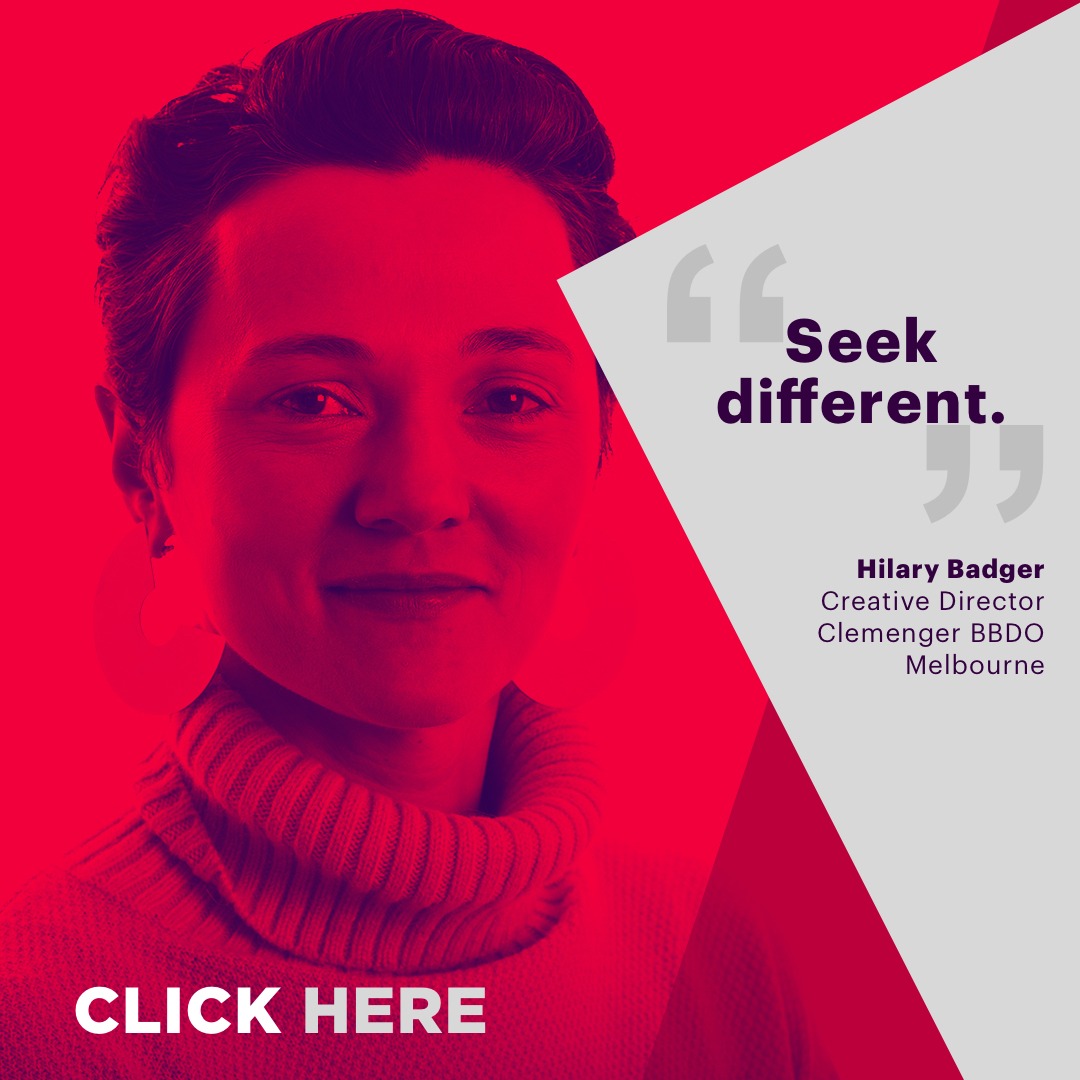 Get notified for similar jobs
You'll receive updates once a week