Head of Addressable Media
CHE Proximity | Sydney-NSW

Job Reference:
CLM/1434991
| | |
| --- | --- |
| Category: | Media |
| Position Type: | Full Time |
| Attachments: | No File Attached |
| Share This: | |
CHE Proximity is looking for a new breed of Head of Addressable Media
Under the direction of the Head of Investment & Amplification this role will provide strategic leadership and decision making across addressable and digital offerings, with a focus on delivering first-class and innovative client solutions. Acting as an aspirational figurehead this leader will be responsible for the development of our addressable offering across video, audio and display, providing leadership internally and to the market. They will work alongside the Head of Investment & Amplification on developing our practice's Connected Creativity mindset as well as the Chief Media Officer on department planning and new growth opportunities.
Leading a department of addressable specialists, you will be responsible for ensuring output is of the highest quality, and our practice offering is transparent, innovative and market-differentiating.
CHEP is building a new approach to addressable from the ground up – a product that is advanced technologically but simple and elegant for our clients. An addressable product with only one role – provide meaningful business growth for our clients.
Responsibilities
Holding a view on the present and future of addressable media and using these views to develop an addressable product and strategy to position CHEP as industry leaders.
Identifying opportunities for expanding our platform expertise or product, by understanding the needs of CHEP clients and the opportunities presented by the industry.
Acting as go-to expert on addressable industry topics and thinking, with the ability to create differentiated points of view in line with our guiding approach of Connected Creativity.
Working with the Head of Investment & Amplification and Chief Media Officer to drive the direction of the future of our addressable product and capabilities.
Ensuring we stay market-leading and differentiated in the addressable media space, with advanced product, advanced execution and advanced strategy underpinning our activity.
Acting, from time to time, as addressable platform consultant to our key top-tier clients, including assisting them in making decisions on platform adoption to achieve business goals.
Contributing to our media and platform relationship with key partners, including Google, various supply sources, software partners such as Adobe & Salesforce, and our top vendor partners.
Managing a high performing team, developing both their domain knowledge and career goals, career development pathway and regular reviews
Taking an active management role developing the addressable team's talent as well as assessing needs and resource planning on an ongoing basis.
Representing CHEP when needed in new business pitches
Maximising on CHEP and wider Omnicom and Proximity World Wide internal knowledge-sharing, aligning goals with the direction of the wider company to capitalise on global thinking and product
Desired Skills and Experience 
Established thought-leadership in the addressable and digital industry.
A proven track record on building and maintaining exceptional client relationships
3-5 years experience in managing and growing teams including but not limited to: overseeing the recruitment of new team members, playing an active role in talent retention and building personal development plans.
5-8 years experience in working directly with addressable providers including Google, Amazon, Verizon, Adobe and Salesforce
Who is CHE Proximity
More than ever before the medium, the message and it's sequencing are inseparable from each other.
'Unlike any time in history, connecting the medium, the message, and its sequencing to the consumer is more vital than ever.
Connected creativity is the synchronization of strategic positioning, engaging creative, combined with the next generation of engagement planning to ensure ideas create the cut-through needed to deliver the strongest commercial performances. Today, creativity cannot be left to chance. One brand expression or big TV ad is simply not enough.
More than ever, brands need to live in culture and our consumers worlds, allowing audiences to not only consume brands, but take part in owning, creating and amplifying them. To do this, the role of influencers, publishers, the news and bought media are inseparable from each other and the expression of the idea itself. To create such work, the classic disciplines of the marketing mix – advertising, experience, PR, CRM, media, digital – must all be unified, removing P&Ls, biases and incumbency to reveal a new breed of agnostic agency, resulting in connected creativity.
At CHE Proximity, we see this as the shift from brand as advertising to brand as experience. It is as profound a change in advertising as the printing press was to the democratisation of information. We are investing our every effort into leading this transformation and in doing so, supporting the sustainability of our cherished industry as an essential ingredient of modern commerce.
This is what we call Connected Creativity.
Some recent highlights
In addition to growing our business with high profile and forward-thinking clients our creativity and effectiveness has been recognised by our peers:
London International Awards 2019: APAC Agency of the Year
London International Awards 2019: APAC Agency of the Year
Tangrams: Asia Effectiveness Agency of the Year 2018, 2019
AFR Most Innovative Companies 2019: Best Marketing Innovation 2017, 2018, 2019
Mumbrella 2019: Creative Agency of the Year, Award for Data Driven Marketing
WARC 2019: Most Effective Agency, Australia and New Zealand
WARC: Most Effective Australian Agency 2014   2019
Cannes 2019: 2 Silver, 2 Bronze & 7 Finalists
Contagious Pioneers 2019: placed 5th
The Drum's Big Won Report 2018: 9th Most Creative Agency in the World
Australian Effie Awards 2018: Agency of the Year, 1 Gold, 5 Silver
Adnews 2018: Australian, Victorian & Customer Experience Agency of the Year
B&T 2018: Media Agency & Marketing Consultancy of the Year
Adobe Innovation Award 2018: Data-Driven Marketing Implementation & Multi-Solution Implementation
The Clemenger Group supports an inclusive workplace and welcomes applicants from diverse backgrounds.
To gain an insight as to what it is like to work at CHE Proximity please click on the people story below: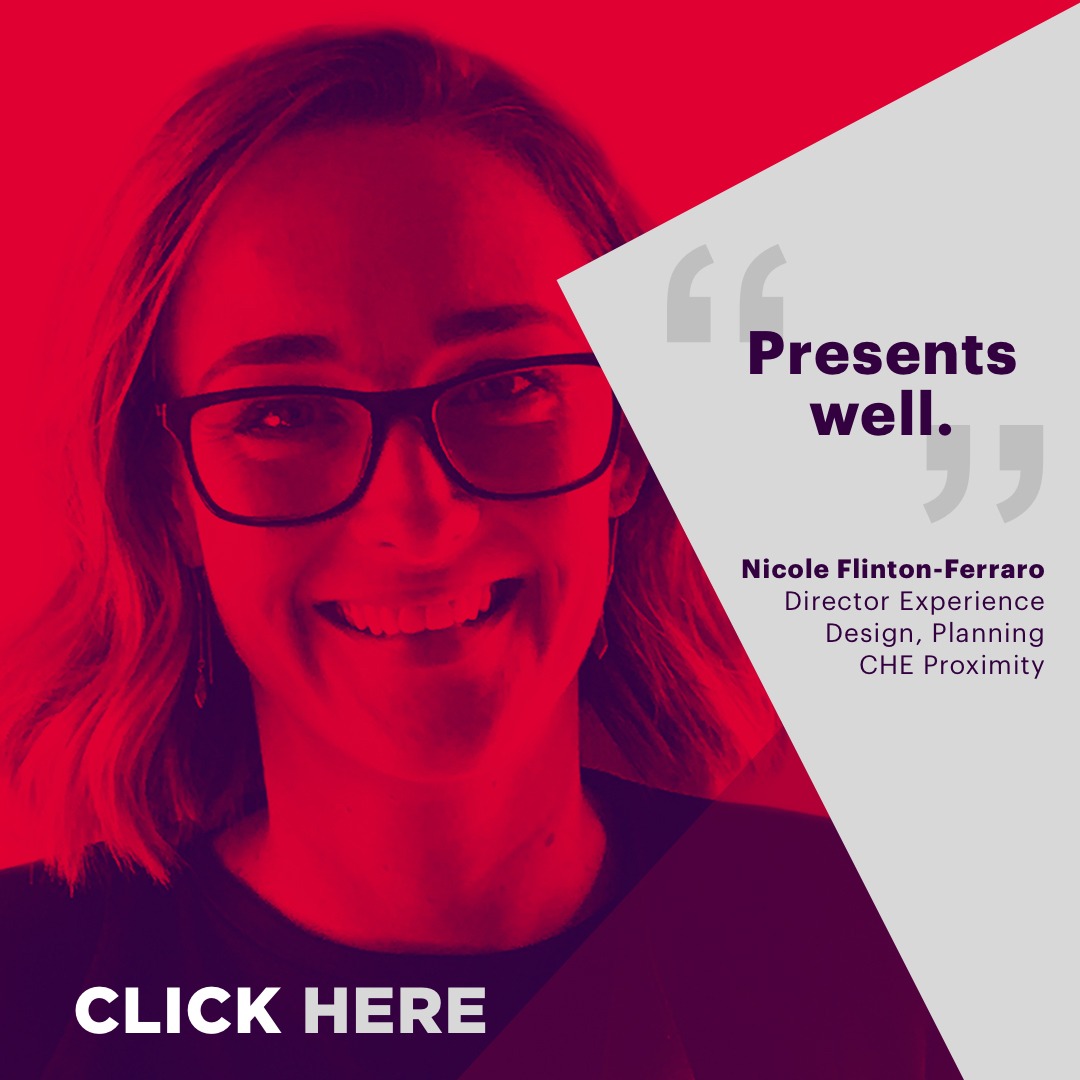 Get notified for similar jobs
You'll receive updates once a week