Strategy Director, Media
CHE Proximity | Sydney-NSW

Job Reference:
CLM/1434995
| | |
| --- | --- |
| Category: | Media |
| Position Type: | Full Time |
| Attachments: | No File Attached |
| Share This: | |
CHE Proximity is looking for a new breed of Strategy Director, Media
This role is a foundation role in our Sydney team. You'll have the chance to help build the planning offering from the ground up. Not only is it a full service model, but it's also centralised within strategic planning in the experience team. Why? Because we believe experience starts with the very first exposure to a brand and so bought and owned channels should be planned together across the entire experience.
Our approach is driven by behaviour based media planning. Data is a huge part of what we do as an agency and media is no different. We're fortunate to have some excellent data scientists working with us helping to build the latest and greatest in models. You'll also be surrounded by brand and innovation planners, a UX team and Creative Directors who are all incredibly excited about this new offering.
Our client base has grown rapidly and is continuing on this upward trajectory. All of our clients are fully integrated (across digital and ATL channels) and are looking for fresh thinking in media. They cover a range of industries across education, energy, health, finance and other service providers.
We are backed by The Omnicom Media Group and have access to all tools, support and deals. However, like with other Omnicom Media Group agencies we are looking for value to be recognized at a client level.
The role is a more strategic role than your average 'media planner' role. You will be working with our group of strategic planners (including other Strategic Media Planners) to deliver solutions to client's business problems. Trading is run out of a dedicated trading team, with whom you will work closely.
Responsibilities
Leading the strategic media planning for all a number of key Sydney clients.
Creating strategic packs which answer our clients key business needs
Working with other strategic planners (data, experience, brand, innovation) to align the media strategy with other strategic functions. 
Building and mentoring the team as it grows as a senior leader of the Sydney media team as well as being a part of the overall media leadership group nationally
Working with the trading team to help bring strategies to life.
Working with media partners and other members of the team to help develop relationships.
Helping to educate the wider agency and other departments.
Working with other departments in the agency to solve client's business problems.
Desired Skills and Experience 
A strong understanding of the industry particularly in the Sydney markets. Ideally 5-6+ years of experience. 
A proven history of strong strategic outputs.
The ability to create a narrative around a strategy to help to bring it to life.
Ideally fully integrated, however we will consider candidates with a strong skill set predominately in digital.
An understanding of data, how it can be used and its importance will be preferred.
Equally any understanding of DMP or the Adobe Marketing Cloud will also be preferred.
The ability to lead relationships with media partners for the agency.
Experience across industry standard tools. Plus the ability to lead the search for new and innovative solutions.
The ability to work in a team and with other departments in the agency to solve client's business problems.
The desire to look forward, review interesting trends both inside and outside the industry and contribute to the vision of the agency
Other things that will make you excel in this role
An ambition to change the way things are done
Enjoys presenting to large groups of people
Is not intimidated by the idea of working in new ways and with new technology
Loves to work in an agile way
 Who is CHE Proximity
More than ever before the medium, the message and it's sequencing are inseparable from each other.
'Unlike any time in history, connecting the medium, the message, and its sequencing to the consumer is more vital than ever.
Connected creativity is the synchronization of strategic positioning, engaging creative, combined with the next generation of engagement planning to ensure ideas create the cut-through needed to deliver the strongest commercial performances. Today, creativity cannot be left to chance. One brand expression or big TV ad is simply not enough.
More than ever, brands need to live in culture and our consumers worlds, allowing audiences to not only consume brands, but take part in owning, creating and amplifying them. To do this, the role of influencers, publishers, the news and bought media are inseparable from each other and the expression of the idea itself. To create such work, the classic disciplines of the marketing mix – advertising, experience, PR, CRM, media, digital – must all be unified, removing P&Ls, biases and incumbency to reveal a new breed of agnostic agency, resulting in connected creativity.
At CHE Proximity, we see this as the shift from brand as advertising to brand as experience. It is as profound a change in advertising as the printing press was to the democratisation of information. We are investing our every effort into leading this transformation and in doing so, supporting the sustainability of our cherished industry as an essential ingredient of modern commerce.
This is what we call Connected Creativity.
Some recent highlights
In addition to growing our business with high profile and forward-thinking clients our creativity and effectiveness has been recognised by our peers:
London International Awards 2019: APAC Agency of the Year
London International Awards 2019: APAC Agency of the Year
Tangrams: Asia Effectiveness Agency of the Year 2018, 2019
AFR Most Innovative Companies 2019: Best Marketing Innovation 2017, 2018, 2019
Mumbrella 2019: Creative Agency of the Year, Award for Data Driven Marketing
WARC 2019: Most Effective Agency, Australia and New Zealand
WARC: Most Effective Australian Agency 2014   2019
Cannes 2019: 2 Silver, 2 Bronze & 7 Finalists
Contagious Pioneers 2019: placed 5th
The Drum's Big Won Report 2018: 9th Most Creative Agency in the World
Australian Effie Awards 2018: Agency of the Year, 1 Gold, 5 Silver
Adnews 2018: Australian, Victorian & Customer Experience Agency of the Year
B&T 2018: Media Agency & Marketing Consultancy of the Year
Adobe Innovation Award 2018: Data-Driven Marketing Implementation & Multi-Solution Implementation
The Clemenger Group supports an inclusive workplace and welcomes applicants from diverse backgrounds.
To gain an insight as to what it is like to work at CHE Proximity please click on the people story below: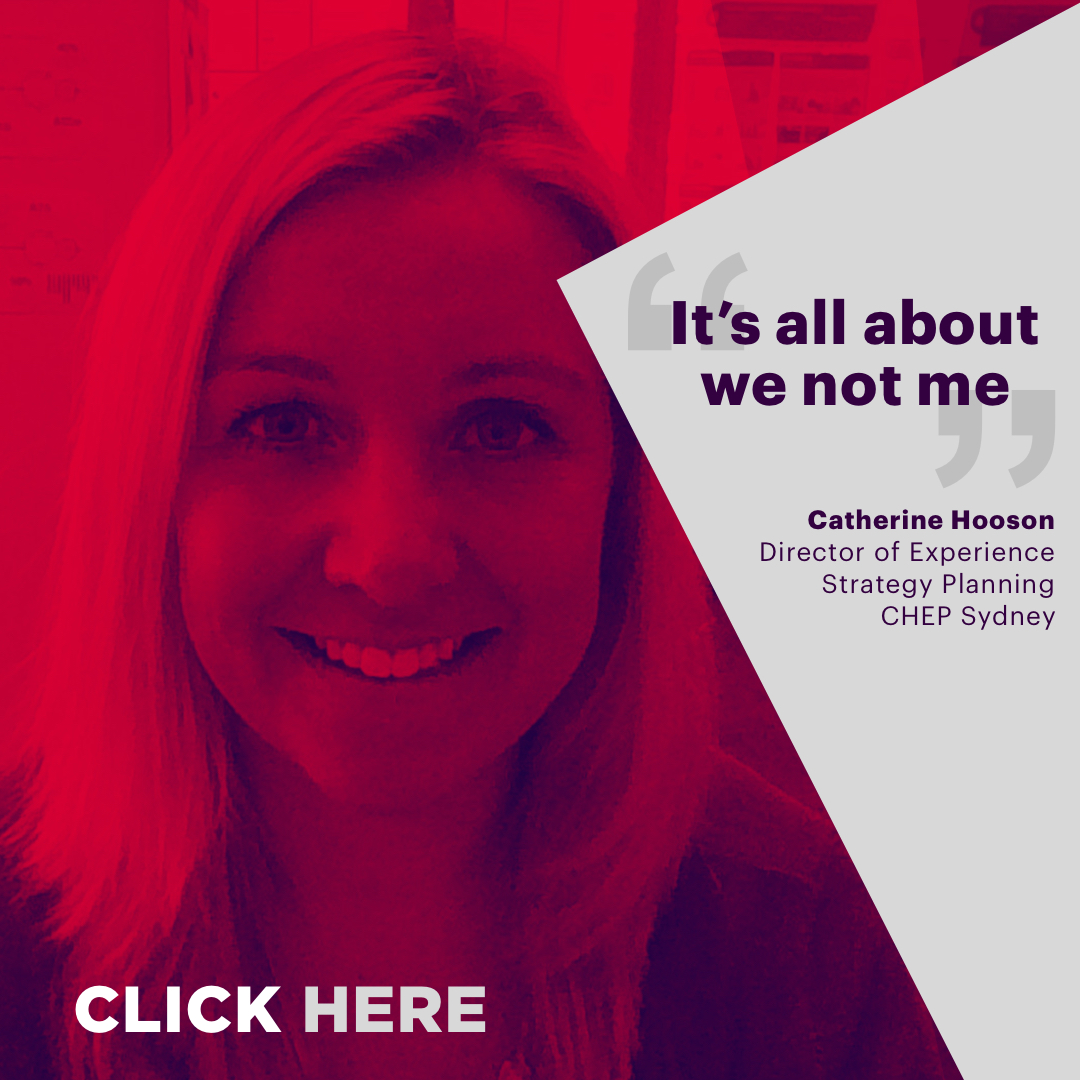 Get notified for similar jobs
You'll receive updates once a week