Senior Account Director
Clemenger BBDO Sydney | Sydney-NSW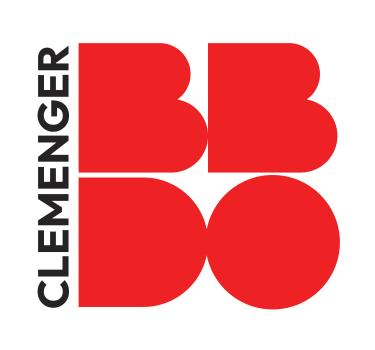 Job Reference:
CLM/1435009
| | |
| --- | --- |
| Category: | Account/Project Management |
| Position Type: | Full Time |
| Attachments: | No File Attached |
| Share This: | |
Senior Account Director
PURPOSE
To champion the creation of contemporary, integrated, world-class ideas. Put simply, you should be at the front of some of the most cutting edge commercial creativity in the world.
You will be a trusted business advisor to our senior clients, with your remit not only covering our senior marketing contacts, but to got wider into the clients business to help uncover other opportunities to use our creativity to solve their business problems – no matter where they are in the organisation. You will use your business consultancy acumen to help clients uncover problems that they don't know they have.
You will be responsible for the relationship, the financial and creative performance of the brand at Clemenger BBDO Sydney.
KEY PERFORMANCE AREAS 
1. Commercial Acumen
You will need to develop a deep knowledge of your client's business. In particular as a Senior Account Director you will need an understanding of their marketing challenges, business objectives and the role of communications in achieving those.
Importantly, you will need to understand the pressures that clients face commercially, and how they make money, now, and into the future.
You will need to demonstrate excellent knowledge of the industry, in particular around marketing and communication strategies and their execution - and increasingly beyond those fields.
You will also need a good understanding of what makes for good strategic and creative work and progress the agency agenda in this field.
You should be constantly looking for opportunities to uncover new revenue streams for the agency, via innovative financial solutions (IP sharing, new financial models etc).
2. Commercial Creativity
As Senior Account Director, you will be responsible for leading the clients' business and facilitating an environment where we can use our skillsets to solve their business problems.
In particular this will include:
Deep understanding their business – you will be expected to provide a forum for the client's agency leadership team to be exposed to macro business conversations and ensuring there is an understanding of the short and long term horizons in which the business is operating.
Active input to strategy – you will be required to work hand in hand with your planner in the development of communications strategies for your client for both the short and longer term, including the development of creative briefs.
Lead the creative development process – you will be required to lead and direct the creative development process, taking the client brief, ensuring this is turned into a strategic response, leading creative briefings and reviews where appropriate. In doing this you will need to be able to inspire and enthuse those working around you.
Lead the creative presentation processes – you will be required to lead the presentation of the work including developing compelling presentations. You will need to be able to take a scientific approach to the business problem, discuss the work fluently, persuasively and passionately with the client and articulate the agency point of view.
Your relationship with Project management – You will play a less active role in the delivery of the work once conceptually it has been approved – your partnership with Project management will be crucial in this regard.
3. Relationships
You will be required to develop strong relationships with clients, founded on a culture of honesty, respect and forward thinking.
As a Senior Account Director you will required to develop deep and enduring relationships with both internal and external stakeholders:
Clients – you will be required to develop strong client relationships at a senior level. This will be a genuine partnership founded on an understanding of the client business, marrying it with the agency agenda resulting in a fruitful and positive relationship where great ideas can flourish. Importantly, your key mark will be in Marketing, but you should have a wide variety of relationships with clients across their entire business, and look for opportunities for creativity to solve these problems
Internal Stakeholders – key relationships will be with your planners, with whom you will need to work in partnership with to develop strategic responses to client briefs and to set communications strategies, briefs and creative responses. In addition you will need strong creative relationships where you will need to command the creatives' respect and trust. Project Management will be your wingman, ensuring that the work is on strategy and of the standard we expect of our agency.
4. Financial
Either/ Accountable for the preparation of realistic annual budgets for clients /or, contribute to the preparation of annual budgets
Accountable for the successful financial performance of all your accounts by monitoring and tracking all related costs against budget targets/fee structure.
Accountable for the growth of your client accounts either organically or through identifying new revenue opportunities.
5. Leadership
Team
Communicate the agency's vision and purpose in a compelling manner which motivates and inspires a shared team mindset.
Translate the agency's strategy into a concrete business plan and objectives for your area.
Set direction, assign accountability, organise resources and effectively mobilise staff to achieve business goals.
Actively coach and mentor direct reports thereby promoting a culture of curiosity, possibility and continuous learning, including the development of others.
Provide authentic feedback and actively differentiate performance - recognise strong performance and address under performance.
Ensure regular performance reviews are conducted and individual development plans are established for each team member to grow professionally.
Recruit and retain the right people/ high performing staff to meet the client's needs.
KEY PERFORMANCE TERRITORIES:
Business
• A healthy understanding of business landscape resulting in new revenue streams outside of communications.
• Read the current vs emerging business landscape
Creativity
• Creation of opportunity to deliver world class work
Financials
• Meeting annual targets and identifying and pursuing organic growth opportunities.
Relationships
• Client satisfaction appraisal scores
• Positive 360° feedback
• Productive and efficient integration.
Internal Relationship (emphasis on creative and planning)
• Positive 360° feedback
• Broadly seen as a positive contributor to making this a great place to work
Leadership
Agency Contribution
• Perceived by the broader agency as an influencer of the culture
Team leadership
• Direct report performance and career progression
The Clemenger Group Supports an inclusive workplace and welcomes applicants from diverse backgrounds.
To find out what it's like to work at Clemenger BBDO please click on the people story below and view some of our work: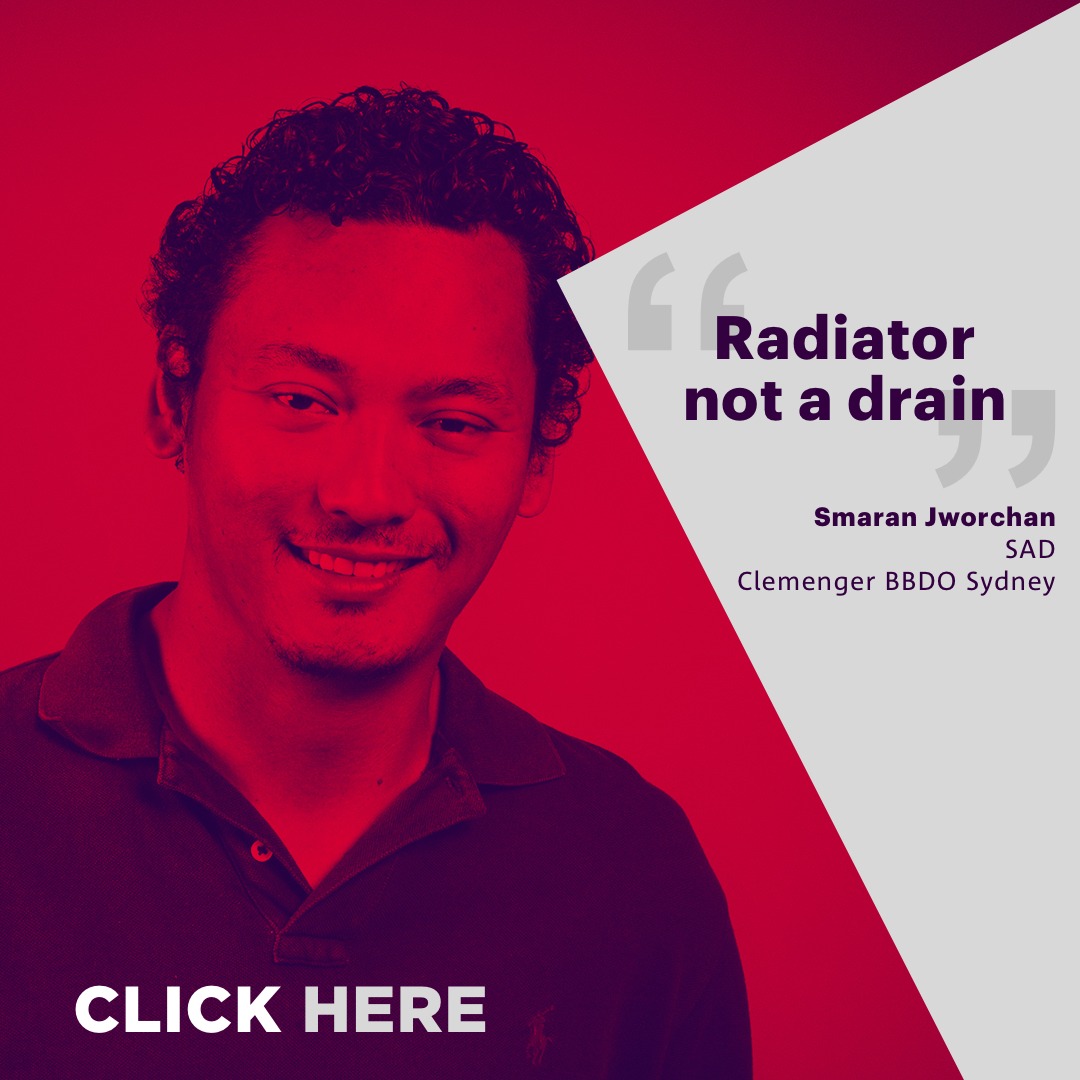 Get notified for similar jobs
You'll receive updates once a week